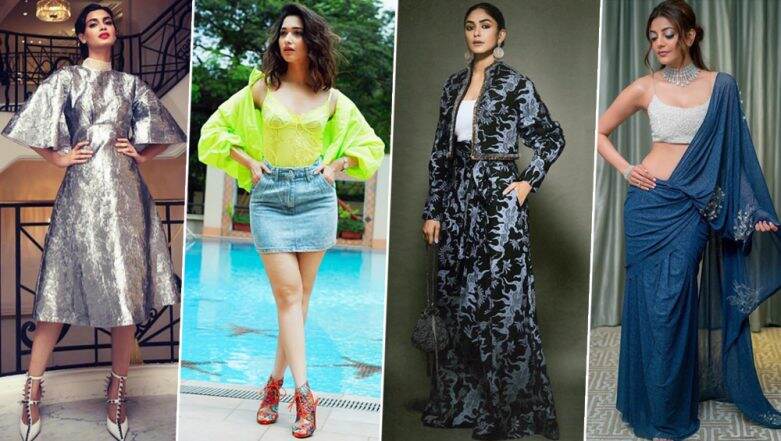 Some are natural stunners, others try hard and some keep trying right till the end. Of course, not everyone can be Kangana Ranaut or Sonam Kapoor whose love for fashion cannot be even. They are an inspiration in themselves and it's hard to beat them in their own game. However, the ones who try to follow their footsteps deserve a round of applause for attempting it in the first place. So what of Kajal Aggarwal, Diana Penty and Mrunal Thakur failed to strike any chord with us? There's always a next time. But until then, let's quickly elaborate on how they went wrong and where. Cannes 2019: Aishwarya Rai Bachchan, Deepika Padukone, Hina Khan or Sonam Kapoor - Who Had the Most Impressive Red Carpet Outing This Year?
Tamannaah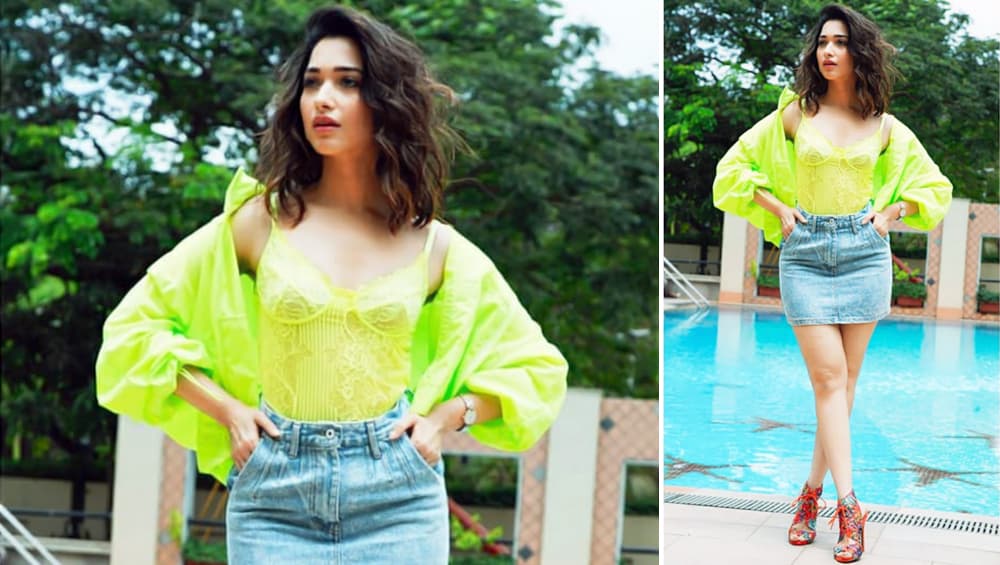 Tamannaah is currently busy promoting her South projects, Devi 2 and Khamoshi. However, we are a tad disappointed with her style file for the same. Yes, lime green is the colour of this season and we are even rooting for her jacket paired with matching lacy inner but her denim skirt and orange heels are a big turn off. Guess we have our issues with the denim's wash. It's kinda ruining the look for us. Khamoshi: Tamannaah Bhatia, Prabhudeva Film Will Now Release on June 14 for This Reason.
Diana Penty
Diana Penty was enjoying a great run at the Cannes red carpet until she decided to end her winning streak. She had a stunning debut at the French Riviera this year but her silver foil like dress from a recent outing was such a fashion disaster. What's worse? Her white spiked pumps that are too hard to ignore.
Kajal Aggarwal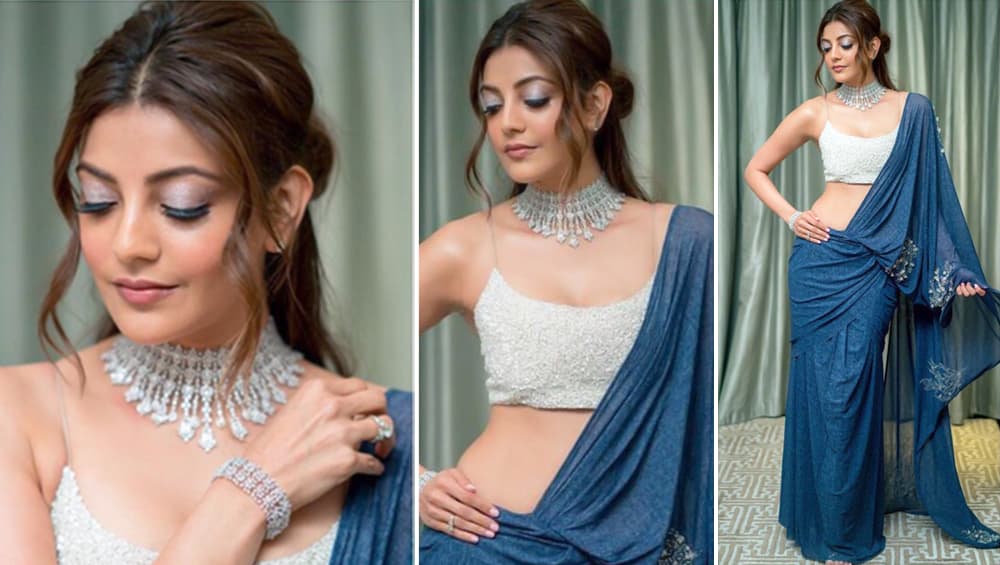 We aren't a fan of Kajal Aggarwal's personal fashion sense and her promotional style file is equally snoozefest. Should she hire a new stylist or start picking better outfits, we don't know but something needs to be changed and it should be ASAP.
Mrunal Thakur
We understand she's still a baby in this world of glamour and entertainment but Mrunal has to up her fashion game. She did make some solid statements during the promotions of Love Sonia but since then her choices were more underwhelming and less of overwhelming.