Makar Sankranti is officially the onset of the festive season of every new year. The day is celebrated on 14th January every year but there's a slight change in 2019. This year we'll celebrate the occasion a day later and there's a scientific reason behind it which we obviously won't discuss. It's officially the end of the month with the winter solstice and the start of longer days. There's a tradition to wear black on this day and it's highly significant. While the colour is readily available in every girl's wardrobe and you can never stop loving it, there's always a trick on how to nail it right. Lohri 2019: This Festive Season Take Some Fashion Inspiration from Kareena Kapoor Khan, Alia Bhatt and Sara Ali Khan For the Most Gorgeous Results - View Pics.
One of the safest colours to wear and the one that suits every body type, black is always the most loved colours of all. There's a reason why they say 'When in doubt go for black' and it makes so much of sense. Of course, you can never go wrong with black attires and it also makes you look slimmer (yay) but a bit of help here and there would mean no harm, right? You can always take a cue or two from our beloved divas on how to pull off these attires and also how to cast a black spell on onlookers. Have a look at some of our personal favourite style statements below and you can always thank us later... Alia Bhatt, Deepika Padukone and Kangana Ranaut's Fashion Outings Get a Loud Cheer From Us - View Pics.
Kareena Kapoor Khan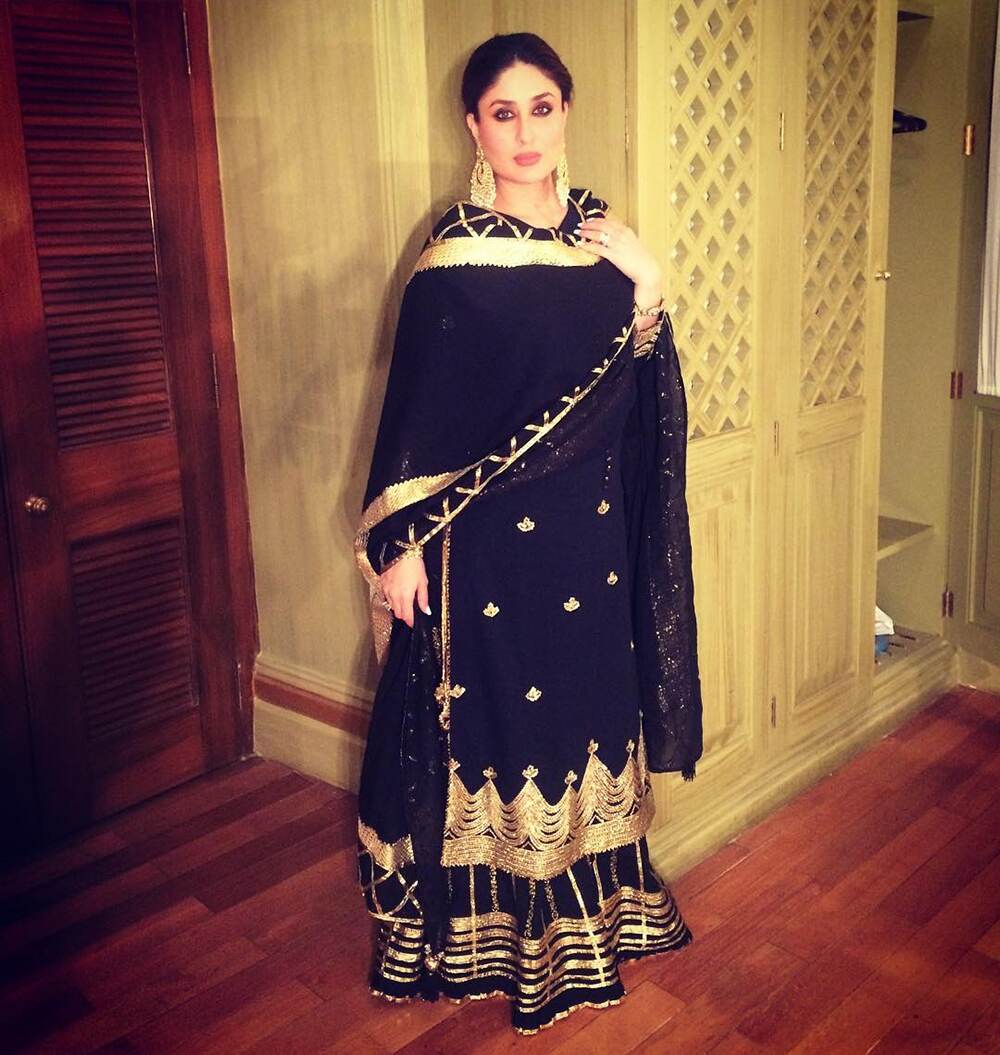 If the Begum of Bollywood can pick a black outfit and nail it to the hilt, you must follow her for the same. You can always opt for a pair of statement earrings to go with your regal look and end up looking as ravishing as our beloved Mrs Khan.
Janhvi Kapoor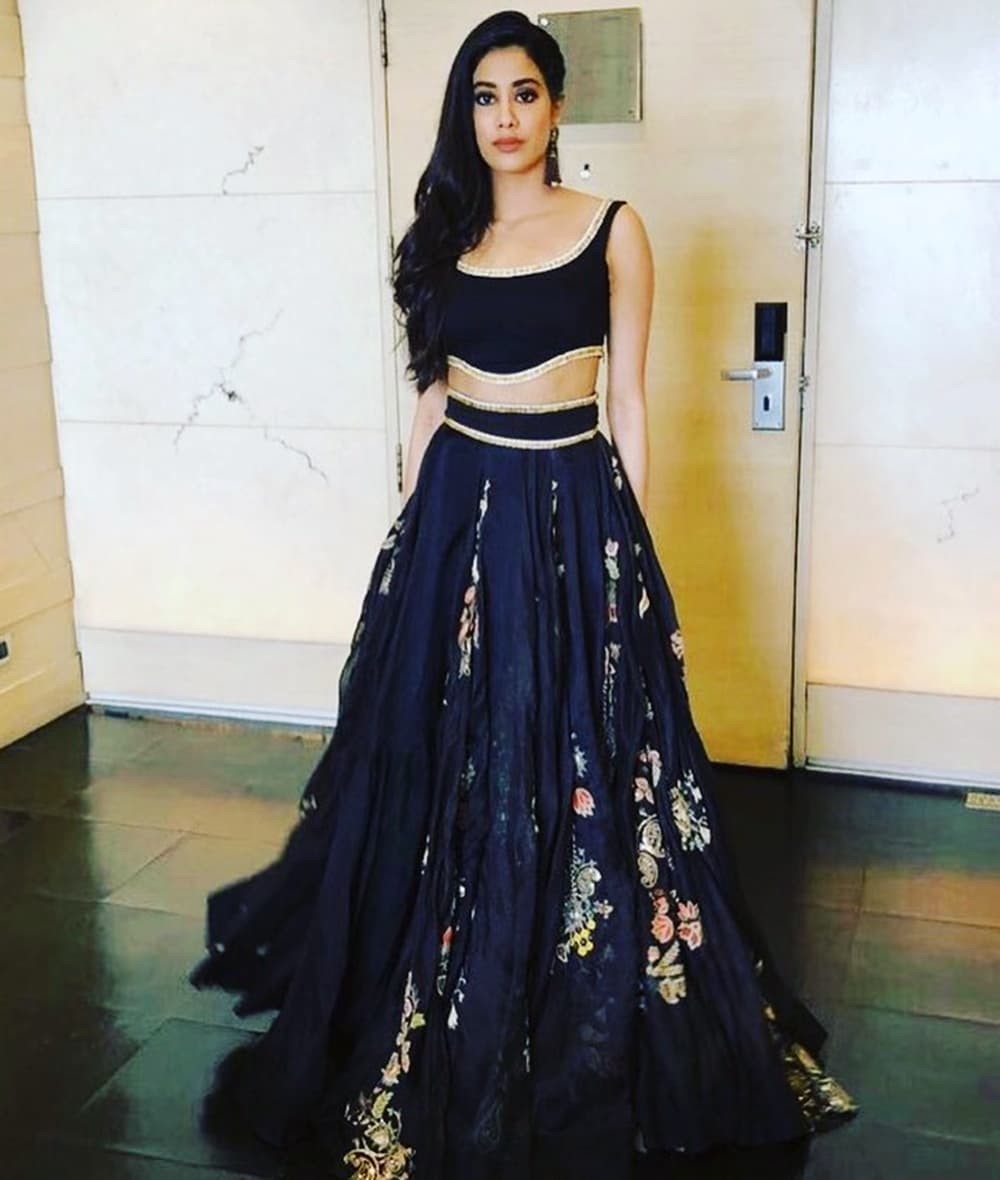 Anarkali suits are just not your cup of tea? And you prefer something chicer instead? Well, Janhvi Kapoor is here to solve your dilemma. Pick a matching crop top with an elegant black skirt and let slaying come naturally to you.
Karisma Kapoor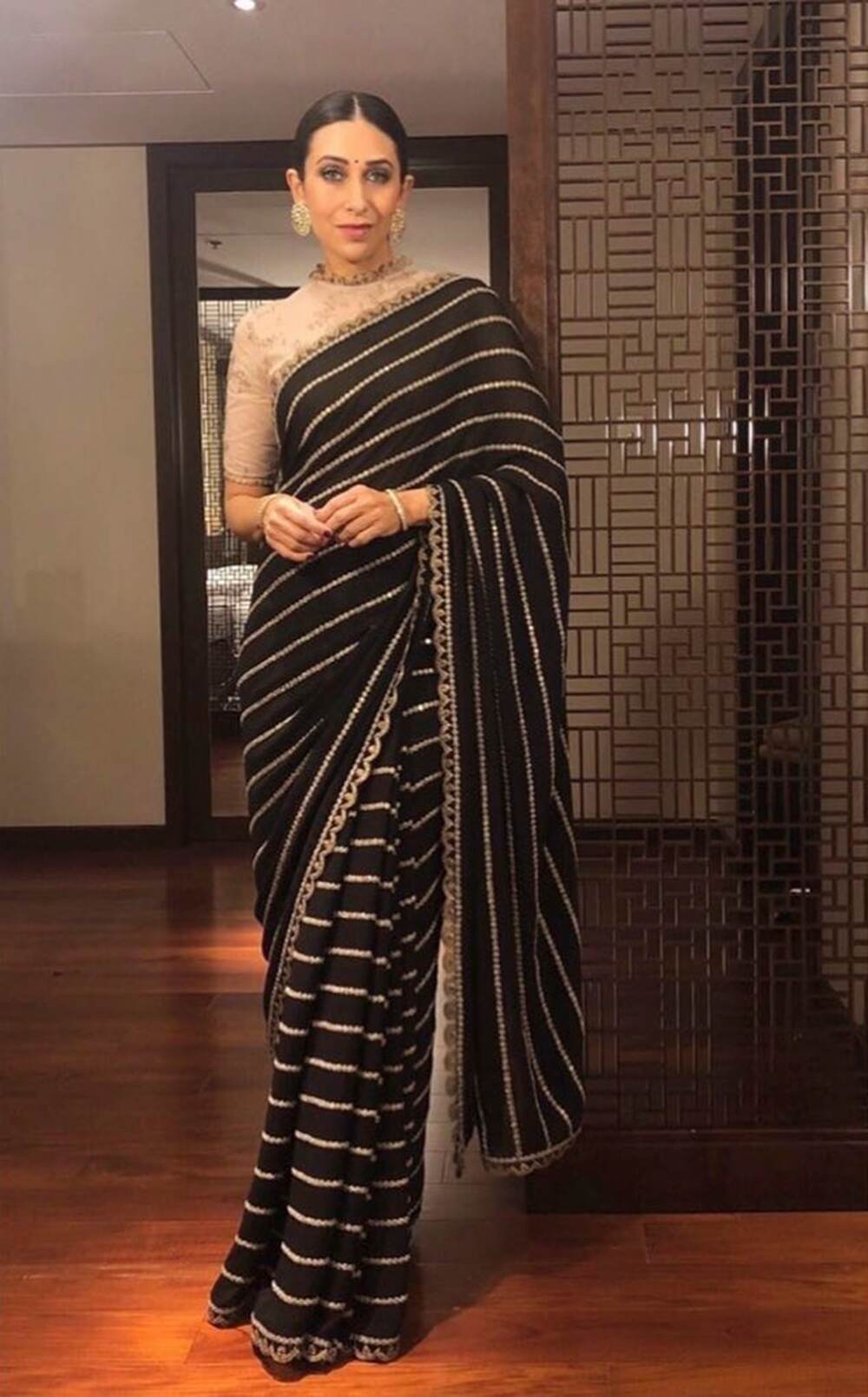 The classic combination of black and gold can never go wrong. What's better? If the silhouette is a saree and you are willing enough to pull it off as gracefully as Karisma Kapoor.
Sara Ali Khan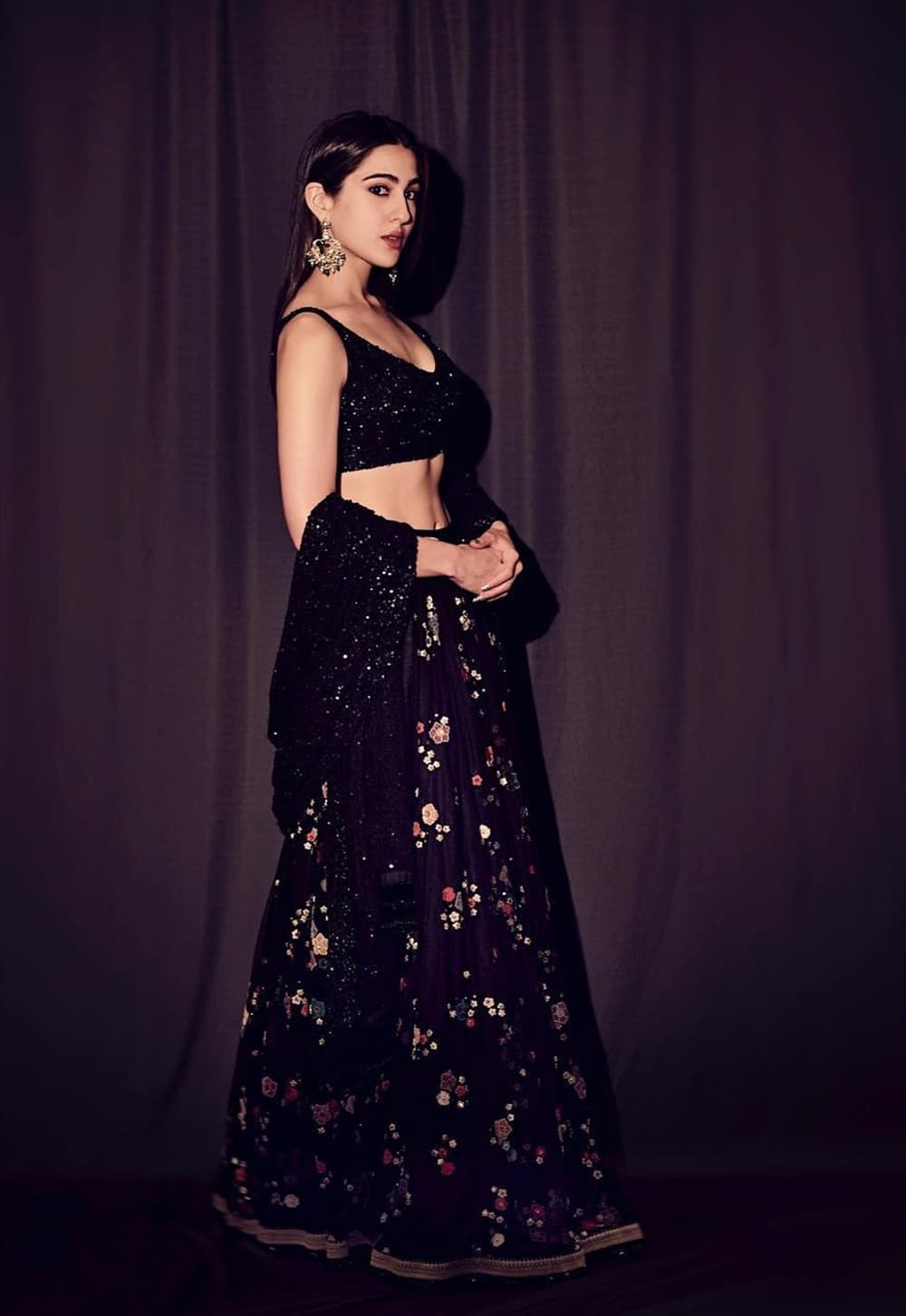 An elegant black lehenga choli can never go out of fashion. And let Sara Ali Khan teach you how to pick the right one. Go for a bit of colourful lehenga with a black background and a splash of colours here and there. Let it retain its chic identity and don't mess with your #OOTD by picking too many pieces of jewellery
Alia Bhatt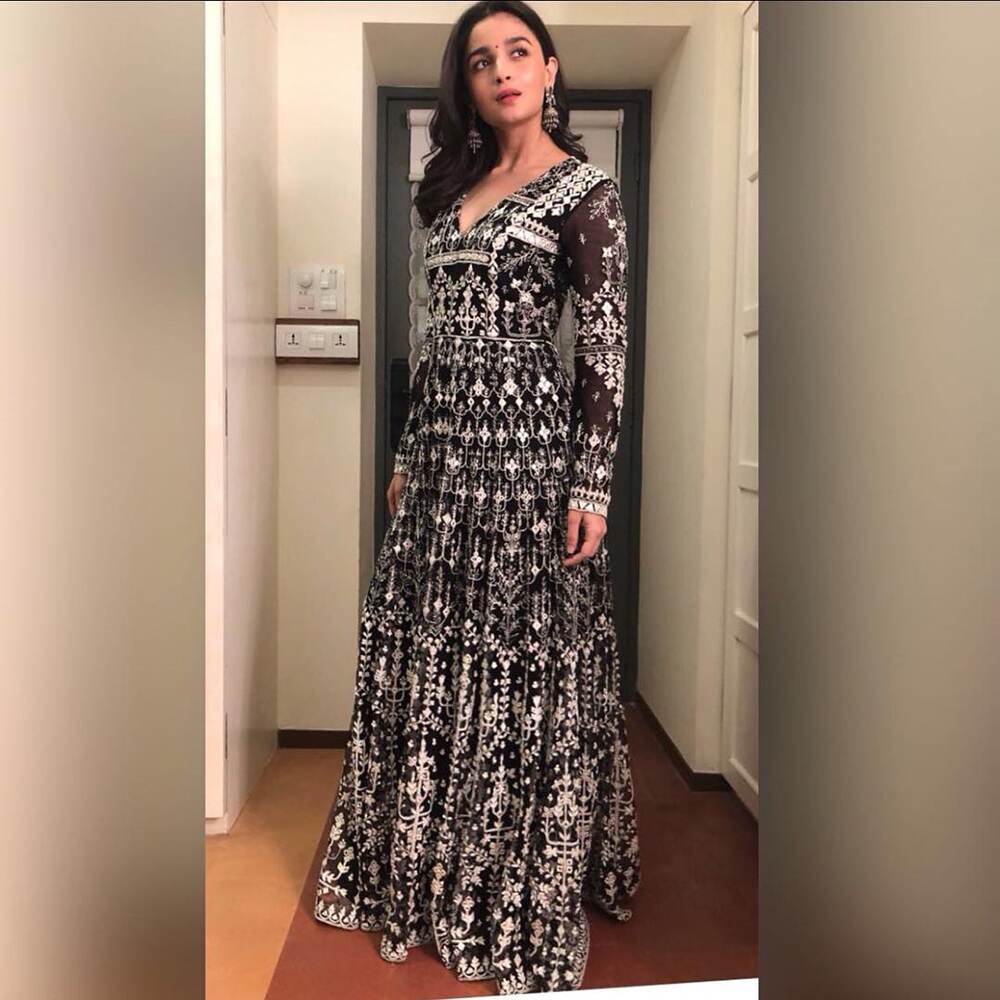 An Anarkali dress is more of your type but you hate too much of flare? Then try and settle for a silhouette like Alia Bhatt's above attire. It's a bit harsh on your eyes but will do wonders as festive wear.
Kangana Ranaut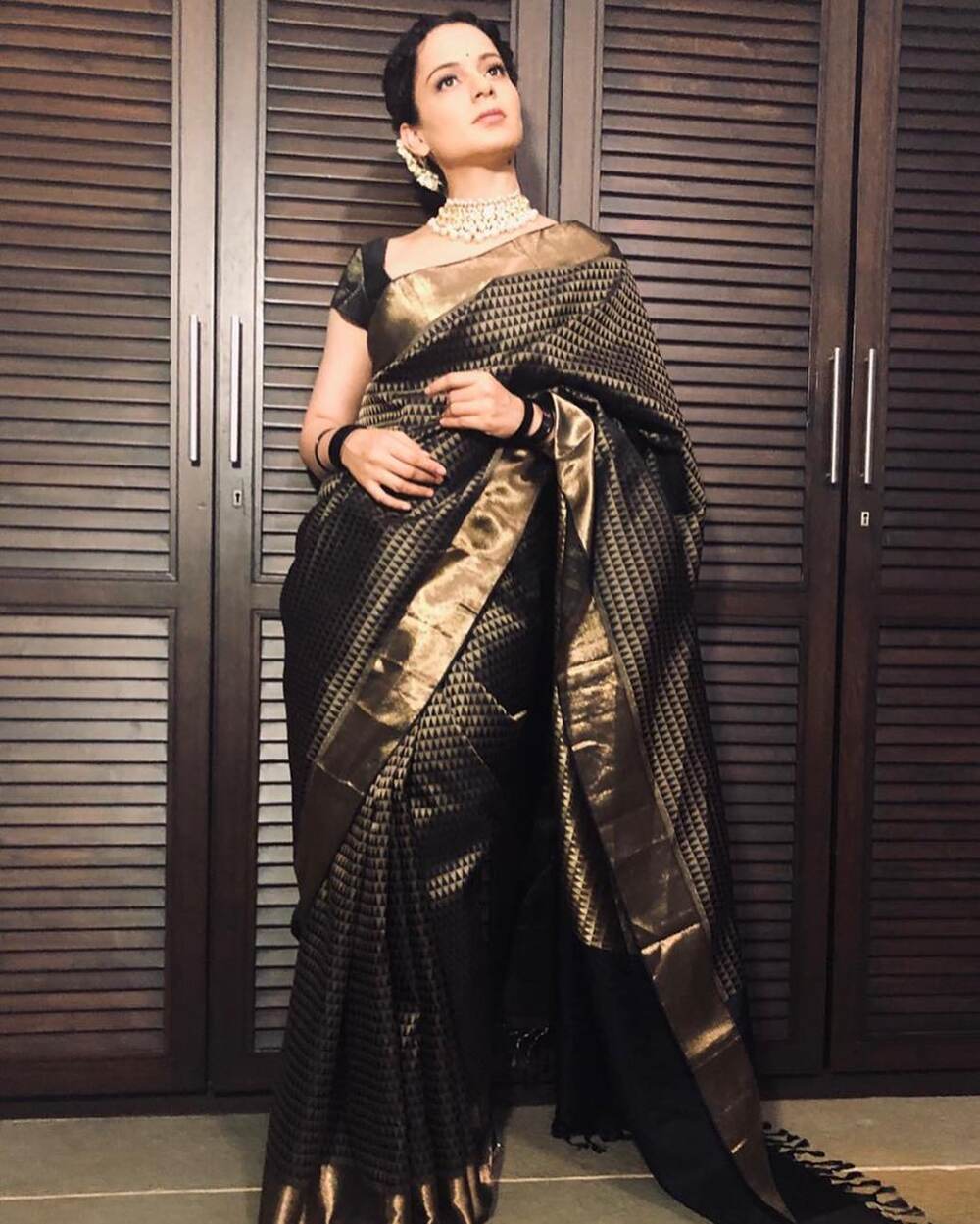 Again, black and gold is a combination that's hard to match and difficult to resist. It's classic and you can never go wrong with it.
Shraddha Kapoor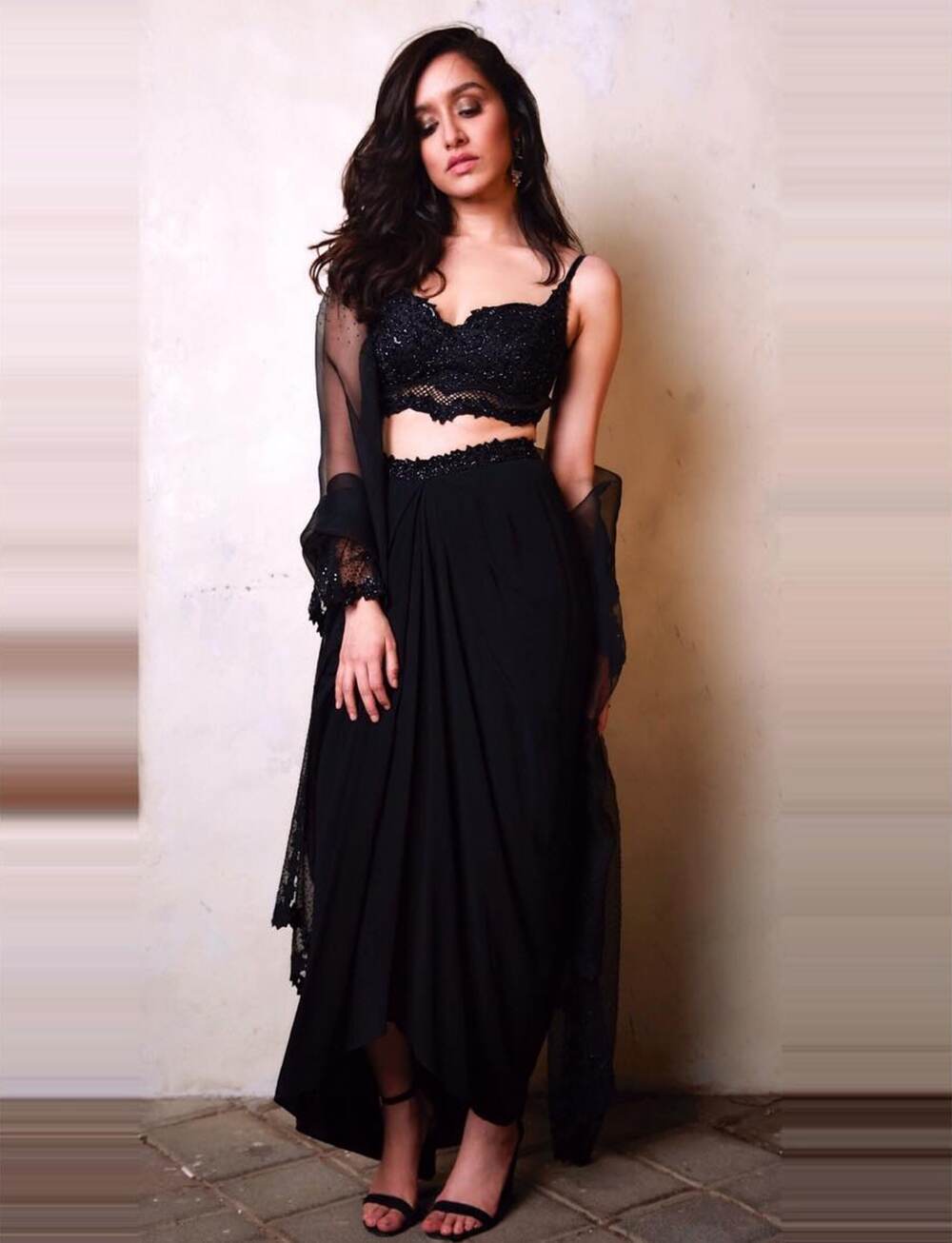 This chic silhouette is apt for girls who hate simplicity. Their aim is to stand apart from the rest and they know how to get it right.
Of course, this post is only for fashion lovers and your choices may vary. The intention was to show how to nail any black attire that has a permanent place in your wardrobes. You can always pick the kind of jewellery you want or style your hair in a way that's simply wow. But the ones who are too confused or lazy to attempt, there are examples to follow right above. So go ahead and don't forget to slay.