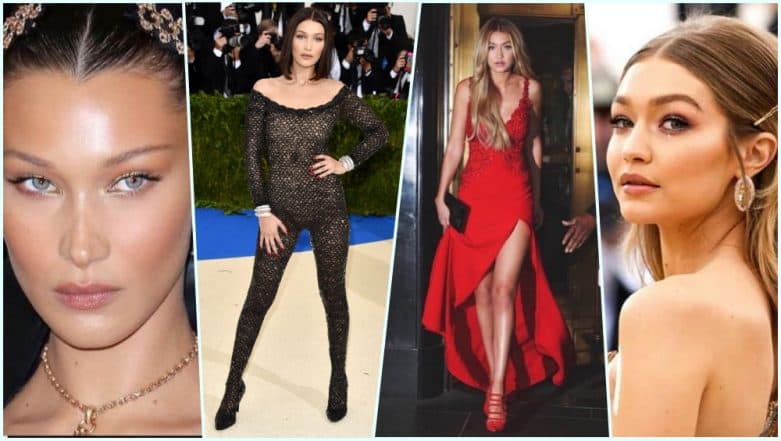 The biggest 'It' girls on the block Gigi and Bella Hadid are icons for the new generation. The two are often in the news for their on and off relationships – Gigi with British-Pakistani singer Zayn Malik and Bella with Abel Tesfaye known by his stage name The Weeknd – and more importantly for their jaw-droppingly good sartorial choices. Gigi and Bella are the champions of the athlesiure style, pairing sweatshirts and track pants with high-end sneakers. But that doesn't mean the Hadid sisters can't pull off a glamorous look. The supermodel sisters can also look effortlessly chic and sexy on the red carpet and all their past Met Gala appearances are proof. The Hadid sisters Gigi and Bella are Met Ball favourites and will not disappoint us this year at Met Gala 2019. So we've compiled the best of Gigi and Bella Hadid's red carpet looks all through the years at the Met Gala.
Gigi Hadid Met Gala 2015
A twenty-year-old Gigi Hadid made her Met Gala debut in 2015 with a Diane Von Furstenberg dress. The stunning blonde interpreted the Met Gala 2015 theme, which was China: Through the Looking Glass, in her own sexy way. The blood-red dress had a thigh-high slit and a plunging neckline embellished with roses.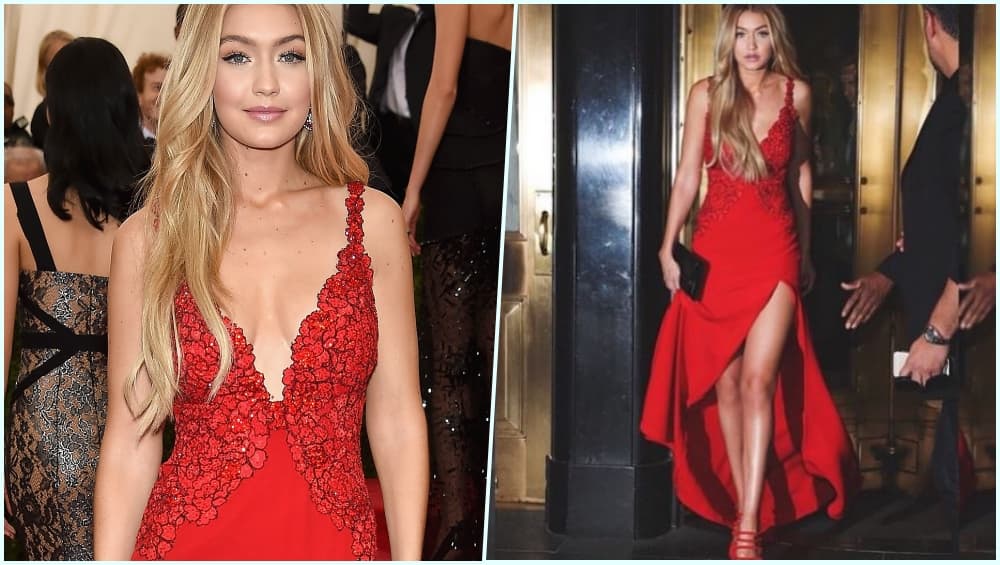 Gigi was honoured to wear the dress and captioned her Instagram post saying: "I would be honored if Diane made a paper bag for me, let alone this beautiful piece!!! Thank you @DVF x @voguemagazine for making my first #MetGala experience the perfect one!" Happy Birthday Gigi Hadid! Here's A Look At 15 Of Her Best Sartorial Choices - View Pics!
Bella Hadid Met Gala 2015
Bella Hadid, then 18, stunned us in a short custom Topshop dress. The dress had gold flower applique with keyhole detail on the neck.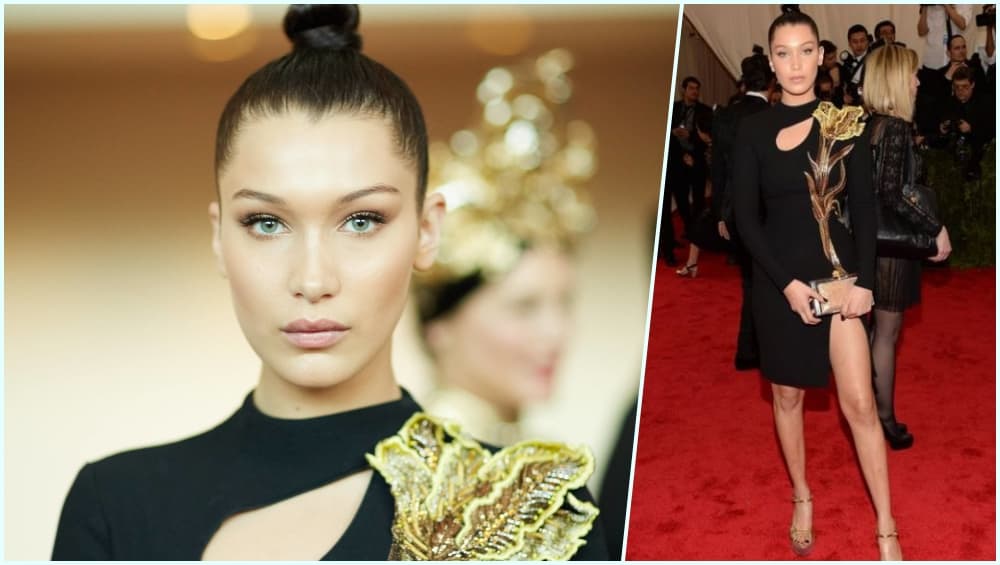 The stunning dress was quite reasonable by Met Gala standards, costing a mere $350. Bella completed her look with a gold clutch and did her hair up in a top knot.
Gigi Hadid Met Gala 2016
Gigi sent the world into a tizzy when took her then-boyfriend Zayn Malik to the Met Gala 2016, both wearing complementary outings to match its futuristic theme 'Manus x Machina: Fashion in an Age of Technology. Met Gala 2019: A Lookback at Kim Kardashian, Kendall Jenner and Kylie Jenner's Red Carpet Appearances - See Pics!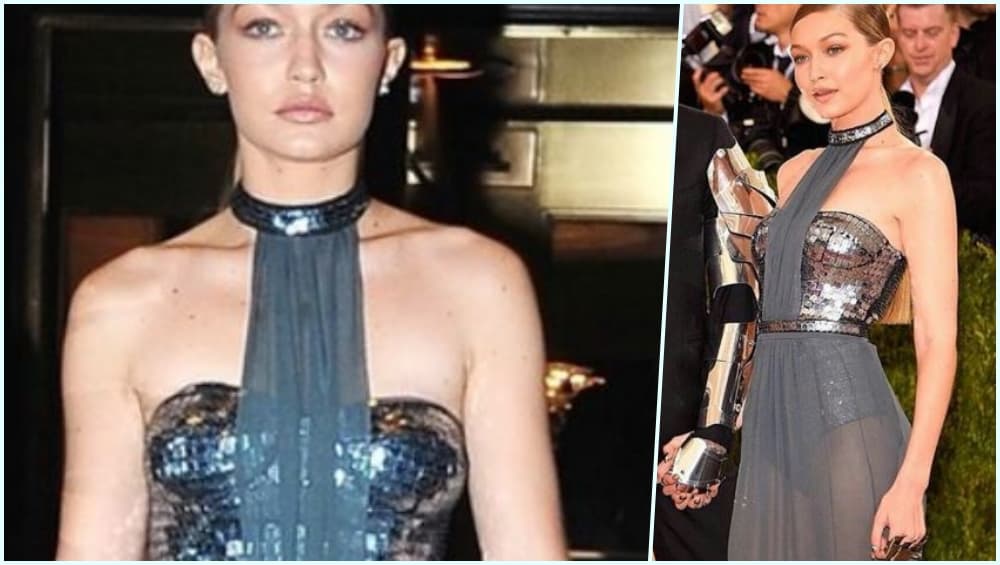 Her look was much edgier than her previous year's Diane Von Furstenberg dress. She wore a Tommy Hilfiger gown with a translucent overlay and a metallic, embellished bustier inside.
Bella Hadid Met Gala 2016
Bella Hadid's Met 2016 dress was a vision in black. She wore Givenchy to the event, which was a velvet number with a daring slit. Voluminous fur details on the dress gave it a monochromatic, edgy feel.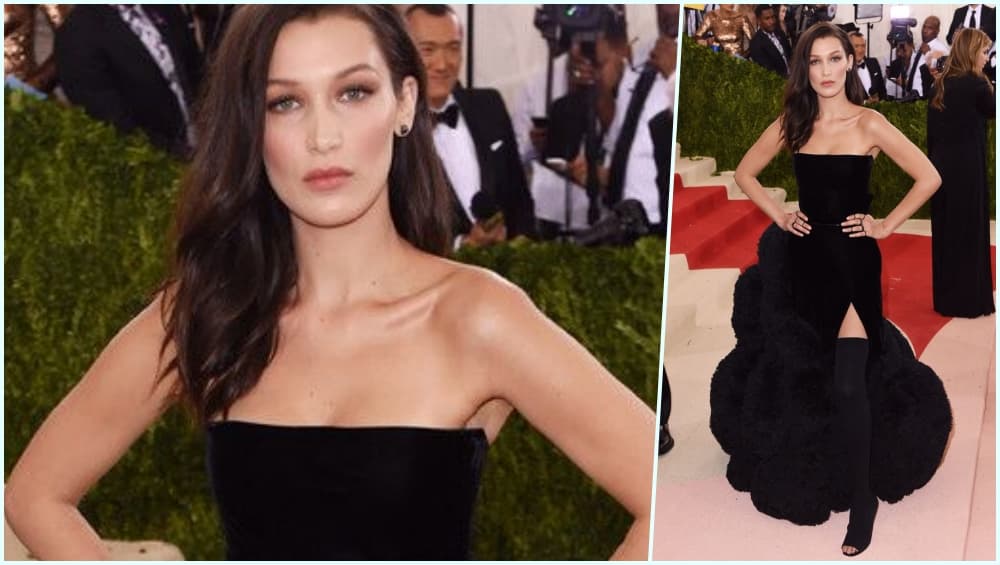 She also teamed the dress with a pair of thigh-high sock boots. The Givenchy dress was designed by Riccardo Tisci, a personal friend of Bella's.
Gigi Hadid Met Gala 2017
Gigi made a solo entrance at the Met Gala 2017 and her dress went a notch edgier for 2016's. She wore a Tommy Hilfiger nude dress to the Met Ball with a translucent asymmetrical overlay.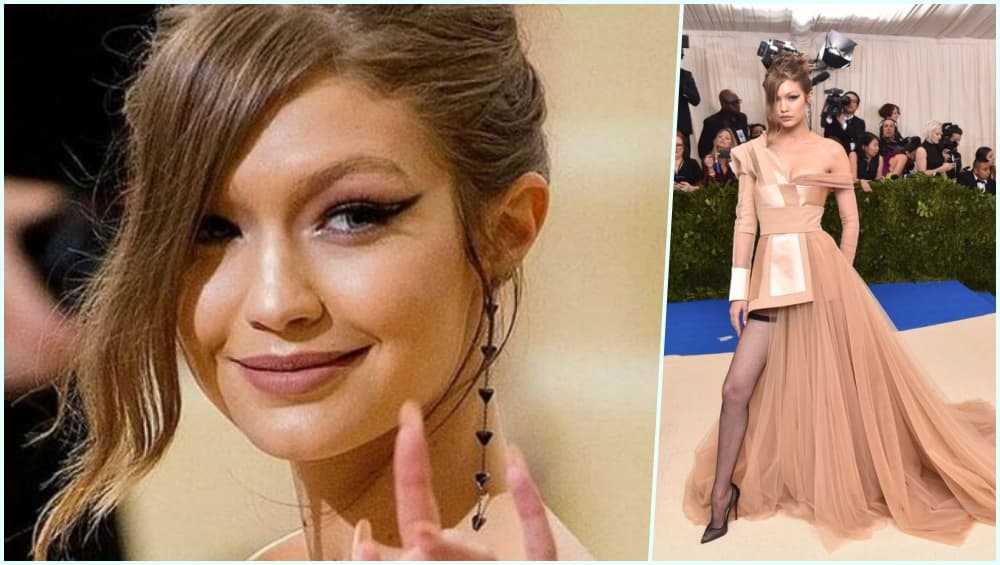 To take the monochromatic theme of the dress to the next level, she dyed her blonde hair brown.
Bella Hadid Met Gala 2017
Bella was at her cheekier best at the Met Gala 2017 with an Alexander Wang number. By now, we are sure that black is Bella's go-to colour for Met, because it's the third year she worn the shade to the gala.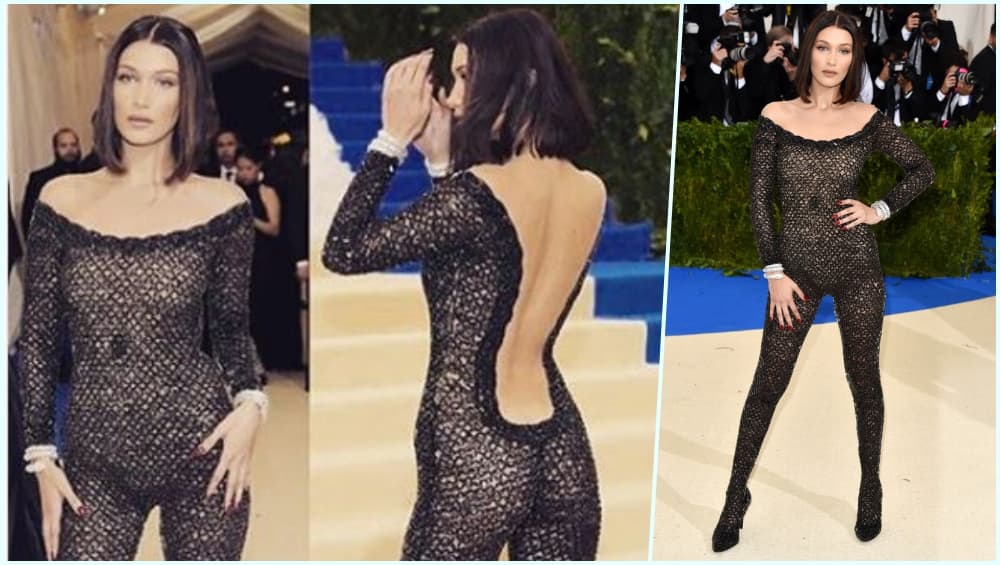 To go with Met Gala 2017's Rei Kawakubo/Comme des Garçons theme, Bella wore a daring, glittery catsuit that plunged all the way down. Both the bodice and the pants were see-through.
Gigi Hadid 2018
Gigi peaked Met Gala perfection in 2018 when she graced the occasion in a Versace dress. The theme that year was Heavenly Bodies: Fashion and the Catholic Imagination.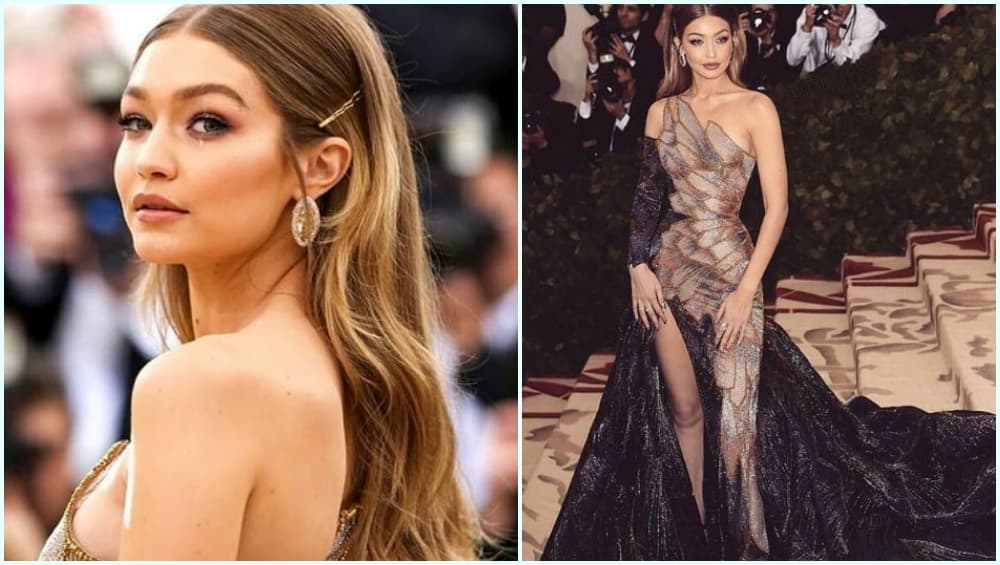 The leggy beauty looked every bit a goddess in her stained glass-inspired dress to Met Gala 2018. It was easily one of the best looks at the Met Ball that year.
Bella Hadid 2018
Bella didn't disappoint us, dressing in all black again in 2018. Arriving solo, the 21-year old embraced her darker side in a black dress, which was equal parts gothic and dominatrix. She embellished her dress with a leather jacket, netted train and fingerless gloves. The creation was designed by Chrome Hearts, an LA-based clothing brand.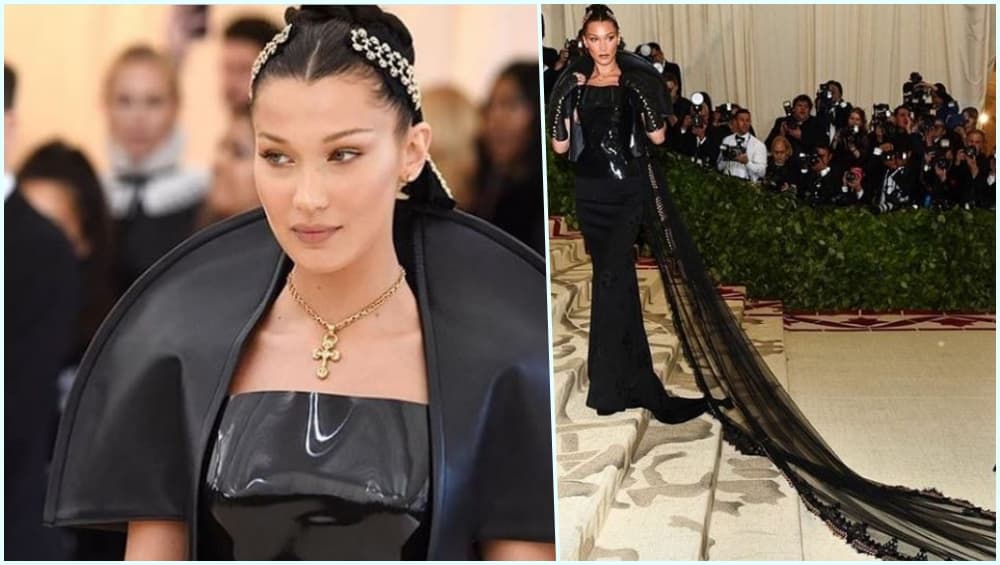 Gigi and Bella watchers are waiting with bated breath, wondering how the Hadid sisters will interpret the Met Gala 2019 theme. Given her look was pure perfection in 2018, we are not sure how Gigi will top her Versace dress at Met Gala 2019. Will Bella surprise us with a different colour than black? Who knows!