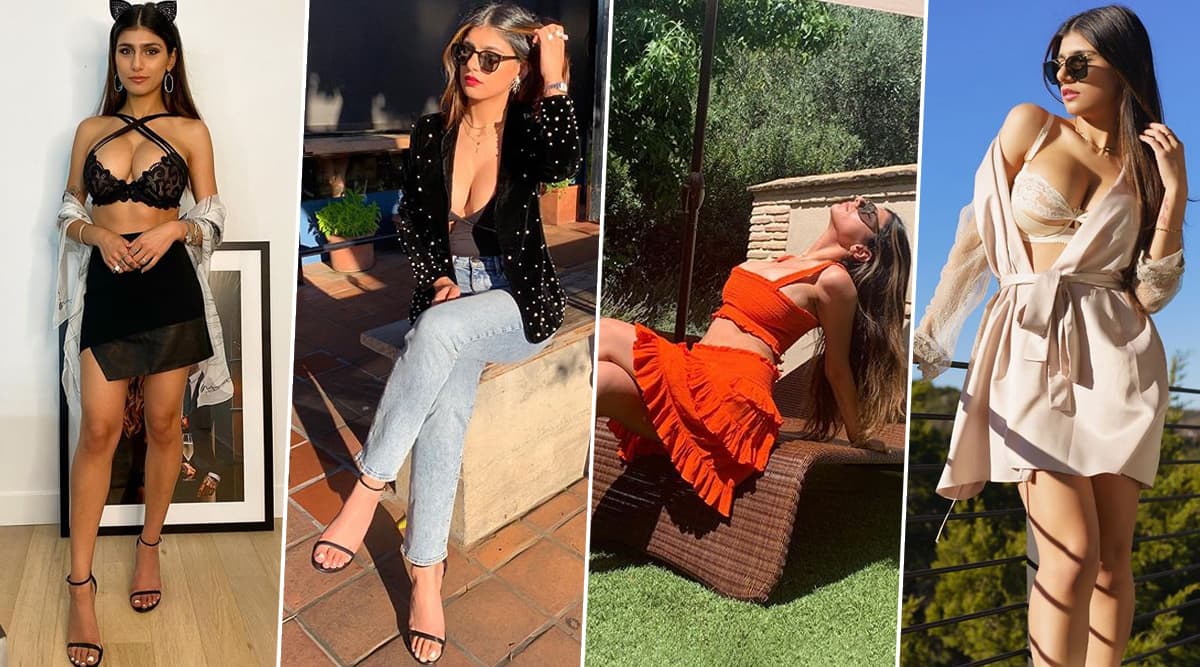 The first thing that comes to the mind when one hears the name Mia Khalifa is super sultry porn clips or erotic pictures. But she is so, so much more than that. She is hilarious, witty, foodie(she's legit about to marry Rober Sandberg), amazing sports presenter, and a person with ecstatic fashion sense. Yes! The ex-Pornhub queen knows exactly how to carry herself and manages to look like a snack all the time. And the proof for all this? Her Instagram. Mia Khalifa's social media accounts are goals! Her captions are super funny (mostly something to do with food) and she is insanely candid on her Instagram. You see her right-from-the-bed pictures and also the plandids. She has even cried for a hockey game on Instagram, just like you and me.
Just recently, Mia Khalifa crossed 18 million followers on Instagram and she celebrated it on the social media platform with a real video that will make you fall in love with her. This came soon after she released the pre-orders for exclusive, Mia Khalifa 2020 new year calendar on Instagram. Mia Khalifa has gone viral many times but some of her pictures are proof that she is a true fashionista!
LOL, Her Caption
Can't Take Eyes Off Her
View this post on Instagram
*Heart-Eyes*
Woaaah
View this post on Instagram
Hottest Foodie You'll Know
Wow!
Beauty
The Hat!
Just Perfect
View this post on Instagram
Mia Khalifa is a strong heart too. This year has been a roller coaster ride for the beauty right from having a surgery for her inflated breasts that were hit by a flying hockey puck to getting engaged to Robert Sandsbery to hitting 18 million on Instagram, just so much as happened in her life.