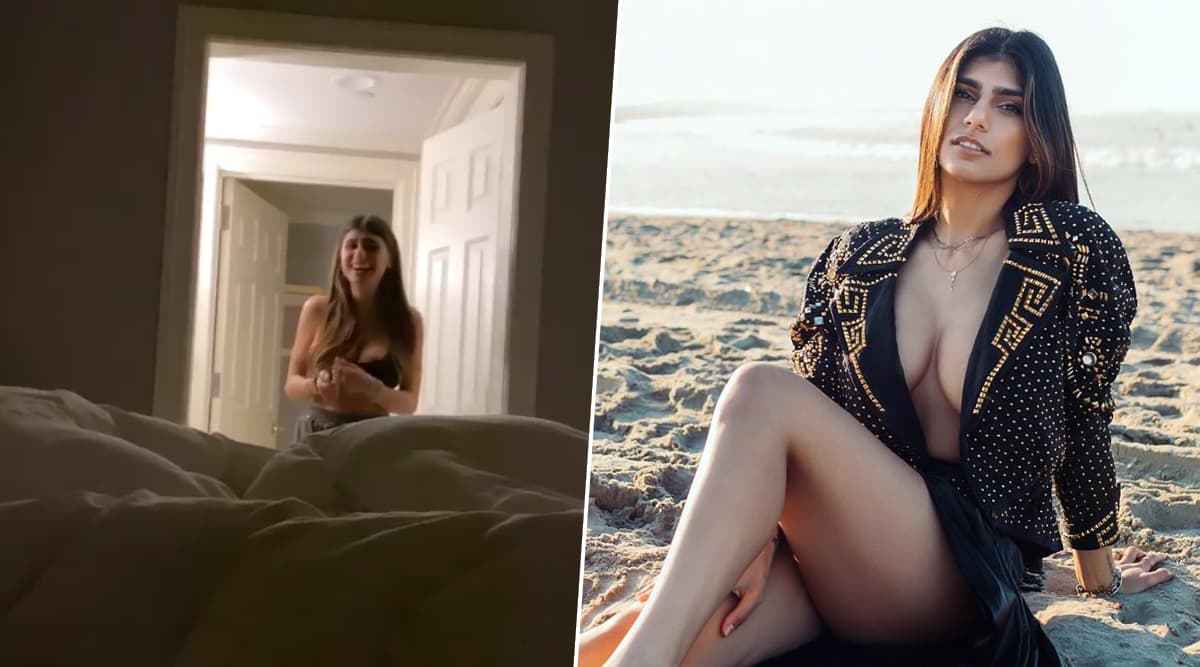 Former Pornhub queen, Mia Khalifa is now Instagram heart-throb as well. Just yesterday, the beauty crossed 18 million followers on Instagram and she celebrated it on the social media platform with a super candid video. Soon after releasing the pre-orders for exclusive, Mia Khalifa 2020 new year calendar on Instagram, this video of her celebrating 18 million subscribers is going viral. In the video, you can se Mia Khalifa on bed burying her face in surprise. She can be heard laughing consistently while her fiance Robert Sandberg seems to take the video.
Mia Khalifa had gotten engaged to boyfriend Robert Sandberg in the month of March when the Lebanese-American former XXX porn star turned into sports show presenter was proposed by Swedish chef Robert Sandberg in Chicago. Mia Khalifa knows how to put Instagram to good use. Her Instagram has helped us to know the other sides of her. Her videos are a great hit among her fans and we are not talking porn here, some of the clips of her getting goofy and showing her foodie side are extremely loved by fans. Mia Khalifa Covered in Gold Will Take Your Hump Day Blues Away (Watch Video).
She shared the video with an amazing caption where she also took a dig at the "psychos" on her Instagram who make her mute her comments. She wrote, "18 million, holy shit where did you all come from!!!! Thanks for the constant verbal abuse. Life's been better since I muted you psychos from my comments, but to the ones who aren't psychos, sorry. Love you. Thanks for your love and support. But mostly fuck the psychos."
Check Out Mia Khalifa's Post:
This year began on a rough note for Mia Khalifa after her breast got hit by a hockey puck at the Capitals/Lightning playoff game on the left breast, leaving her with deflated boobs. She needed a series of surgeries to recover and Khalifa also shared her breast surgery video online with her fans. Mia Khalifa has always been transparent about the whole scenario. The former XXX pornstar's hockey puck injury had her breast tear up and required quite a lot of attention and intensive care.