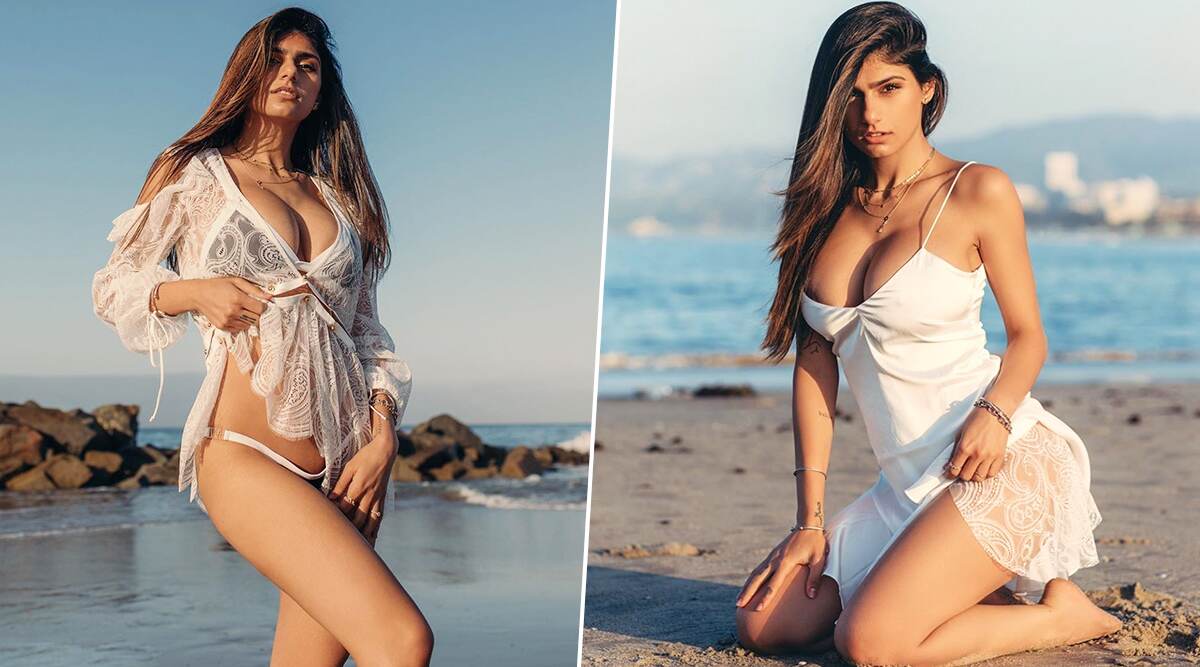 Mia Khalifa is probably everyone's favourite celeb and a (former) pornstar who became super popular in no time. But now she is also treating us with the hottest calendar for 2020! Get in line, peeps, because Mia Khalifa has just announced the released an oh-so-sexy calendar for the coming year, featuring some sizzling photos of herself! We LEGIT can't keep calm! You can pre-order the calendar for yourself and the best part you can international shipping is available as well! Former XXX star Mia Khalifa announced on her Instagram that you can now buy a 2020 Mia Khalifa calendar that also includes some never-released photos of her and WOW, guess whose year-end just got better! Pornhub queen Mia Khalifa is loved like no other, it is surely going to be hella exciting to have a calendar full of her pictures for the next year. One of the best ways to start 2020! What more? The calendars ordered will be autographed by Mia Khalifa.
The pictures for the calendar have been shot by Olya Helga, who is a famous portrait & fashion photographer based out of L.A. Both Mia Khalifa and Olya Helga have posted some of the pictures from the calendar on Instagram and they are uber hot. Take a look at some super sizzling pictures of Mia Khalifa:
View this post on Instagram
Woah!
 

 

 

 

View this post on Instagram

 

 

 

 
Here's How You Can Pre-Order Mia Khalifa's 2020 Calendar and Even Avail a Discount:
Mia Khalifa, the former XXX pornstar recently made several big revelations about her life after porn, in  BBC's HARDtalk video. She also revealed that she was being paid way less than what people may think. Right from her earnings from the adult industry making X-rated porn movies to being disowned by her family, Mia Khalifa revealed quite a lot. The queen has once ruled adult websites such as PornHub.com and NaughtyAmerica.com and now reigns the hearts of people.
Earlier this year, Mia Khalifa's breast got hit by a hockey puck at the Capitals/Lightning playoff game and she shared a video of her breast surgery journey. This resulted in the PornHub queen having deflated boobs. She had to get a series of surgeries done to get it fixed.