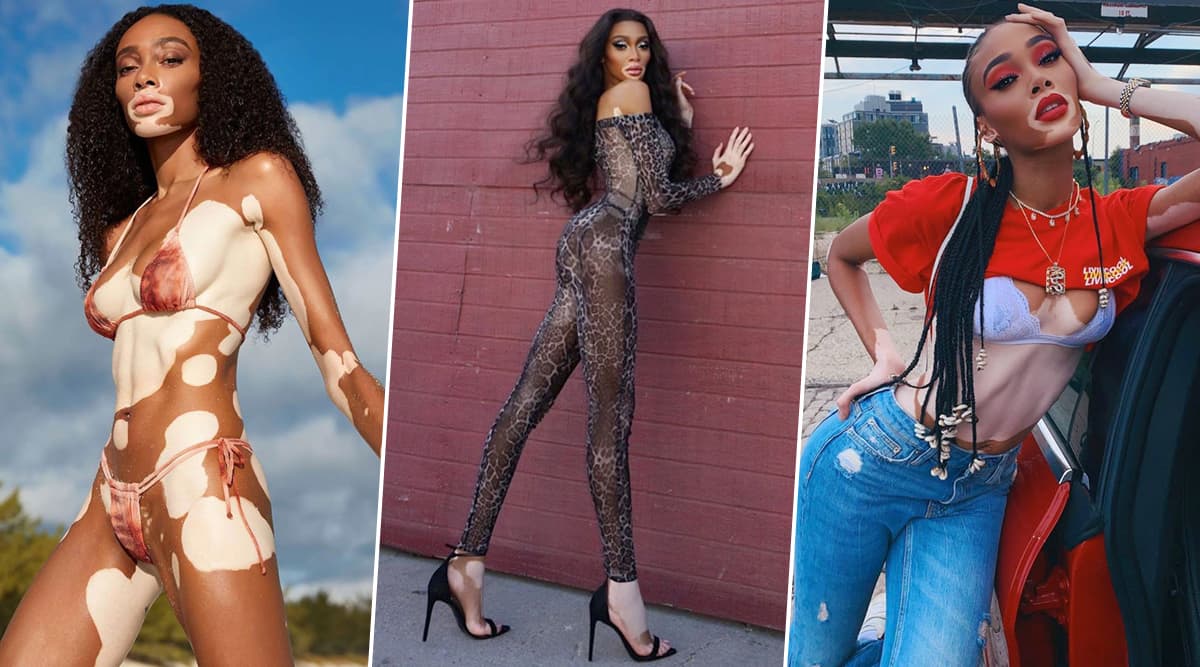 Winnie Harlow has now become one of the biggest names in the modelling industry. She gained prominence through America's Next Top Model, she has not looked back. As a kid, the supermodel was bullied in school for her vitiligo and found it tough to make friends. But today, people think it only adds to her beauty and stands in a group of models. She's worked with huge names like Beyonce for her appearance in the music video of Freedom from her megahit album "Lemonade". She's also been featured in Eminem and Sia's track Guts Over Fear and Promises by Calvin Harris and Sam Smith. So why not show some love to the gorgeous model for this week's thirstday special? Thirstday Treat! This Week's Special: Hot Pics of Margot Robbie to Bless Your Day.
Winnie Harlow was eliminated from America's Next Top Model in just a few episodes. But for the wildcard, she came back strong and secured the sixth spot in the competition. Even though she didn't win it, she went on to become a successful model and landed on multiple magazine covers like Vogue Harper's Bazaar, ELLE. And now, let's jump into it with some of the sexiest pictures from Winnie Harlow's Instagram. Thirstday Special: 11 of the Sexiest Pictures of Perrie Edwards to Brighten Your Boring Week.
Where Do We Look?
View this post on Instagram
So Sexy in Red
View this post on Instagram
Animal Print Never Looked SOO GOOD!
View this post on Instagram
Million Dollar Hair Flip
View this post on Instagram
Mermaid Vibes
View this post on Instagram
Nice Hair
View this post on Instagram
A Piece of Art
Beyond Perfect
View this post on Instagram
Hope you like this week's thirstday episode as much as we did! Stay tuned for sexiness next week.