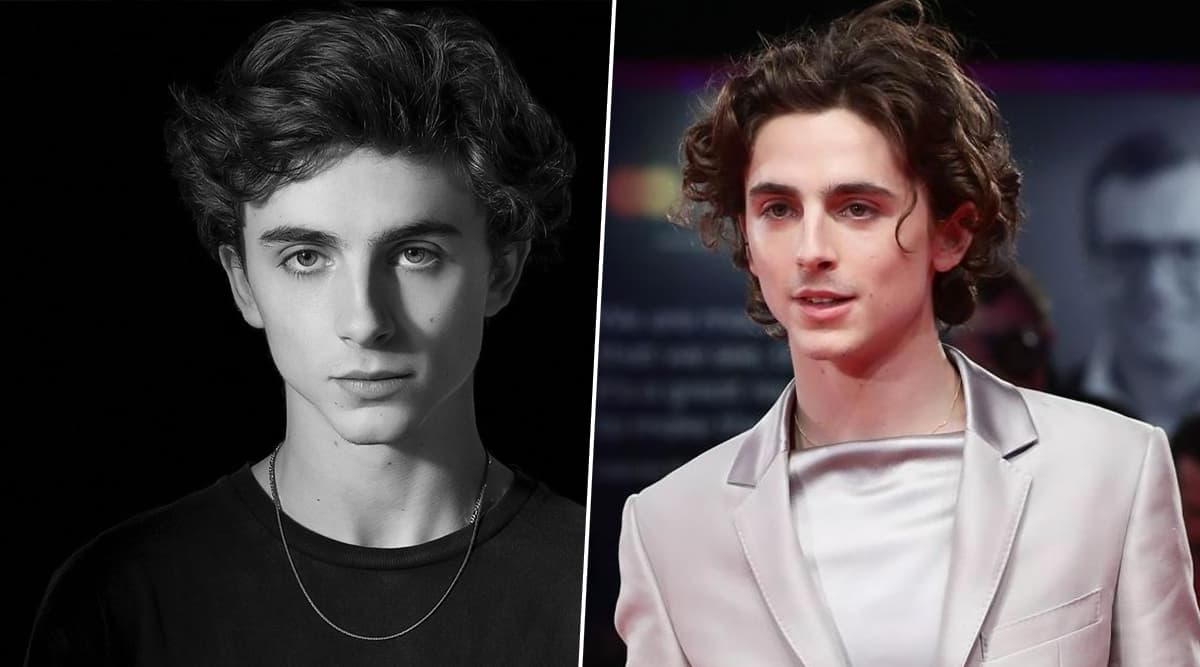 Ever since we saw Timothée  Chalamet in Call Me By Your Name, it has been clear to us that he's probably the cutest 20 something guy in Holywood. What's amazing is that Chalamet has time and again shown what a talent he is with his performances in films such as Lady Bird, Beautiful Boy and more recently Netflix's The King. The actor is all set to be seen in Greta Gerwig's Little Women which is all set to release on December 25, 2019. Timothée Chalamet and Lily Rose Depp's Hot Kiss Turns On the Internet, Funny Memes Go Viral. 
Till now, we have seen Chalamet play varied roles that required him to change his look and we have to say, there's one thing that has indeed remained constant all through and that's adorably cute locks. The only role that had Timothée chop his amazing hair was for The King where the actor sported a bowl cut and possibly became the cutest actor to pull it off so well. Chalamet's female fan following has been over the roof ever since his performance in Lady Bird and there's many who will agree that his perfect jawline is to die for. To drive away your mid-week blues, we have the best solution. Here's presenting some of the hottest pictures of Timothée  Chalamet! Little Women: Twitterati Troll Makers for Poor Design Work on New Posters of the Saoirse Ronan, Emma Watson and Timothée Chalamet Starrer. 
Look at Those Gorgeous Locks!
That Adorable Smile Should Come With a Warning!
Anybody Lusting After That Perfect Jawline?
Can We Make Him Disney Prince Already?
Find a Prettier Grin.. We'll Wait!
If Looks Could Kill... We're Dead Already!
Don't Mind Waking Up to That!
View this post on Instagram
We hope you had a chance to feast your eyes on the beauty that Mr Chalamet is! The actor is all set to make our Christmas merrier with his upcoming film Little Women starring Saoirse Ronan, Emma Watson, Florence Pugh, Laura Dern in lead roles. In Greta Gerwig's adaptation of the classic,Timothée  will be essaying the role of Laurie. The film is all set to hit the screens on December 25, 2019.