Jennifer Lopez is style goddess! The ageless beauty can rock just about any look. This year has been all about sexy J.Lo breaking the internet with her quirky sartorial choices. We saw the 49-year-old casually strolling pantless in thigh-high denim boots on the busy NYC streets. And the time when the singer-actress flaunted her famous curves wearing nothing but a Versace green cape! Just when you thought that's the last of J.Lo's skimpiest escapades, she is at it again. This time the mum of two shows how to wear a sexy thong with formal low-cut pants. Yes, Jennifer Lopez is bringing this early 2000s fashion back and how. Jennifer Lopez Goes Pantless! Steps Out in Nothing but a Crisp White Shirt and Thigh-High Versace Denim Boots (See Pics).
Pictures of "Ain't Your Mama" singer while shooting at Miami is splashed all over the internet. It shows Jennifer wearing a pair of wide-legged formal pants with a matching thong. She teamed up this grey bottom wear with a white crop top to give a better view of her sexy inners and her toned abs. While obviously, the thong caught everyone's attention, one has to see Jennifer's sleek look with hair extensions, heavy jewellery in the form of necklaces and bracelets. We are interested to know more about Jen's character seeing her unusual fashion choice. Jennifer Lopez Wears Nothing But A Green Valentino Cape For Instyle Mag Cover And Flaunts Her Gorgeous Curves - View Pics.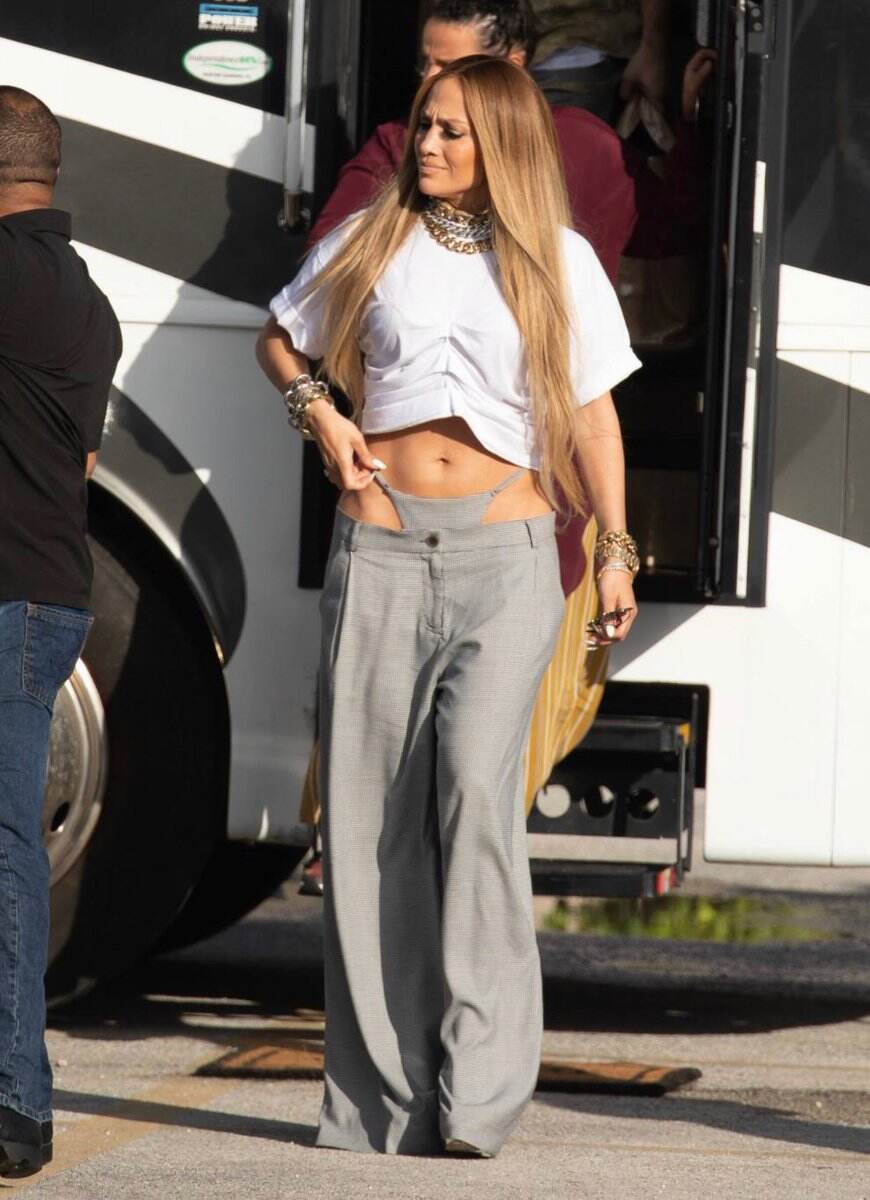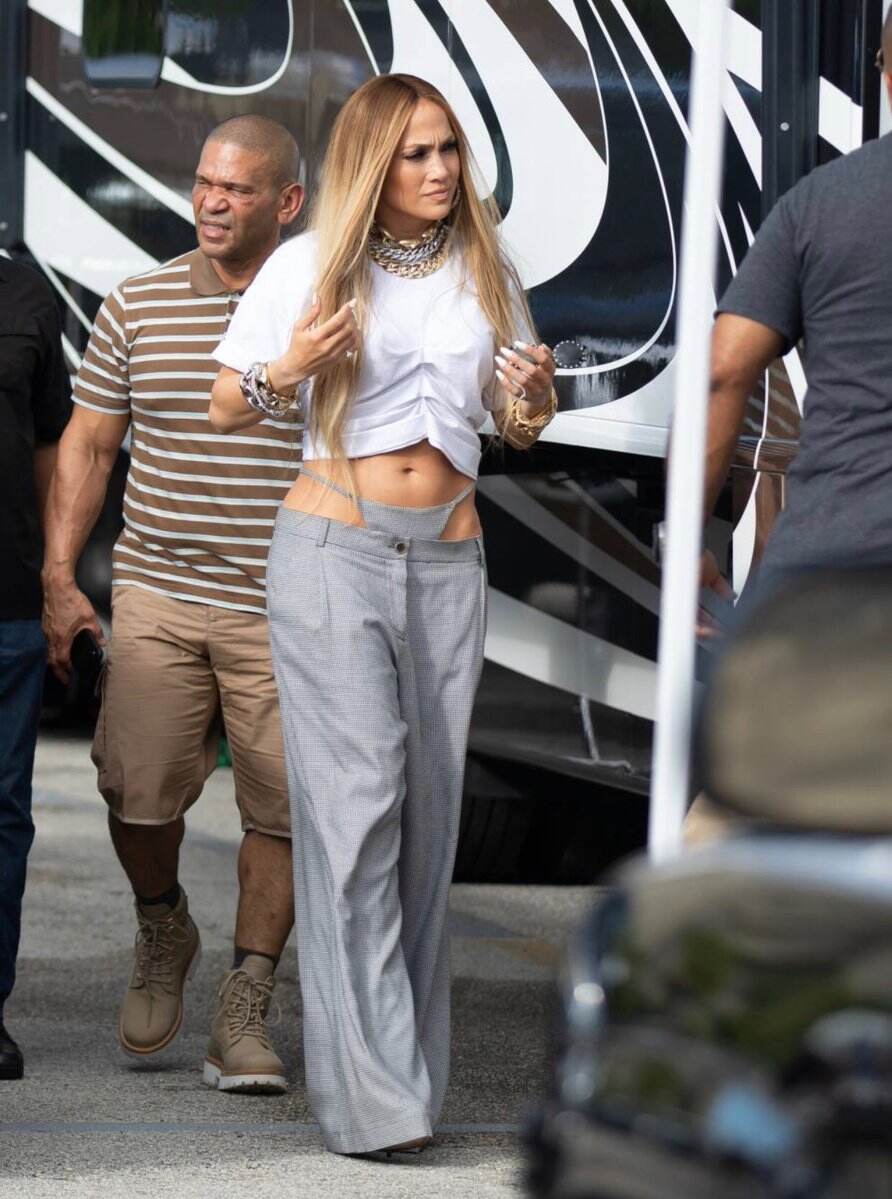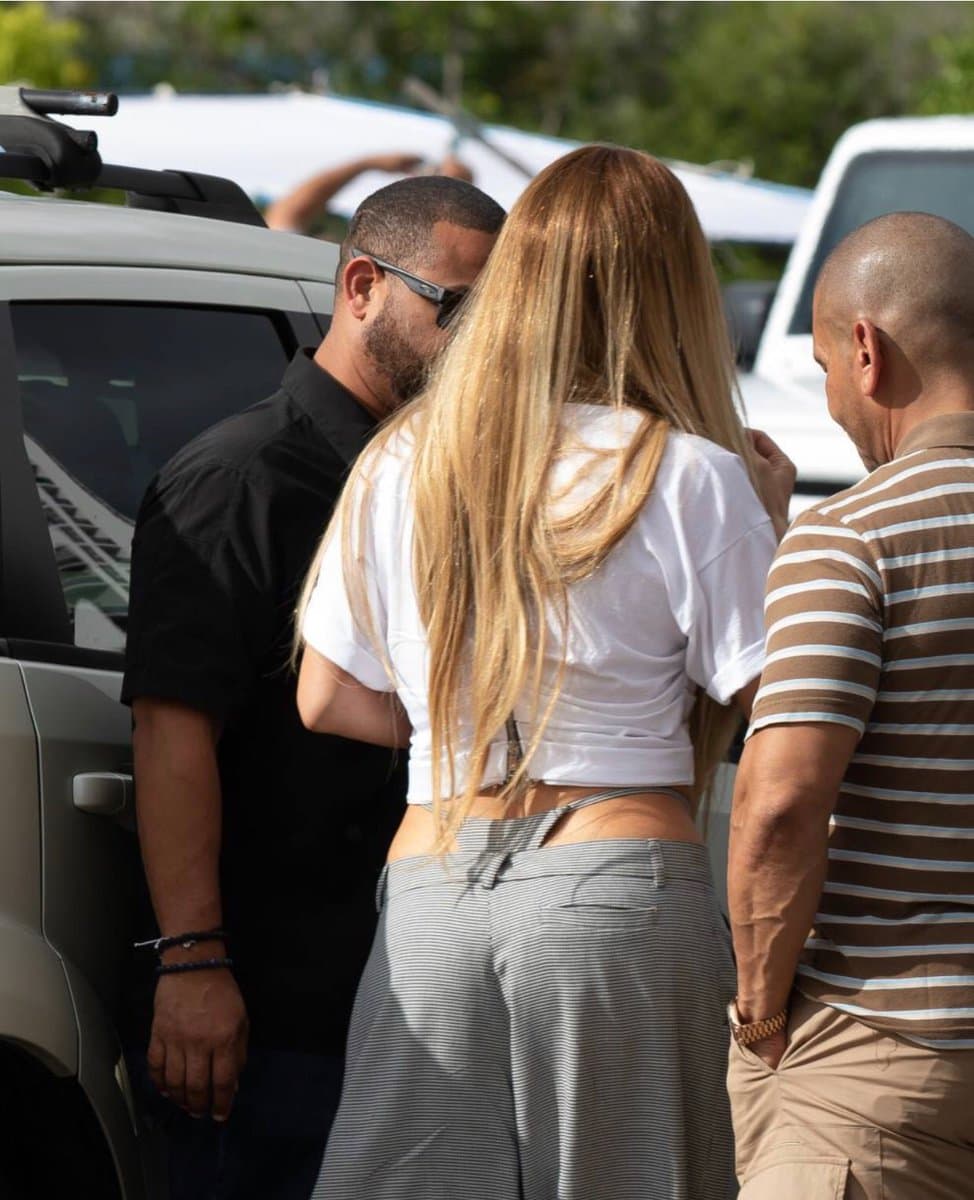 Meanwhile, Jennifer's love life with Alex Rodriguez is going strong. The 43-year-old famously called A-Rod is busy planning to surprise his ladylove with the sweetest Christmas gift. Speaking exclusively to the People, he was quoted saying, "It has to be something creative, I can't just go out and buy something expensive." It is indeed tricky as what to gift to the woman who has it all.
"For Jennifer, something that's handwritten, maybe a photo," Alex says. "I don't want to give any secrets away for this holiday, but it's something that is heartfelt, something that resembles a memory that we've had together that involves our children, that involves our home because, ultimately, that's what it's all about." Something memorable over pricey gifts is what he is going for, and we say that's the ultimate best choice.