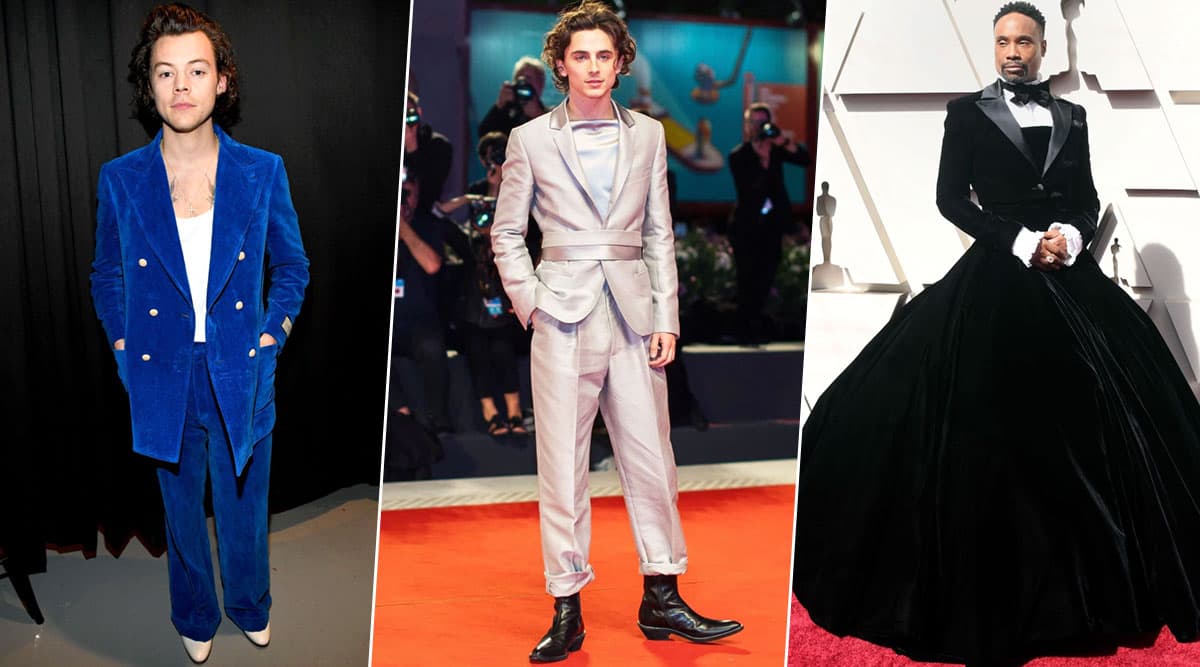 2019 has officially come to an end and what a year it has been for men's fashion particularly. Year after year, we have seen style evolve further and it has now broken gender norms. Gender-fluid fashion is currently ruling the trends and the likes of Harry Styles are making sure that it is here to stay. In terms of men's fashion, this was a special year given that we got to see some really dramatic looks. While the classic tuxedo looks never go out of fashion, this year there was also experimentation in fabrics and colours among outfits. Without a doubt, this year's most fashionable actors list was topped by former One Direction member, Harry Styles. Year Ender 2019: Zendaya, Emilia Clarke, Scarlett Johansson, Katie Holmes Were Hollywood's Best Dressed Ladies and How! (View Pics). 
Another actor hit the headlines for his red carpet look was Call Me By Your Name and Little Women star Timothée Chalamet. The actor stole the show at Venice Film Festival red carpet this year as he turned up in a cuffed and belted Heider Ackermann suit. Apart from these, actors such as Billy Porter, Henry Golding among others were also show stealers. Here's looking at the best-dressed men this year.
1. Harry Styles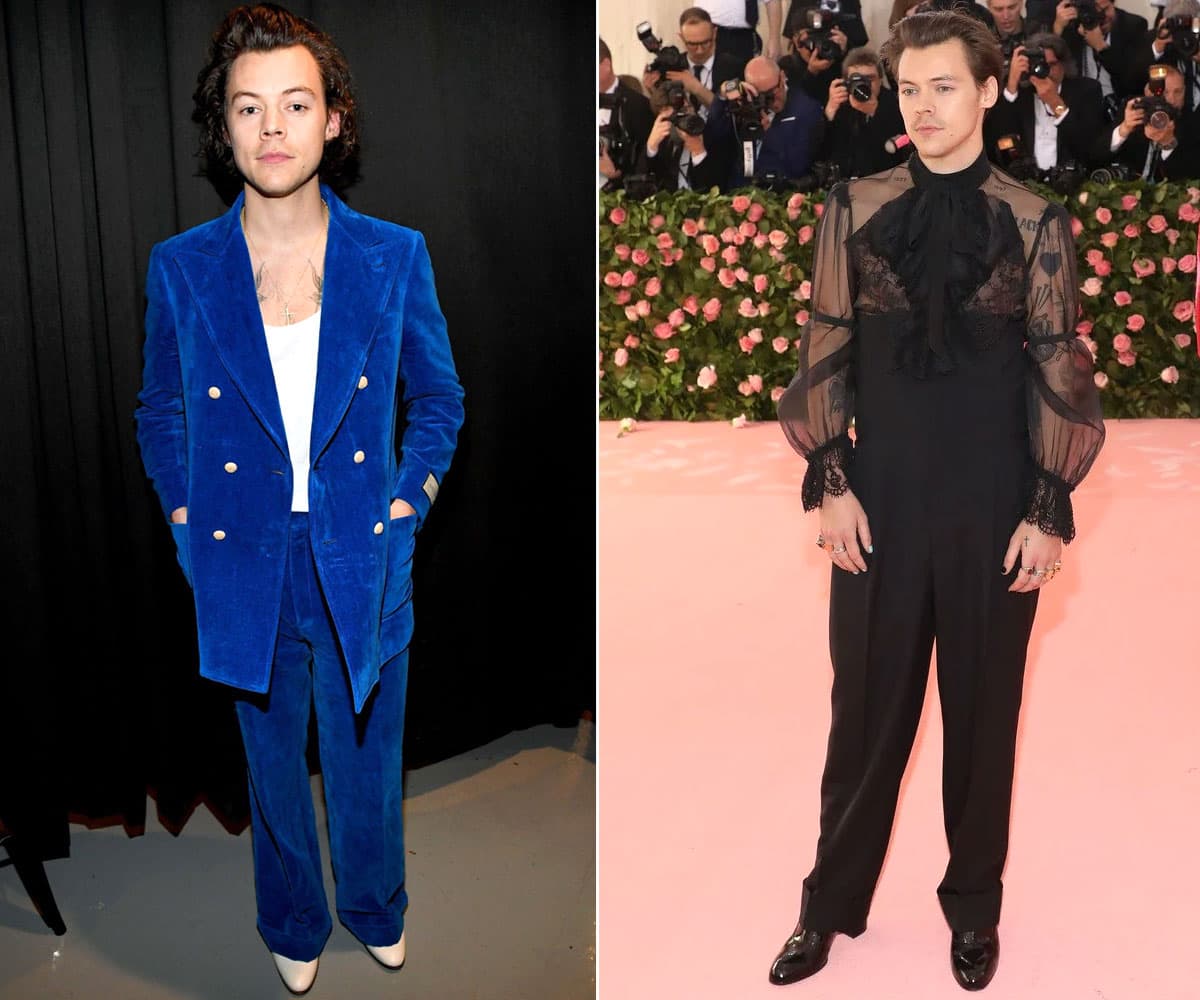 Like we mentioned above, Harry Styles was a sensation this year. The singer-actor managed to make bold appearances be it at the MET Gala or other events. Harry freed the nipple at MET Ball 2019 as he turned up in a sheer outfit by Gucci. The feminine look was hailed by the fashion police.
2. Timothée Chalamet
The Little Women actor's suit from the Venice film festival 2019 is probably the best of the year. Not only that, but round the year, we saw Chalamet experimenting with bold coloured suits and also the amazing pair of paint-splattered overalls. The actor doesn't shy away from experimenting and we love it!
3. Billy Porter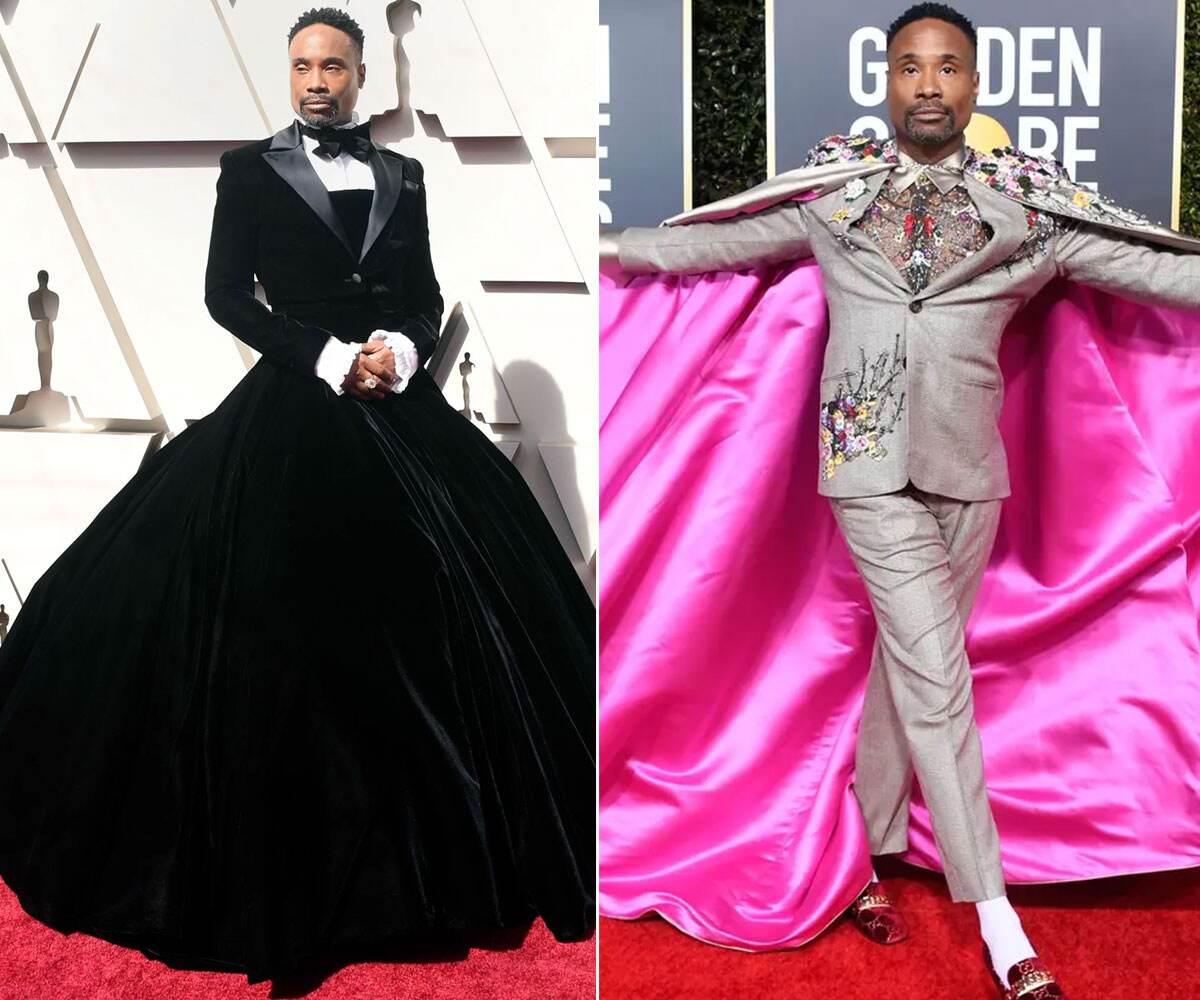 Pose star Billy Porter's looks have been the talk of the town this year. Porter put on a gorgeous black velvet tuxedo gown at Oscars 2019 was a stunner. He is redefining gender-fluid fashion and we are all for it!
4. Sam Heughan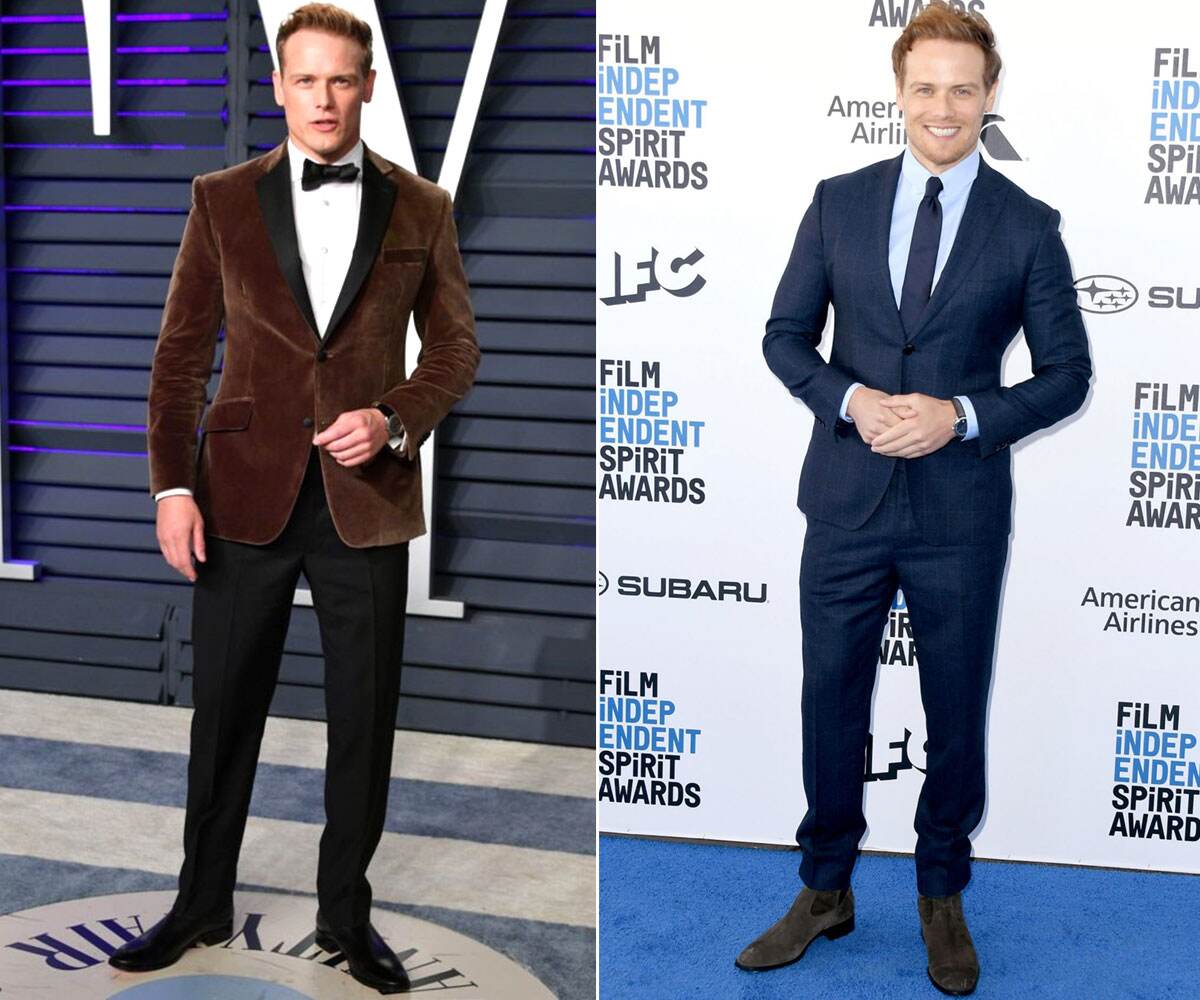 Outlander actor Sam Heughan managed to grab attention from everyone thanks to his chic appearances. The actor looked s stunner in classic style and showed that sometimes it's best to go the old way! Year Ender 2019 With Fashion: When Sonam Kapoor Ahuja Was Unflinching Doing What She Does the Best – Slay, Inspire, Repeat!
5. Henry Golding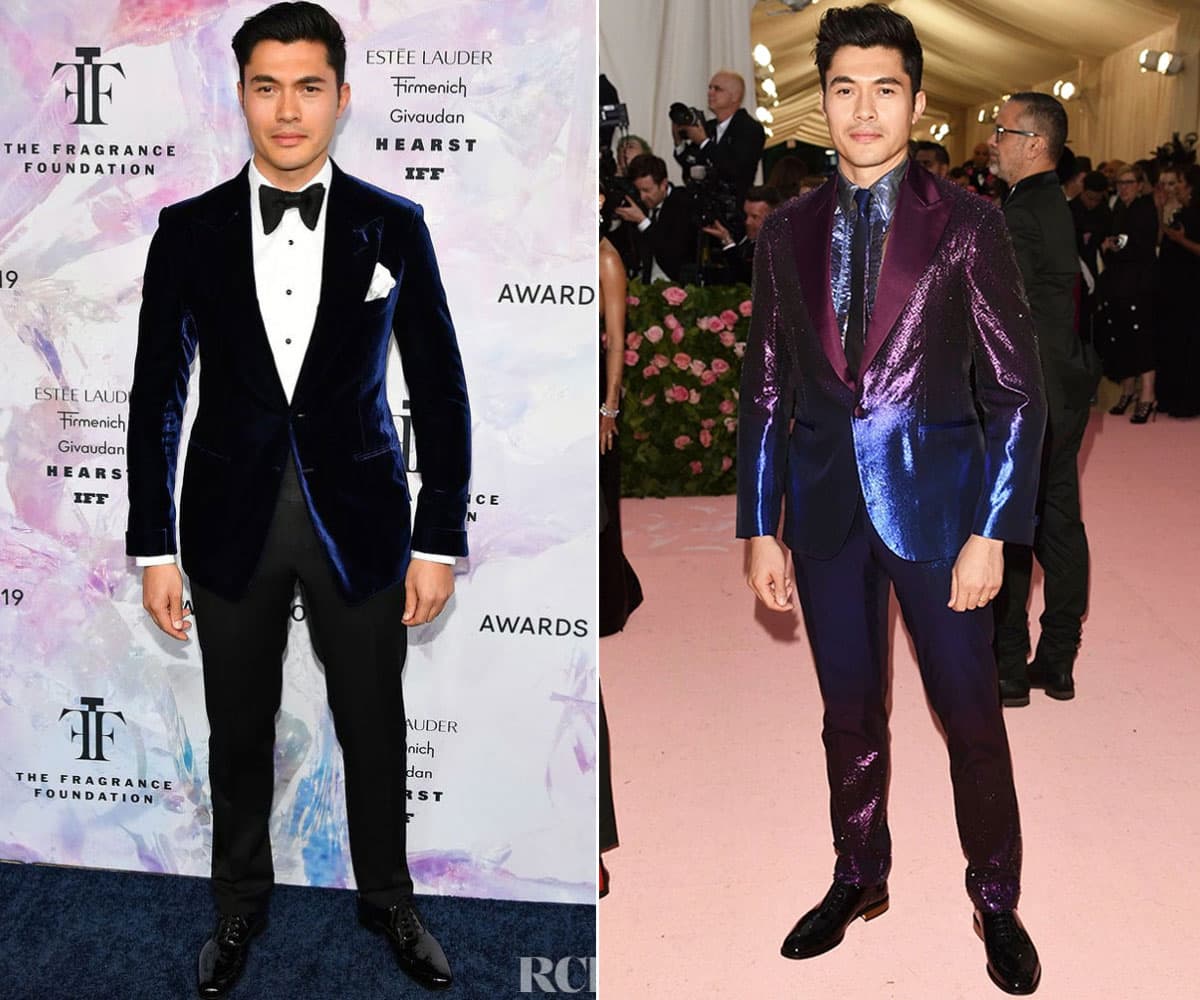 The Crazy Rich Asians actor emerged as one of the best-dressed men this year thanks to his repeatedly impressive appearances at film promotions and the red carpet. The actor rocked a custom Versace suit for his MET Gala debut and the metallic tux became a highlight of the evening.
We thought these were the best-dressed men in Hollywood given that they truly owned their looks. These actors helped set trends this year as they broke the regular mundane stuff that men's fashion is synonymous with. We certainly have high expectations from these stars in 2020 too and let's hope they keep impressing us with their looks in the new year too.