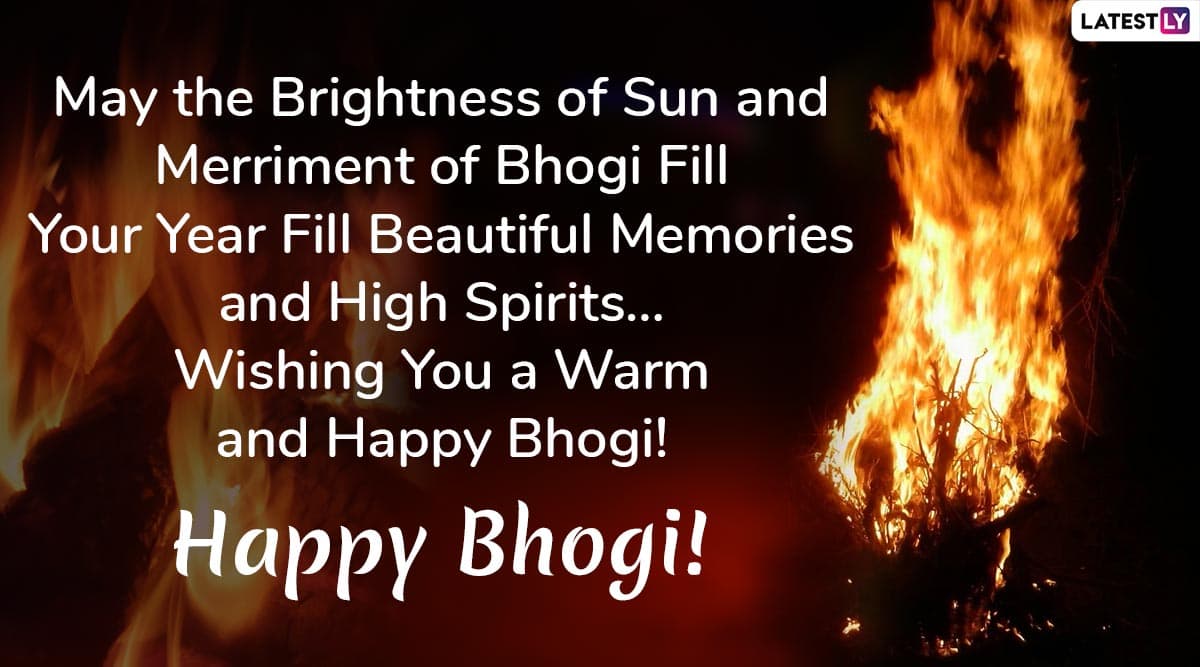 Happy Bhogi, everyone! Bhogi Pandigai, the first day of the four-day Pongal festival is observed today and celebrations have begun. The festival is widely observed in Tamil Nadu other than Karnataka, Maharashtra, Andhra Pradesh and Telangana. On Bhogi, people throw away their old belongings and celebrate the arrival of new possessions. People worship Lord Indra, the God of rain and thank him for good harvest and prosperity. They wish their friends, family and near ones saying Happy Bhogi. As we celebrate the festival, we bring to you Bhogi WhatsApp Stickers, Facebook greetings, GIF Images, messages, quotes and SMS which you can send to your close ones. We also bring to you Bhogi 2020 HD images and wallpapers that you can download for free online and send to your friends and relatives. Bhogi 2020 Images and HD Wallpapers for Free Download Online: WhatsApp Stickers, GIFs and Wishes to Send Greetings on the First Day of Pongal.
Pongal is a harvest festival observed to thank Sun God for abundance. Pongal 2020 will begin on January 15 and end on January 18. Bhogi Pandigai is followed by Thai Pongal, Mattu Pongal and Kaanum Pongal. People celebrate the festival following varying rituals, traditions and customs. Bhogi 2020 Wishes in Telugu: WhatsApp Stickers, GIF Image Messages, Greetings, SMS and Quotes to Wish on Harvest Festival.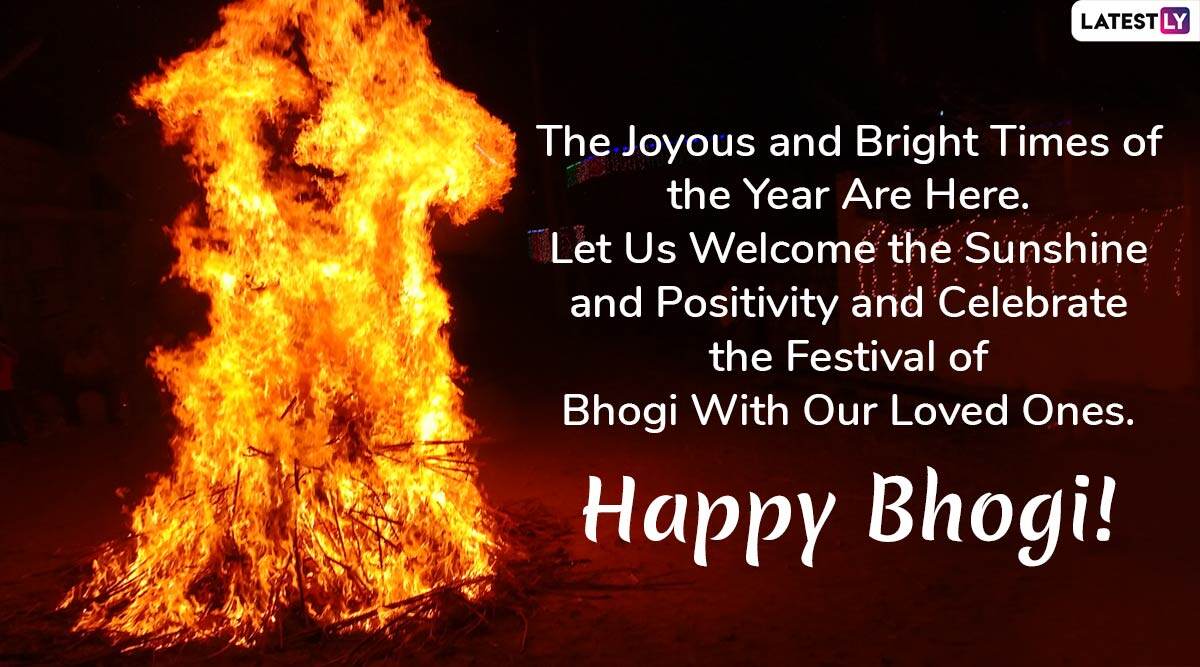 Bhogi WhatsApp Message: The joyous and bright times of the year are here. Let us welcome the sunshine and positivity and celebrate the festival of Bhogi with our loved ones. Happy Bhogi!
Happy Bhogi GIF!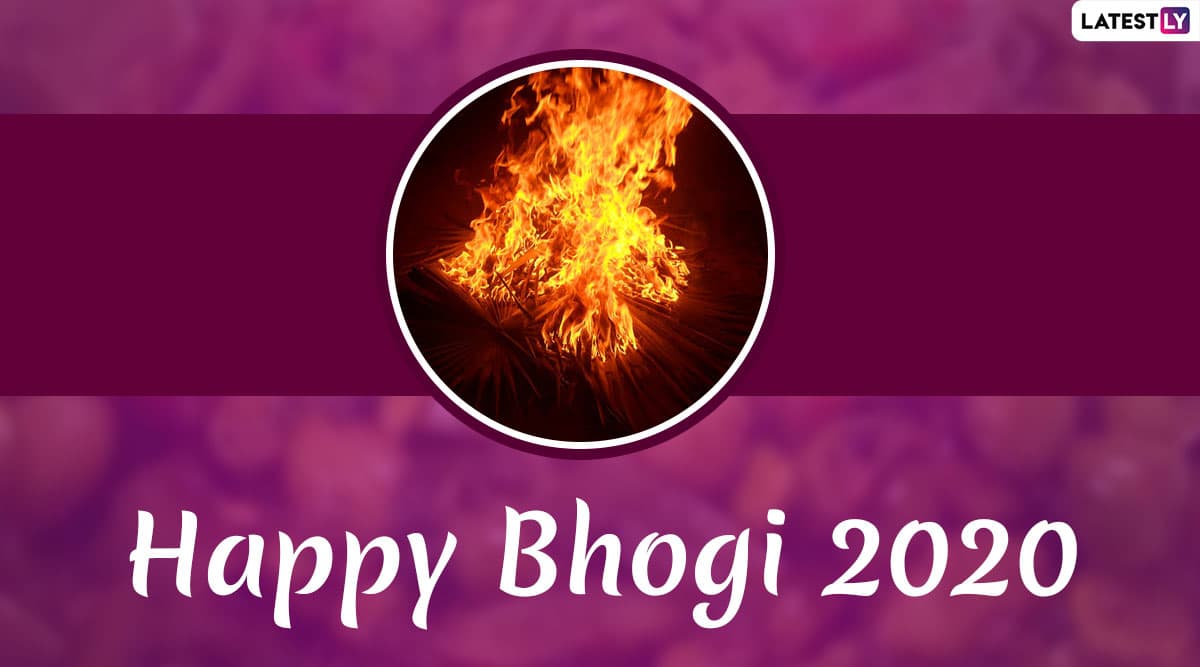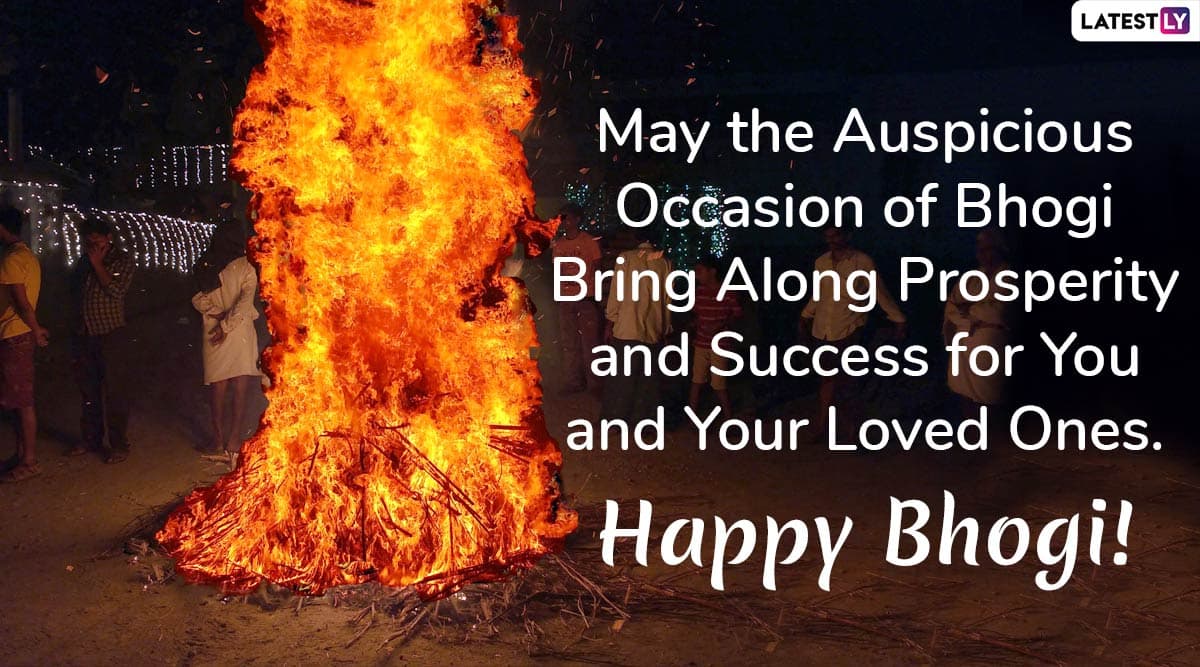 Facebook Greetings: May the auspicious occasion of Bhogi bring along prosperity and success for you and your loved ones. Happy Bhogi!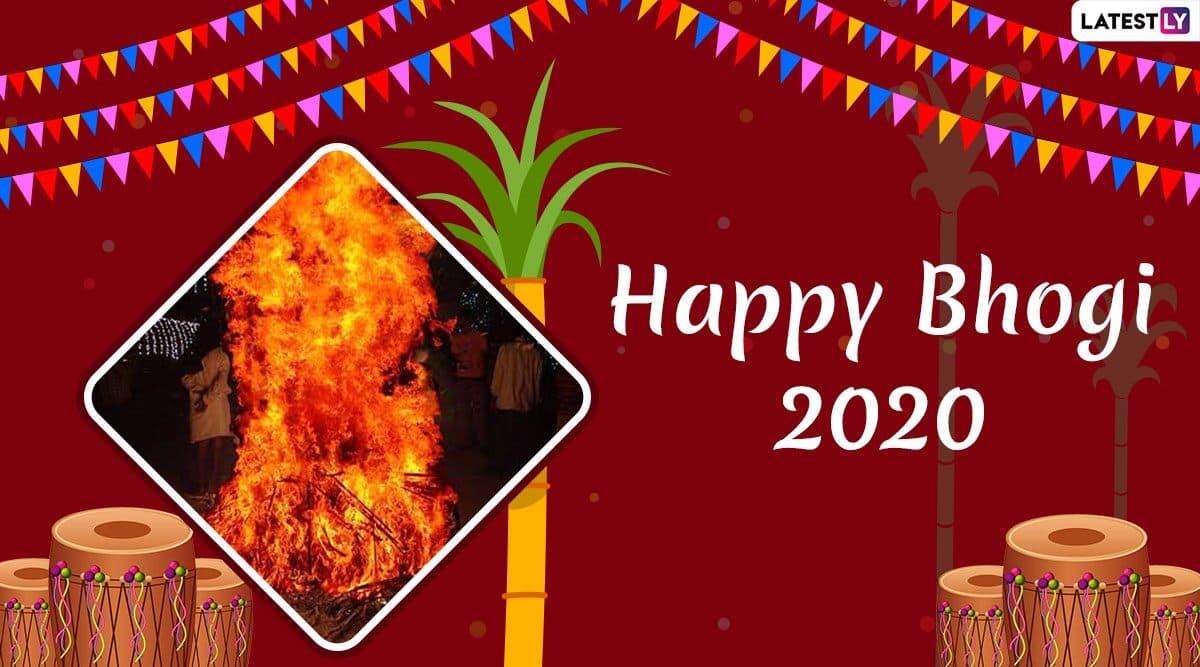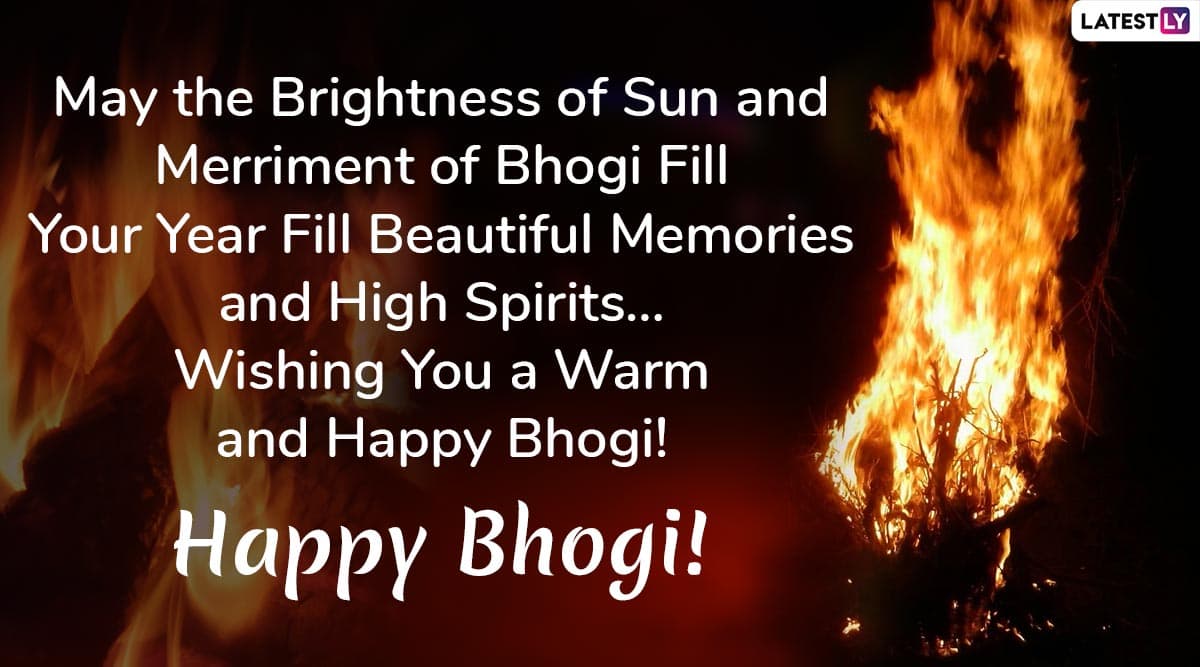 Happy Bhogi Wishes: May the brightness of Sun and merriment of Bhofi fill your year with beautiful memories and high spirits. Wishin you a warm and Happy Bhogi!
Bhogi WhatsApp Stickers
WhatsApp being a widely used social media platform, it is also used to send greetings, wishes and messages. You download Bhogi WhatsApp Stickers from PlayStore and send it to your friends and family. Bhogi 2020 Date & Significance: Tithi, Timings, History and Importance of the First Day of Pongal.
On Bhogi, people make various rangolis outside their house, near the Bhogi bonfire, prepare sweets and savouries. You can also send Pongal 2020 wishes through text messages, pictures, videos and other means. We wish you a Happy Bhogi and Happy Pongal in advance!