To commemorate the birth of Gautama Buddha, the auspicious occasion is celebrated across the world to celebrate Buddha Purnima. The day falls on the full moon day in the Hindu month of Vaisakha and this year it will be celebrated on April 30. It is believed that on this day Buddha was born in Lumbini. Many also believe that on this very day Buddha attained salvation or Nirvana under the Bodhi tree at Bodh Gaya. To celebrate this occasion with your loved ones, wish your family and friends with quotes, SMSs, WhatsApp Messages & Facebook Messages on Buddha Purnima.
Buddha Purnima marks the birth, enlightenment (Buddhahood) and death (Parinirvana) of Gautama Buddha in the Southern tradition. The birth and death of Buddha is not precisely known, hence, a decision to celebrate Vesak as the Buddha's birthday was formalised at the first Conference of the World Fellowship of Buddhists held in Sri Lanka in 1950.
Below are Wishes & Quotes You Can Send Your Family & Friends on WhatsApp, Facebook & SMSs
Buddha Purnima Message Reads: In the Burst of Illumination, He Discovered the Meaning of Existence, And Thus Became, Lord Buddha, Happy Buddha Jayanti.
Buddha Purnima Message Reads: May Lord Buddha Enlighten You on the Path of Love, Peace and Truth, Happy Buddha Purnima to You and Your Family!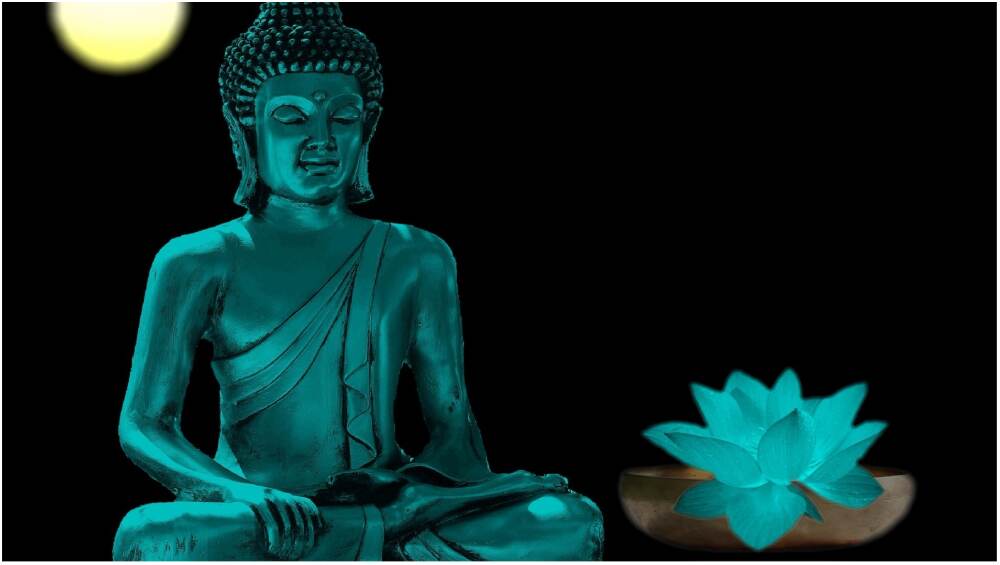 Buddha Purnima Message Reads: Jivan Ko Apne Sarthak Banao, Prabhu Ke Dhyan Me Man Ko Ramao, Buddha Purnima Ki Subhakamnaye!
Buddha Purnima Quote: Do Not Dwell in The Past, Do Not Dream of The Future, Concentrate The Mind on The Present Moment.
Buddha Purnima Quote: No One Saves Us But Ourselves, No One Can, And No One May, We Ourselves Must Walk The Path.
Buddha Purnima Quote: Thousand of Candles Can be Lighted From a Single Candle, And The Life of The Candle Will Not Be Shortened. Happiness Never Decreases by Being Shared.
Devotees celebrate the day by preaching and discussing the life and teachings of Lord Buddha. They also decorate Buddha's idols with flowers, meditate and chant mantra and take part in charity by donating food, clothes, shelter and money to the needy. We, at Latestly, wish you and your family and friends Happy Buddha Purnima!
(The above story first appeared on LatestLY on Apr 30, 2018 09:19 AM IST. For more news and updates on politics, world, sports, entertainment and lifestyle, log on to our website latestly.com).