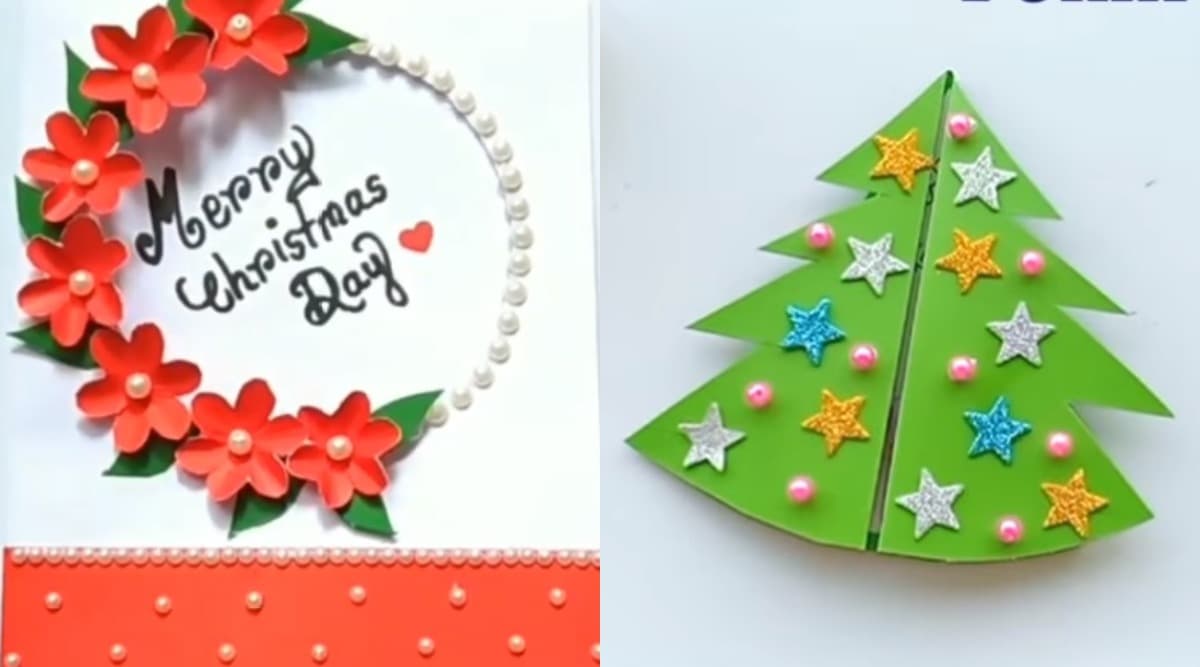 Christmas is around the corner and preparations are in full swing across the countries. While the festival may be synonymous with Christmas trees and plum cakes, people also exchange greeting cards. This traditional way of wishing people is quite regarded even today. Many like using their creativity to create greeting cards and gift handmade cards. As Christmas 2019 approaches, we have compiled a list of DIY Xmas greeting card ideas to send your friends, family and closed ones. While you may say making cards is a tedious task, the personal touch it brings along calls for a fond memory. Christmas 2019 Decoration Ideas: 5 Alternatives for Xmas Tree That Will Dazzle up Your Home This Holiday Season.
In the times when everything is digitalised, a handmade greeting card will be highly appreciated. This holiday season, take time out of your busy schedule and put in your creativity to make some cards. And here we bring to you DIY Christmas greeting cards in different patterns and designs. From Christmas tree cards, gift boxes, tree pop-outs to floral patters, we bring you DIY greeting card ideas for Christmas. Christmas 2019 Special: 6 Cute and Romantic Ways to Propose Your Partner and Kiss Under the Mistletoe!
1. Handmade Christmas Tree Greeting Card
This Christmas greeting is perfect for gifting a child. It is simple to make and looks beautiful. All you need is coloured paper, some beads, ribbons and stars.
2. Santa Suit Card
This Santa Claus greeting card sets the spirit of the occasion. Young ones are sure to get excited about seeing this one. The final result looks beautiful and is perfect for the occasion.
3. Pop up Christmas Card
This 3D pop-up card is great to show your creativity. While it may take a little longer to make, it is worth the effort.
4. Gift Christmas Card
Gift a gift card on Christmas! You can add decoratives to make it prettier. You can also put chocolates, keychains or flower inside the card to make it look like a real gift.
5. Christmas Greeting Card With Beads:
With flowers and beads, the greeting card is the perfect DIY card to gift on the occasion. Make and gift this card to someone special and your effort is sure to be remembered.
These greeting cards are sure to make your Christmas 2019 more memorable. Make these DIY greeting cards with your friends and family and make great use of the holiday season. We wish you Merry Christmas well in advance!