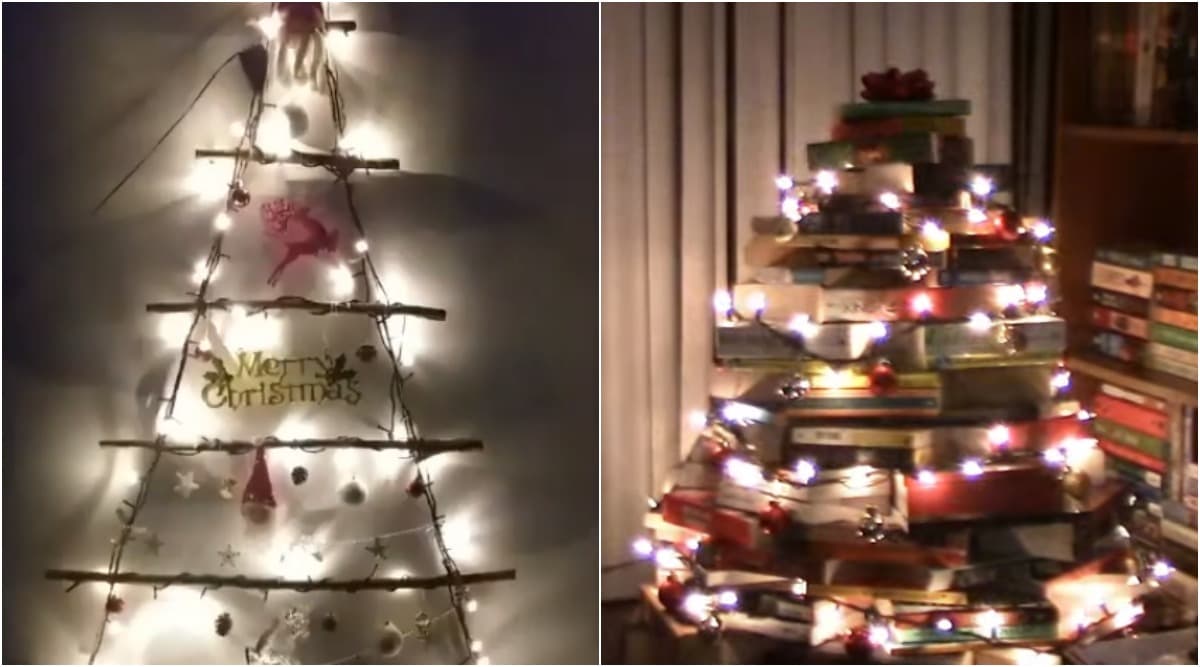 Christmas is a just a little more than a month day and we seriously cannot keep calm! Christmas markets around the world have thrown open to shoppers ushering the festive spirit. One of the main ingredients of the festival is the Christmas tree. Getting a tree in place is one of the prime part of Christmas shopping. While plastic trees can be easily bought from markets, it only adds to the existing waste we are currently producing as a society. While you can also go for a real tree, the cons are plenty. It may shed needles and often attracts insects, hence the maintenance goes up. Instead, you can choose DIY environment-friendly Christmas trees and not worry about anything. Christmas 2019 Decoration Ideas: 5 Alternative for Xmas Tree That Will Dazzle up Your Home This Holiday Season.
You can choose from a wide variety of options and decide the ingredient for your eco-friendly Christmas tree. You can easily find a wide variety of options in the market, but using things available at home is the best way to ensure that your tree will not cause any harm to the environment. Using plastic bottles or single-time use plastic is also a great way to ensure you are not using up good resources. As Christmas 2019 approaches, we list down six ideas to make DIY eco-friendly X' mas trees at home. Real vs Artificial Christmas Tree: Which Xmas Tree Should You Buy This Holiday Season? Weigh the Pros and Cons Before the Big Purchase.
Used Bottles
Collect all the green coloured bottles of aerated drinks and stack if together in the shape of Christmas tree over a wooden framework. This video clearly explains how to make a X' mas tree on your own at home.
Beer Cans
Save all the beer cans for Christmas tree! You need to only make a wooden framework and arrange the bans properly. Add a bit of green using coloured paper and wrap some fairy lights; your Christmas tree is good to go!
Dry Branches
For those who are planning on last moment preparations, then this Christmas tree is the perfect one for you. All you need is to arrange a few wooden sticks in a triangular shape. You can light up the framework with colourful tiny baubles and pine cones.
Books
For those bookworms out there, here is the perfect Christmas tree for you! You have to absolutely sit carefree till a week ahead of the festival. All you have to do is stack your books on top of one another and add some lights.
Pine Cones
Add a festive touch to your table by making small X' mas trees with pine cones. All you have to do is colour the pine in green colours; you can make it attractive by adding decoratives or lighting it up.
While these are some of the options, people also rent eco-friendly Christmas trees. A lot of times, artificial trees are recycled and not just thrown away. You can choose if you want to give out a message by choosing your tree or use any tree.