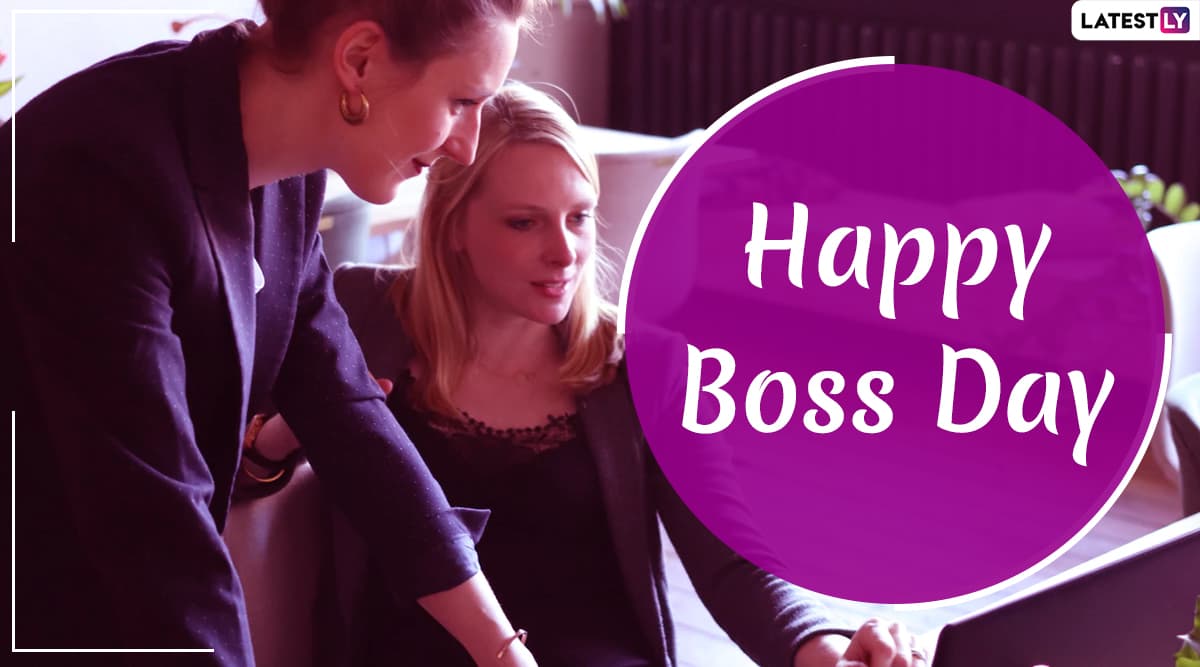 October 16 marks a very important celebration of National Boss Day. The day, as the name suggests, is a day for employees to thank their bosses for being kind and fair throughout the year. This day is primarily marked in the United States but over time has been celebrated everywhere. We cannot deny that having a good boss at your workplace contributes to our personal growth in some way. Their guidance, their way of correcting our mistakes and showing us the right way of doing things is an inspiration in itself. So for this Boss Day, we have made a lovely collection of Happy Boss images, wishes and messages. You can download these beautiful wishes with quotes of gratitude and appreciation and send them to your boss. Make your boss feel special and convey what their guidance means to you with these set of wishes and greetings. Happy Boss Day 2019 Wishes: Thank You Messages, WhatsApp Stickers, Greetings, GIF Images And Appreciation Quotes to Send to Your Boss.
The celebration of National Boss Day was registered in the year 1958 by Patricia Bays Haroski on her father's birthday, October 16. Marking such a day was one of the steps of improving intra-office relationships between managers and their employees back in the days. Over time, the observation may have commercialised. Today, the nature of bosses may have changed but the essence of them guiding you throughout the work is important. So it is a day on which every employee can express to their employer how they have played an important role in shaping your professional life. So given below is a wonderful collection of Happy Boss day images, greetings and wishes which you can send to your seniors, managers or the top-most boss. Boss Day 2019 Memes: Hilarious Jokes And Funny GIFs That You Can Even Share With Your Boss!
Happy Boss Day 2019 Messages
Message reads: Had you not shown so much confidence in my capabilities, I would have never made it big in life. Happy Boss Day!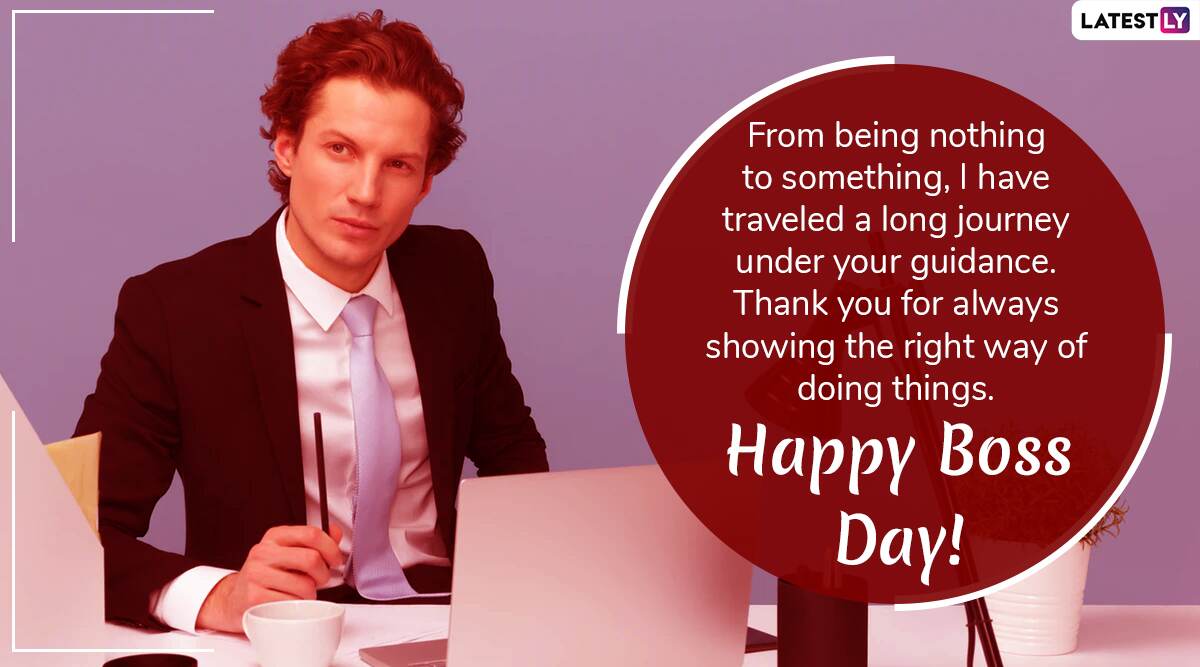 Message reads: From being nothing to something, I have traveled a long journey under your guidance. Thank you for always showing the right way of doing things. Happy Boss Day!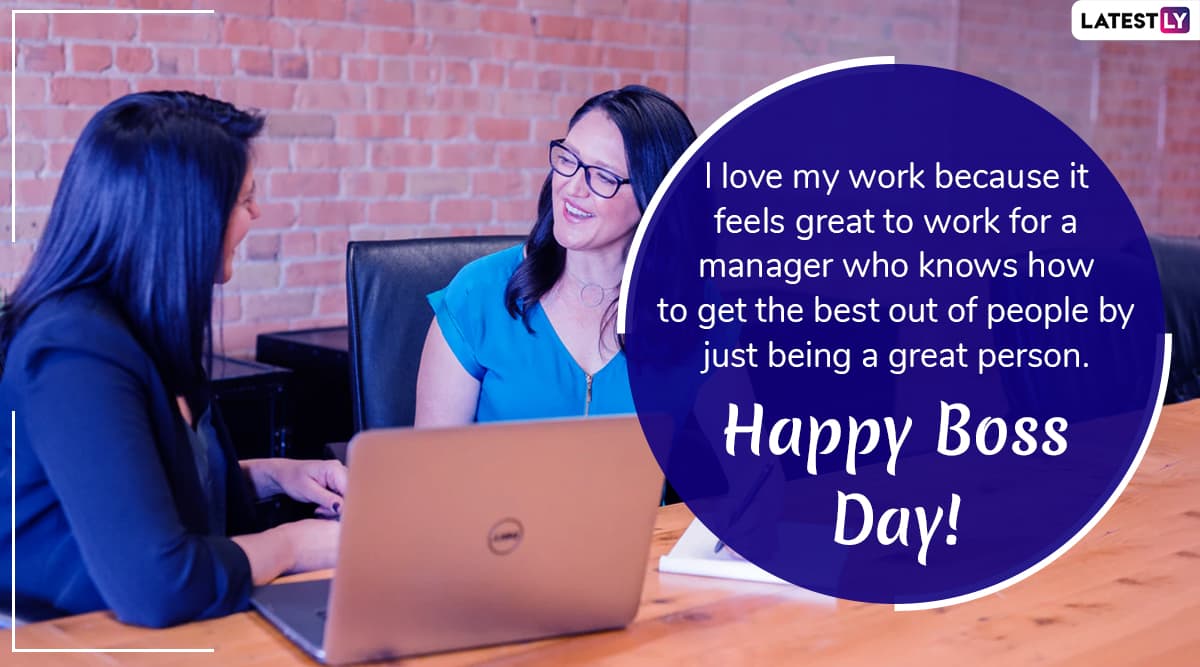 Message reads: I love my work because it feels great to work for a manager who knows how to get the best out of people by just being a great person. Happy Boss Day!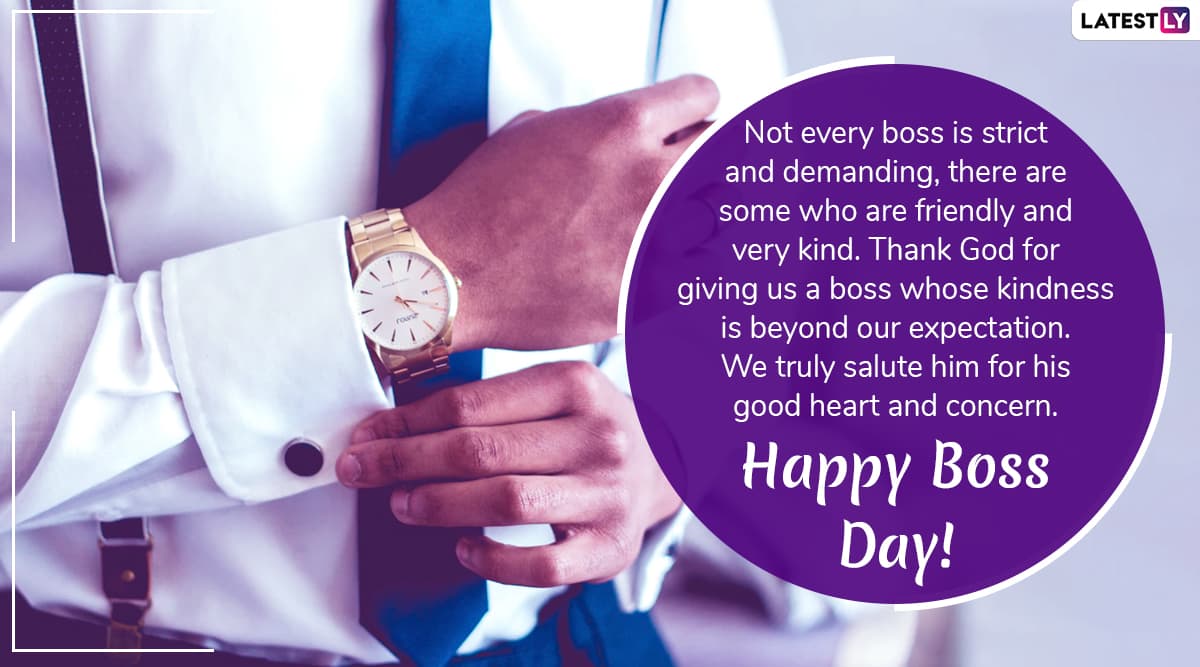 Message reads: Not every boss is strict and demanding, there are some who are friendly and very kind. Thank God for giving us a boss whose kindness is beyond our expectation. We truly salute him for his good heart and concern. Happy Boss Day!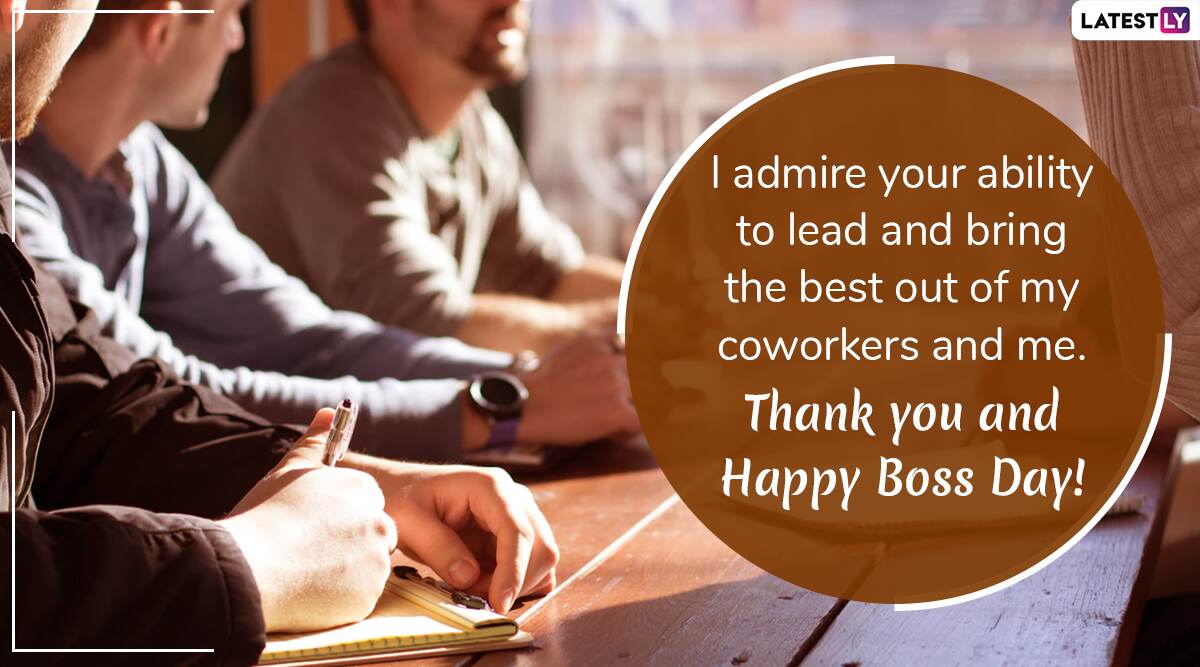 Message reads: I admire your ability to lead and bring the best out of my coworkers and me. Thank you and Happy Boss Day!
Best Boss GIF
Boss Day WhatsApp Stickers
Another way of sending across your wishes for this day is by using WhatsApp stickers. There are usually special festive packs on Play Store for different occasion. For Boss day 2019 stickers, you can prepare your own collection of stickers with images and pictures of your boss. WhatsApp lets you create your own sticker collection with the help of other third-party applications. You can just use the pictures and create your stickers to send your boss.
We hope the above collection of Boss Day messages, quotes expressing gratitude for his support, GIFs, and greetings help you to send the wishes of Happy Boss Day. Send across these wishes and make sure your boss knows how much you respect him. If you are a boss yourself, wish you a Happy Boss Day 2019!