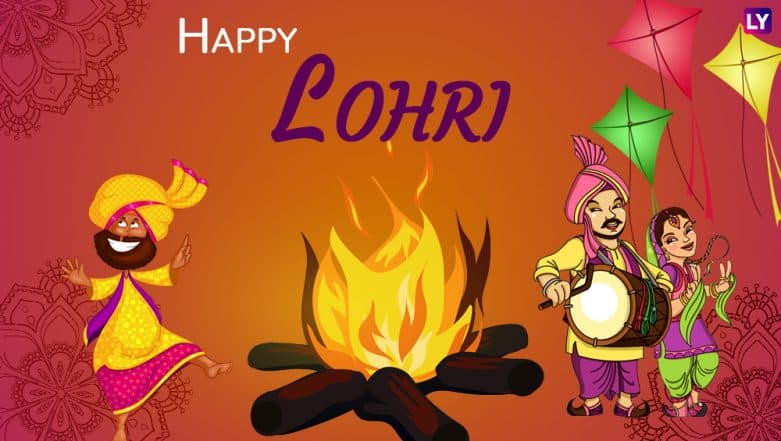 Lohri, the festival that marks the beginning of the harvest season in North India especially in Punjab is around the corner. The festival is celebrated on January 13 every year. Lohri marks the beginning of the harvest season in North India and end of the winter season. It is celebrated by Sikhs and Hindus of the Punjab region. Lohri is linked to the Bikrami calendar, and is celebrated the day before the festival of Maghi celebrated in India as Makar Sankranti.
The festival of Lohri is generally linked with the legend of Dulla Bhatti. On the eve of the festival, a group of teenage boys and girls sing Lohri song, narrating the story of Dulla Bhatti to ask for Lohri (gifts) from elders. Dulla was born as Rai Abdullah Khan Bhatti and grew up with Salim, the son of Emperor Akbar. He turned a rebel against Akbar on finding out that he executed his father and grandfather.
Dulla is known to have been a saviour for the poor. He helped a man whose innocent daughter was being taken away by Mughal officials. Lohri is celebrated on the day when he arranged her marriage with a young Hindu boy, and himself solemnised the marriage in the absence of a priest.
The main event includes making of a huge bonfire which is symbolic of the homage to the Sun God for bringing in warmth. Lohri calls for family get-togethers and lavish dinners with tradition 'sarson ka Saag and makki ki roti'. In the night, families and friends dance and celebrate around the bonfire. In Punjab, Lohri is also celebrated by flying kites. Days before the festivals, streets of North India are lined up with stalls selling savouries such as 'gajak', 'rewari', groundnut and jaggery.
While Punjab celebrates it as Lohri, the festival is known by various names in different states. The day observes the onset of the harvest season in most cultures. The festival is known as Bihu in Assam, as Sakraat in Bihar and Jharkhand, Poush Sankranti in West Bengal and Pongal in Tamil Nadu. In Gujarat and Rajasthan, observance is called Uttarayan.