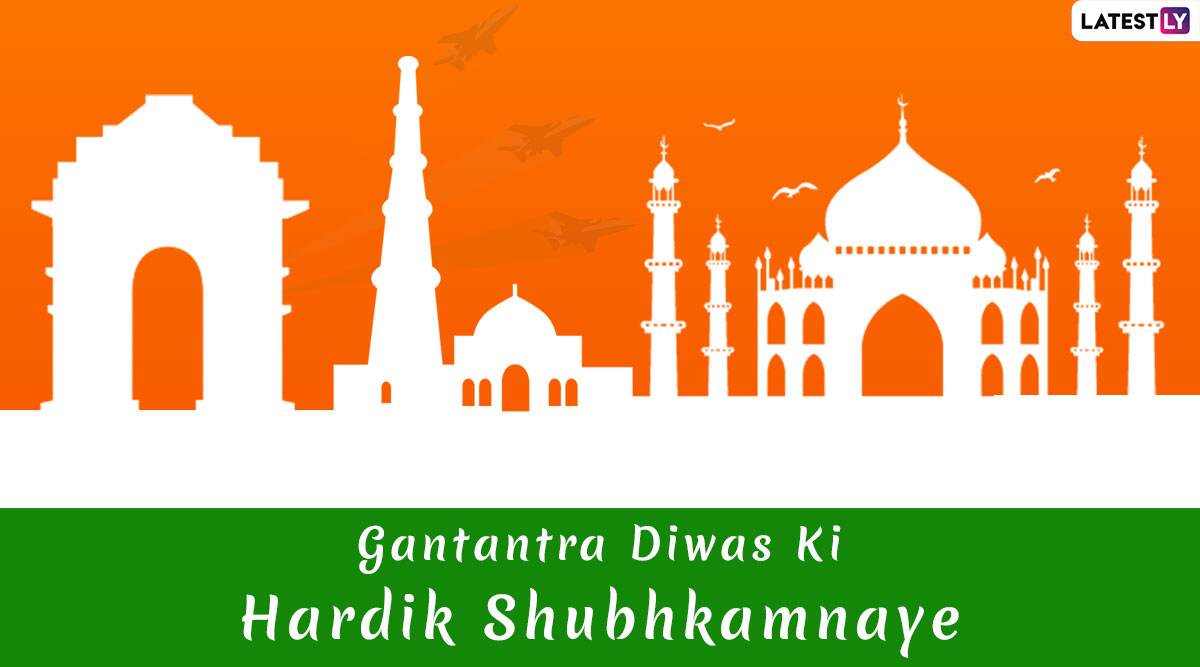 Celebrated every year on January 26, Republic Day marks a crucial part of our history. It is because of this constitution that we celebrate all the rights that we enjoy in our country. Republic Day celebrations are not all about celebrating our country and what it stands for. From national parades by the Defence Ministry as well as State Authorities and Institutions that are broadcasted live, to specially organised flag hoisting events in schools, colleges and even society, the traditions of Republic Day celebration continue to entertain year on year. Here's hoping that these wishes and messages help add some more fervour to your Republic Day celebration. We bring you a collection of Republic Day 2020 wishes, Happy Republic Day Greetings, Republic Day Images, Republic Day messages, Gantranta Diwas wishes in Hindi and more. Republic Day 2020 Hindi Messages: Latest WhatsApp Stickers, Facebook Greetings, Gantantra Diwas Images, Quotes and SMS to Wish on India's 71st R-Day.
India got freedom on August 15, 1947. However, the country was administered on the basis on the Government of India Act which was brought in 1935. On January 26, 1950, India formally adopted the Constitution, thus completing India's transition to a fully independent country. And the day is remembered by every countryman and celebrated with much joy and enthusiasm. Happy Republic Day 2020 Wishes: WhatsApp Stickers, Facebook Greetings, GIF Image Messages, Patriotic Quotes And SMS to Send on January 26.
If you are looking for some of the best and popular 2020 Republic Day messages, then you need not worry, as have a bunch of latest and most amazing Republic Day 2020 wishes and greetings here for you. We bring you the most creative 71st Republic Day messages which you can share with your friends, family, relatives, colleagues, employees, and even would love to share as WhatsApp forwards on the popular platform this year.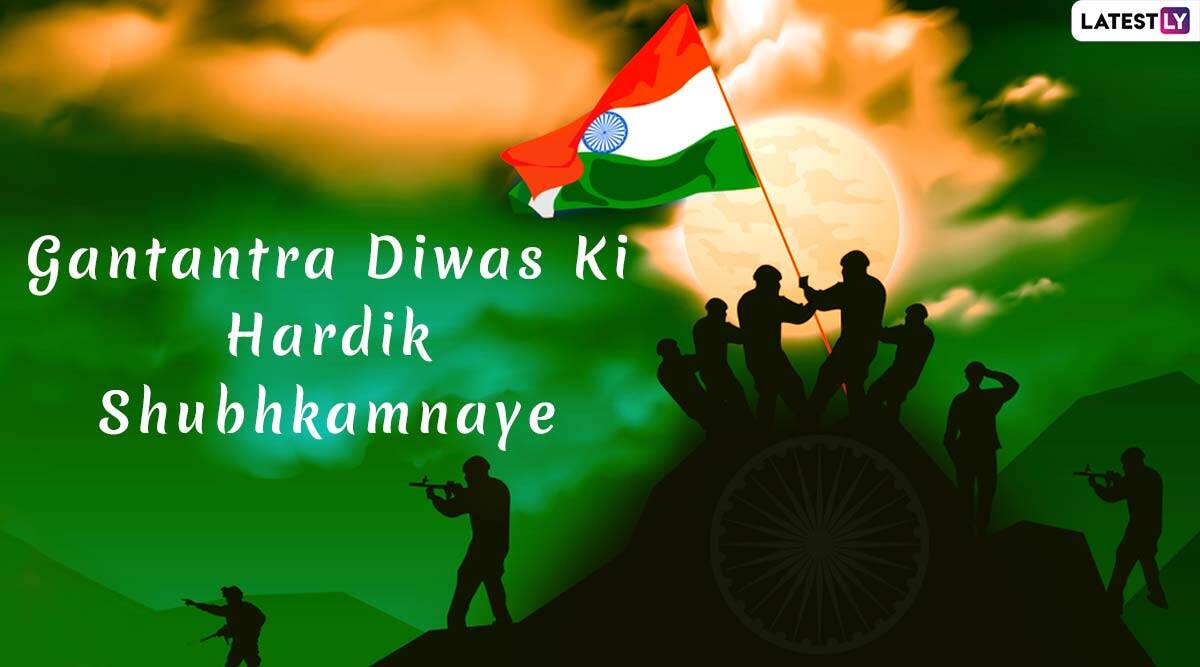 WhatsApp Message Reads: Bring Forth a New Hope to Make Our Today and Tomorrows Cheerful and Full of Positivity. Happy Republic Day.
WhatsApp Message Reads: On This Special Occasion, Let's Promise Our Motherland That We Will Do Everything That Enriches and Preserve Our Heritage and Our Ethos. Wishing You All a Very Happy Republic Day.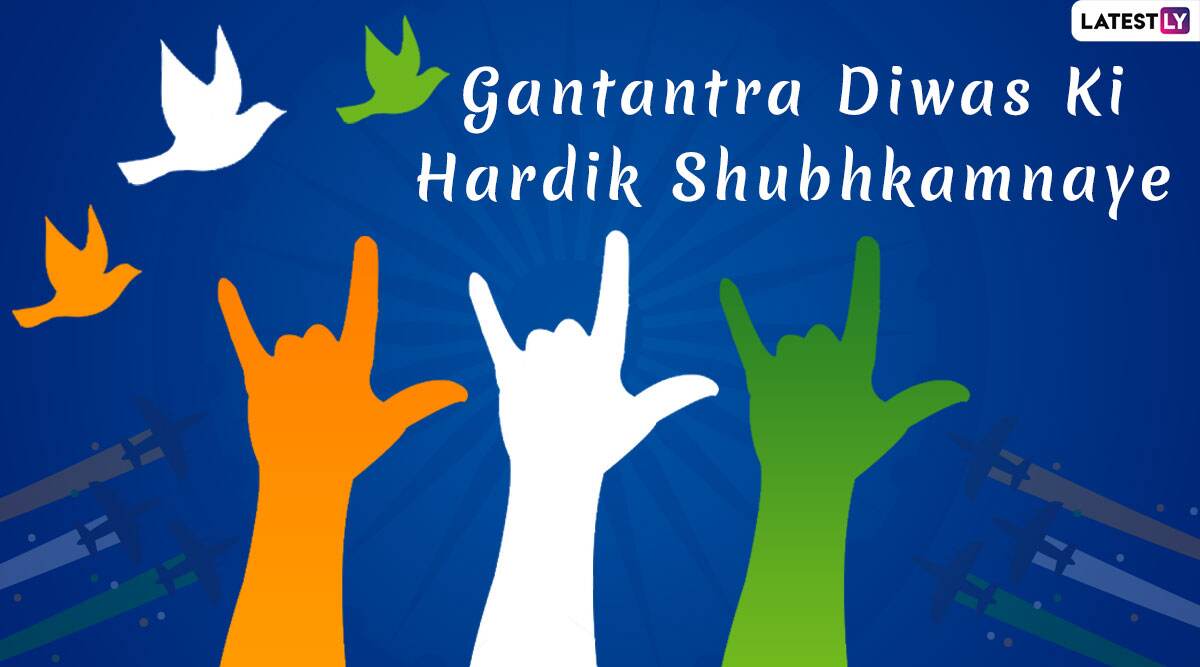 WhatsApp Message Reads: We All Are 71 Years Old Together, the Youth and the Elders. And the Power of Unity Is That We Are Celebrating the 71st Year of Republic Day Together. Wish You a Very Happy Republic Day!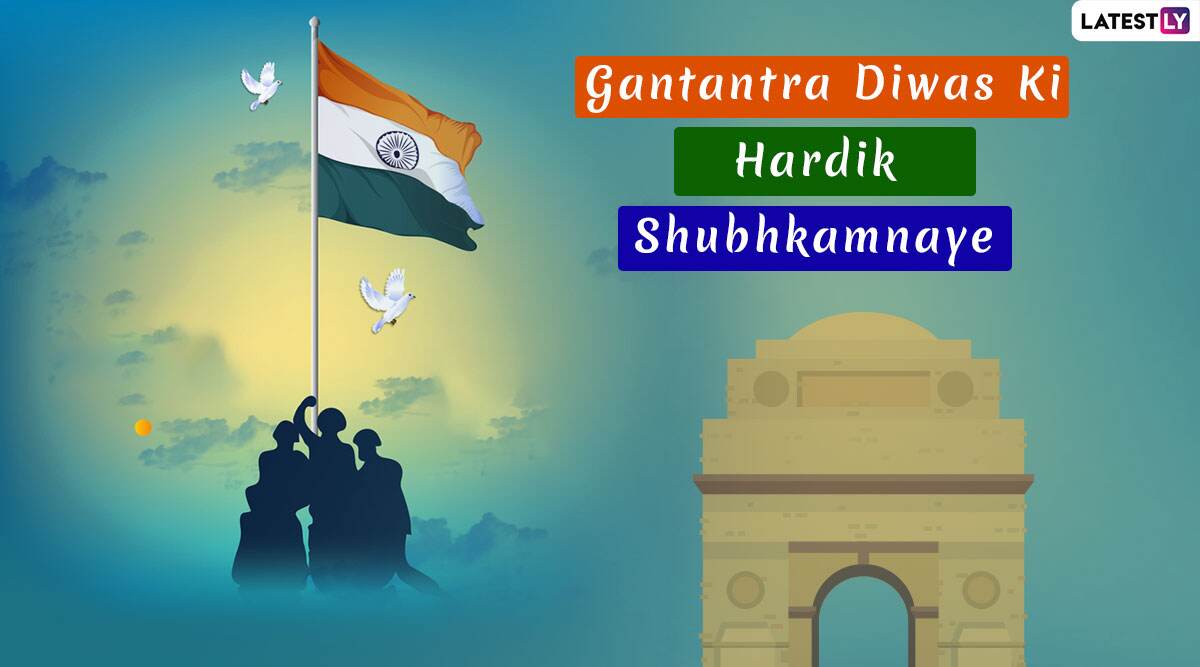 WhatsApp Message Reads: Be the Change You Wish to See in This World. Be a Leader. Make the Difference. Wishing You a Very Happy Republic Day 2020!
Happy Republic Day 2020 Wishes & Greetings: WhatsApp Messages, Quotes & Images To Send On January 26
How to Download Republic Day 2020 WhatsApp Stickers Online?
You can download Republic Day 2020 stickers for WhatsApp online from the Play Store app. There are numerous options for Republic Day greetings, Republic Day messages, Republic Day wishes, Republic Day images, Republic Day quotes, Republic Day photos, Republic Day status, Republic Day WhatsApp status, Republic Day wishes in Hindi, Republic Day GIF messages and more. Here is the link to download them, all for free. We wish everyone a very Happy Republic Day 2020.