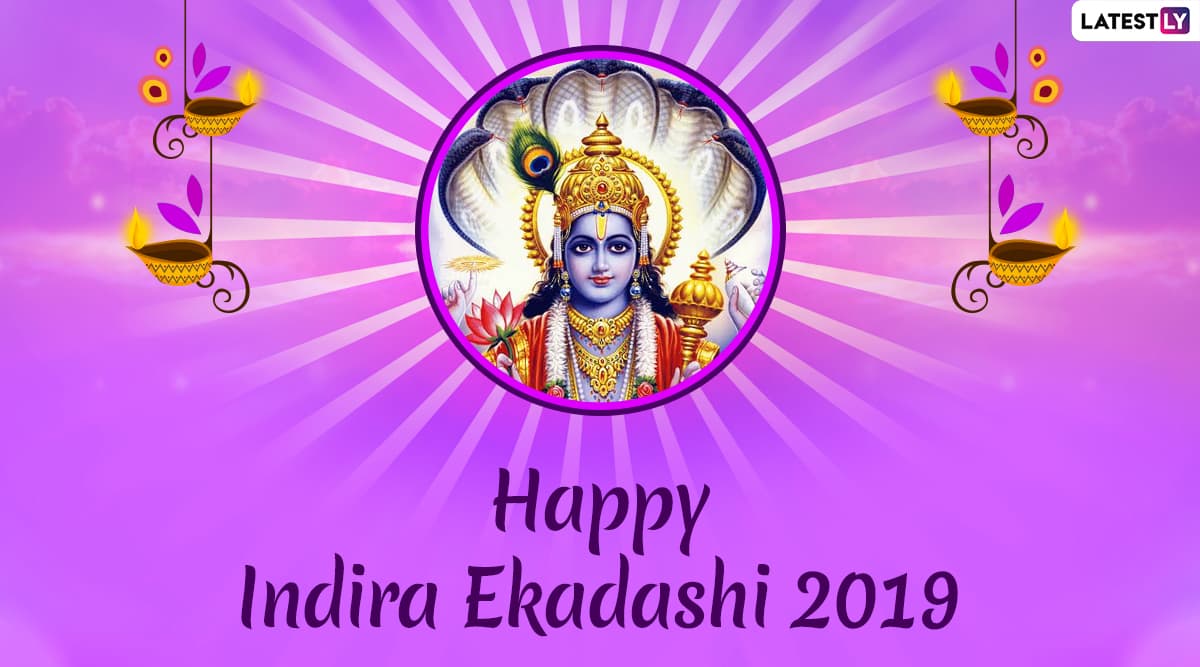 Indira Ekadashi is one of the auspicious observance in the Hindu calendar, dedicated to Lord Vishnu. It is commemorated with fasting, Ekadashi Puja and other rituals. Indira Ekadashi is marked on the eleventh day of the Krishna Paksha during the month of 'Ashwin'. The dates may vary and this year, Ekadashi is observed on September 25. Ekadashi commemoration revolves around the reverence of Lord Vishnu, and Indira Ekadashi falls during Pitru Paksha, the fortnight dedicated to our ancestors. It is also called as Ekadashi Shradh. In addition to all the rituals, people also send Ekadashi wishes and messages, Ekadashi WhatsApp Stickers and Facebook Status pictures to share the blessings of Lord Vishnu and pay homage to the ancestors.
Celebrated on the eleventh lunar day (tithi) of each of the two lunar phases which occur in a Hindu calendar month, Ekadashi is considered to be one of the most auspicious days in the Hindu Calendar. It is especially celebrated with great fervour and enthusiasm by devotees of Lord Vishnu. Keeping Ekadashi fasts has been seen as customary, with the Nirjal or waterless fast being considered the most beneficial. Fasting during Indira Ekadashi is believed to provide salvation to our forefathers, who have passed on. While fasting without consuming even a drop of water is extremely challenging, most devotees choose to fast by refraining from consuming any solid food through the day. They observe fast by depending only on liquids and water. Indira Ekadashi Vrat 2019 Date: Tithi, Parana Time, Ekadashi Vrat Katha and Puja Vidhi to Worship Lord Vishnu.
The Ekadashi fast begins at sunrise and extends up to the sunrise on the next day (Dwadashi). Devotees who observe this fast seek forgiveness for any wrong deeds in the past and some Vishnu Bhakts also seek his blessings and love by keeping the Ekadashi fast. As we commemorate this important day by remembering Lord Vishnu and our ancestors, here are a few Ekadashi wishes and messages to share with your friends and family.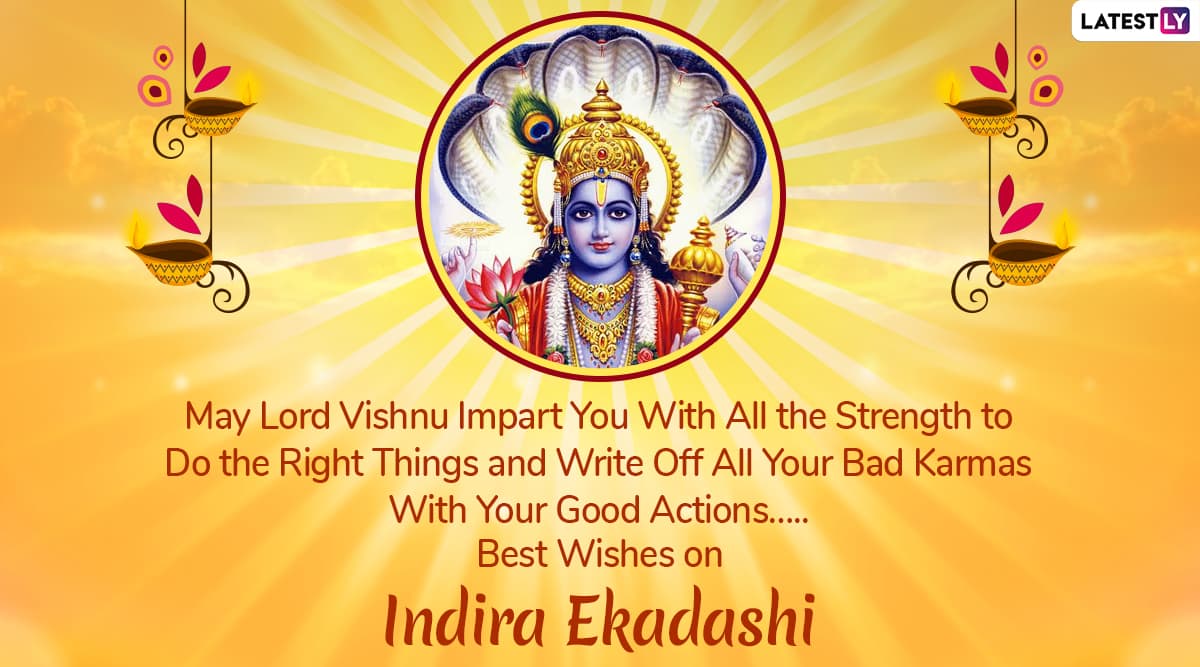 WhatsApp Message Reads: May Lord Vishnu Impart You With All the Strength to Do the Right Things and Write Off All Your Bad Karmas With Your Good Actions….. Best Wishes on Indira Ekadashi.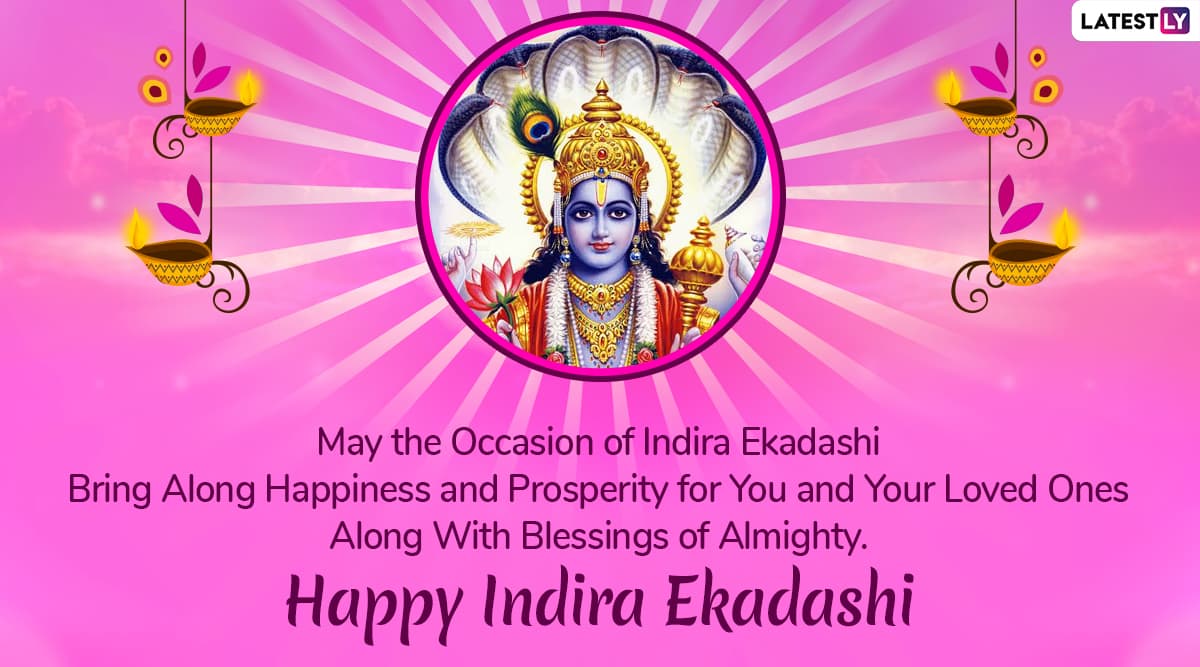 WhatsApp Message Reads: May the Occasion of Indira Ekadashi Bring Along Happiness and Prosperity for You and Your Loved Ones Along With Blessings of Almighty.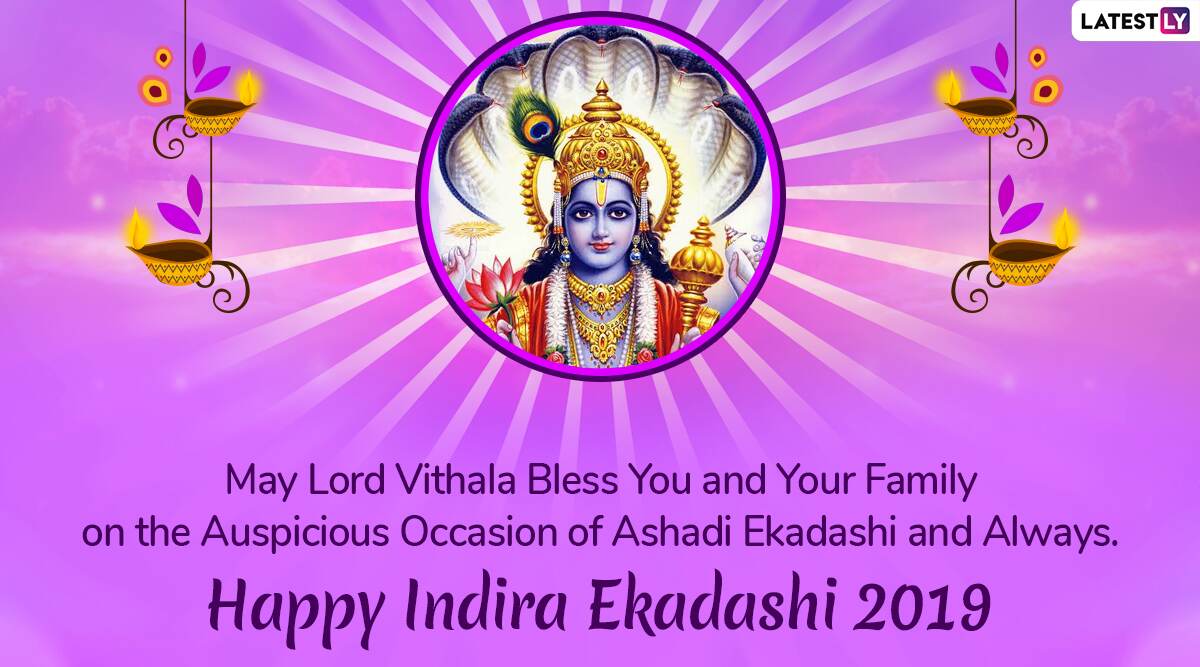 WhatsApp Message Reads: May Lord Vithala Bless You and Your Family on the Auspicious Occasion of Ashadi Ekadashi and Always. Happy Indira Ekadashi 2019.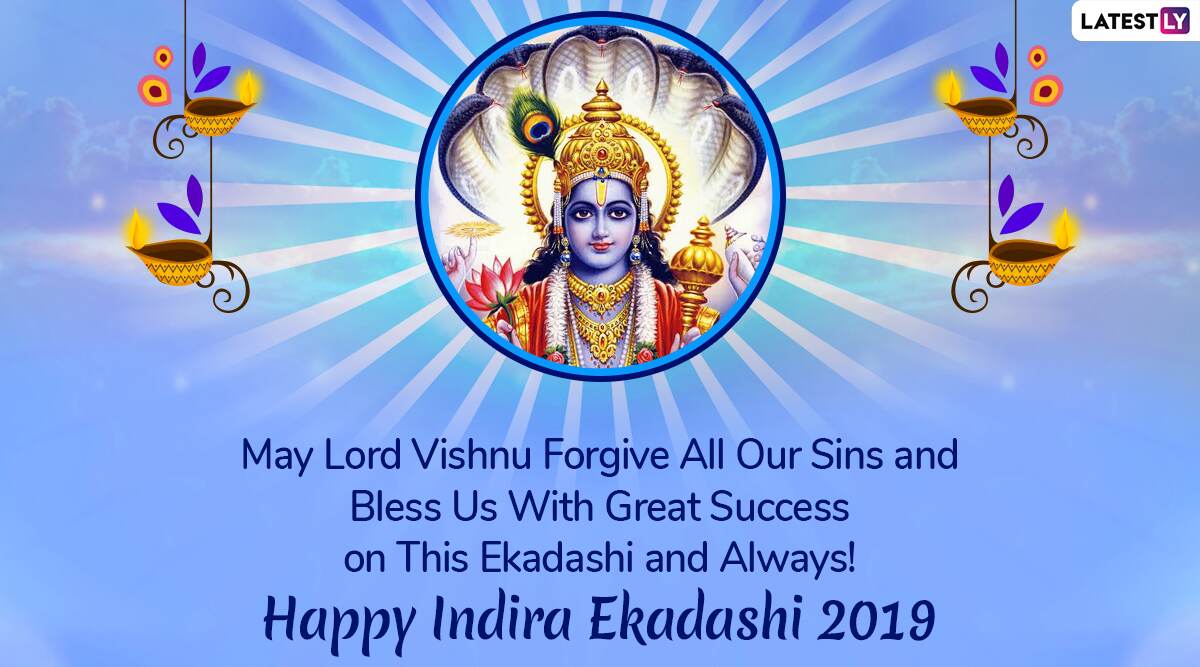 WhatsApp Message Reads: May Lord Vishnu Forgive All Our Sins and Bless Us With Great Success on This Ekadashi and Always!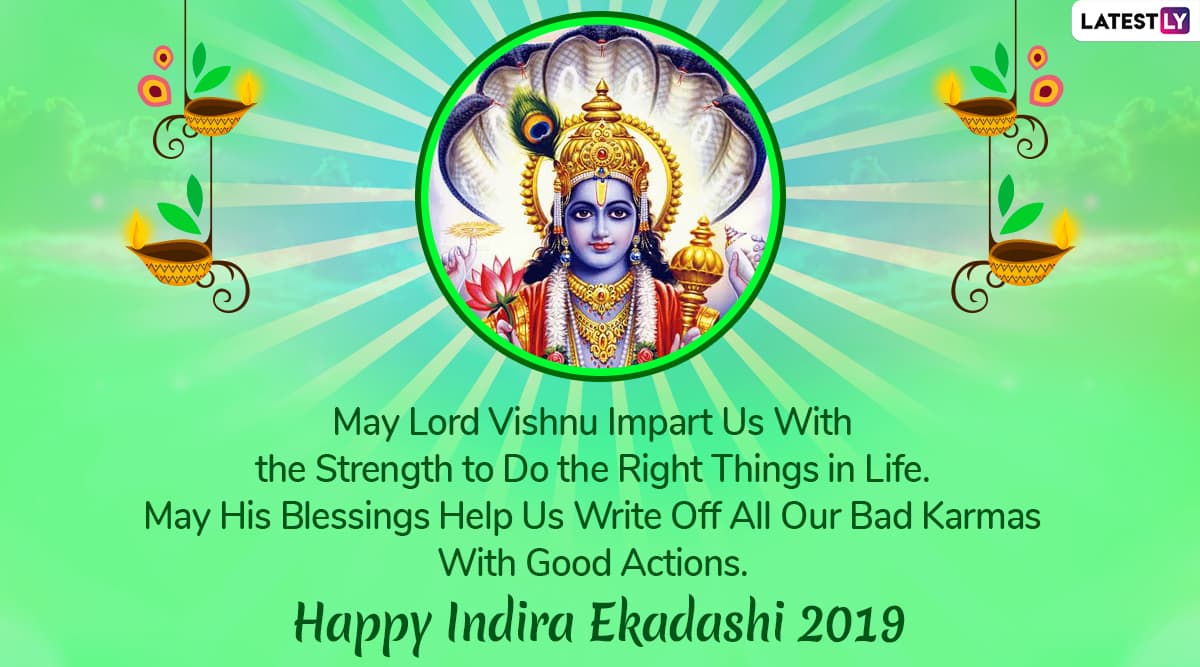 WhatsApp Message Reads: May Lord Vishnu Impart Us With the Strength to Do the Right Things in Life. May His Blessings Help Us Write Off All Our Bad Karmas With Good Actions.
WhatsApp Message Reads: I Wish That on This Pious Day, Lord Vishnu Accepts Your Prayers and Helps You Wash Away All Your Sins…. Wishing You a Very Happy Indira Ekadashi.
How to Download Ekadashi WhatsApp Stickers?
You can find lovely Ekadashi WhatsApp Stickers on Play Store. Simply search with keywords like Ekadashi, Vishnu Bhagwan, Indira Ekadashi and more. Apart from WhatsApp Stickers and wishes, you will come across numerous apps providing Ekadashi reminder, Ekadashi Vrat Katha, and more. Click here to download it all.
The Ekadashi vrat is believed to bless people with prosperity and is considered to be a good omen. People who observe this stringent fast often stay away through the night praying to Lord Vishnu, singing or listening to devotional songs. They also chant mantras like "Om Namo Bhagavate Vasudevaya" or "Hare Krishna Hare Krishna Krishna Krishna Hare Hare, Hare Rama Hare Rama Rama Rama Hare Hare". Here's hoping that all your prayers are answered this Indira Ekadashi.