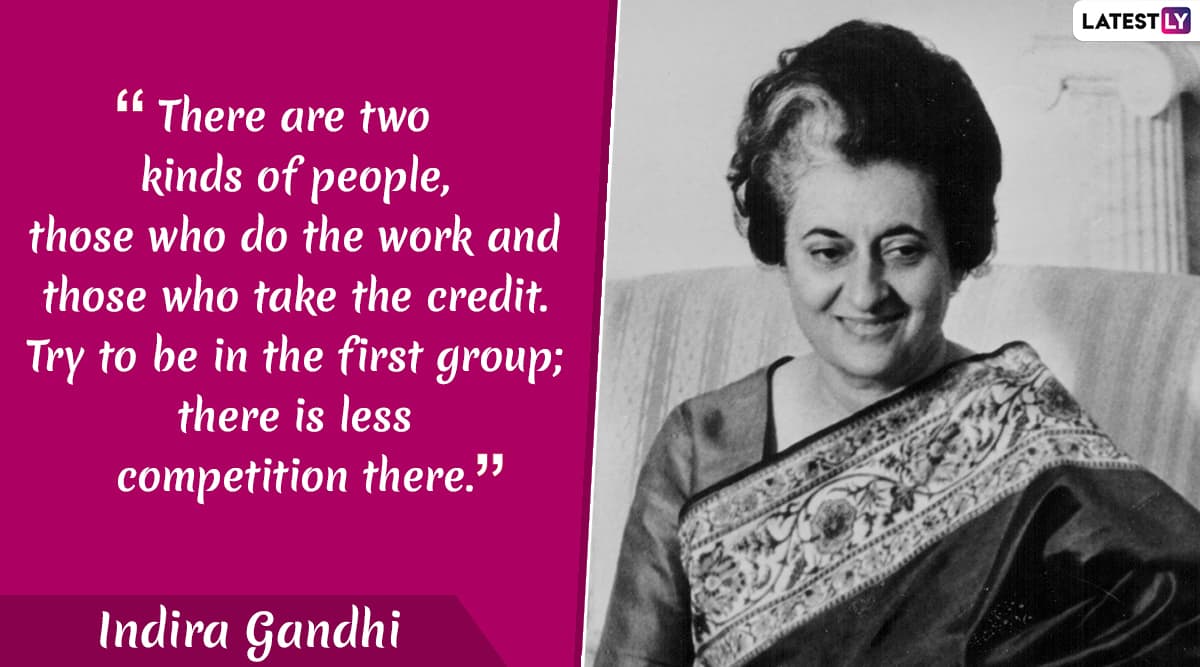 New Delhi, November 19: Indira Gandhi, considered one of India's strongest Prime Ministers was born on this day in 1917. Daughter of India's first Prime Minister, Jawaharlal Nehru, Indira Gandhi also became the second longest serving Prime Minister as she had a total of three terms as the Prime Minister of India. It was under her tenure that India was instrumental in helping carve out Bangladesh from Pakistan. On her 102nd birth anniversary, we bring to you some powerful quotes by the political leader known as the "Iron Lady" of India. Indira Gandhi 102nd Birth Anniversary: Lesser Known Facts About The 'Iron Lady' of India.
Indira Gandhi served as Prime Minister from January 1966 to March 1977 and again from January 1980 until her assassination in October 1984. While Indira Gandhi was not the automatic choice of the whole Congress party for PM's post after Lal Bahadur Shastri's sudden demise, she went on to become the second-longest serving Prime Minister of the country. Indira Gandhi's son Rajiv Gandhi also went on to become the Prime Minister of India and her daughter-in-law, Sonia Gandhi, is the national president and current UPA chairperson.
Indira Gandhi is also known for her quotes and speeches as they reflected her love for the nation and the people.
9 Powerful Quotes by Indira Gandhi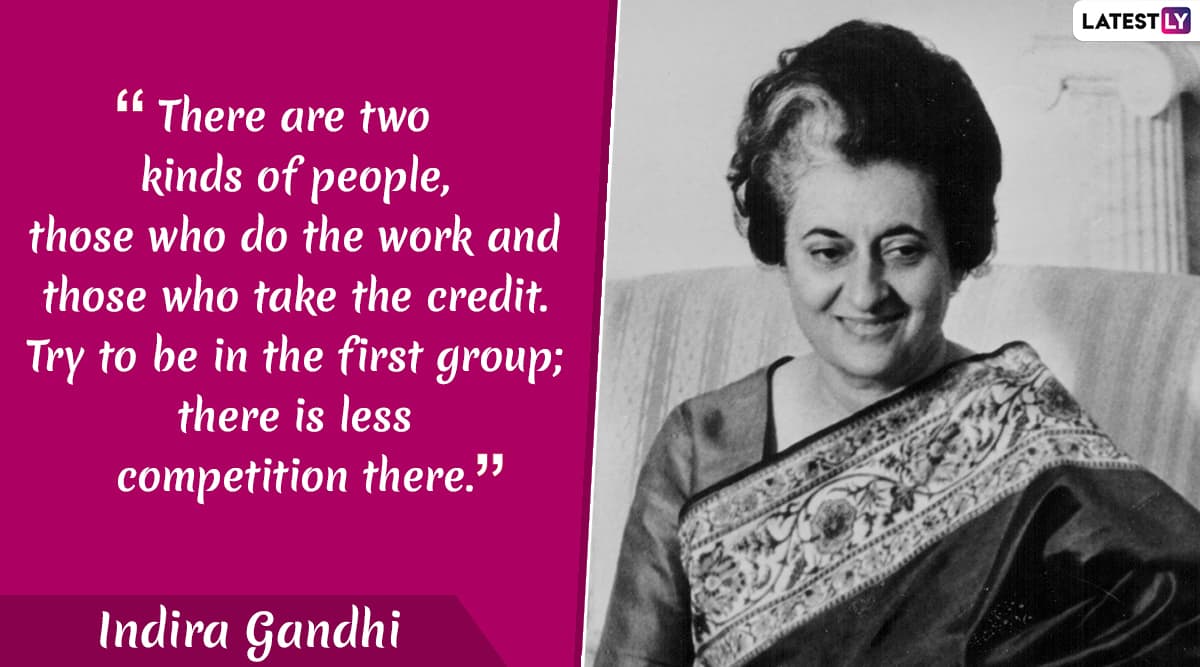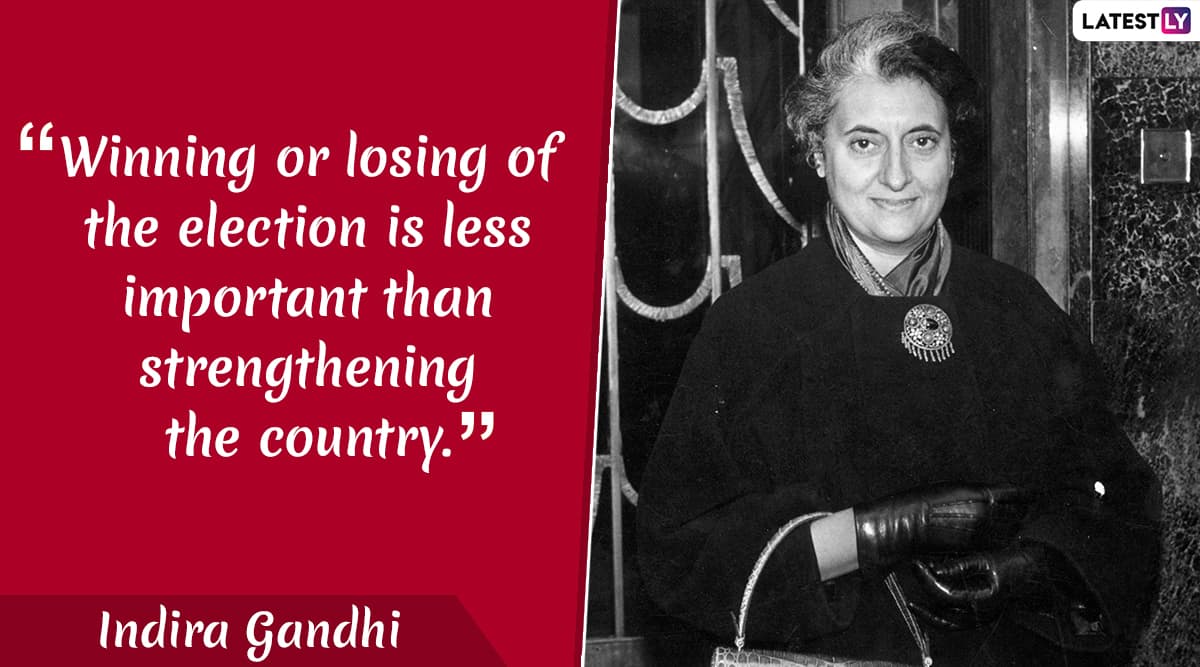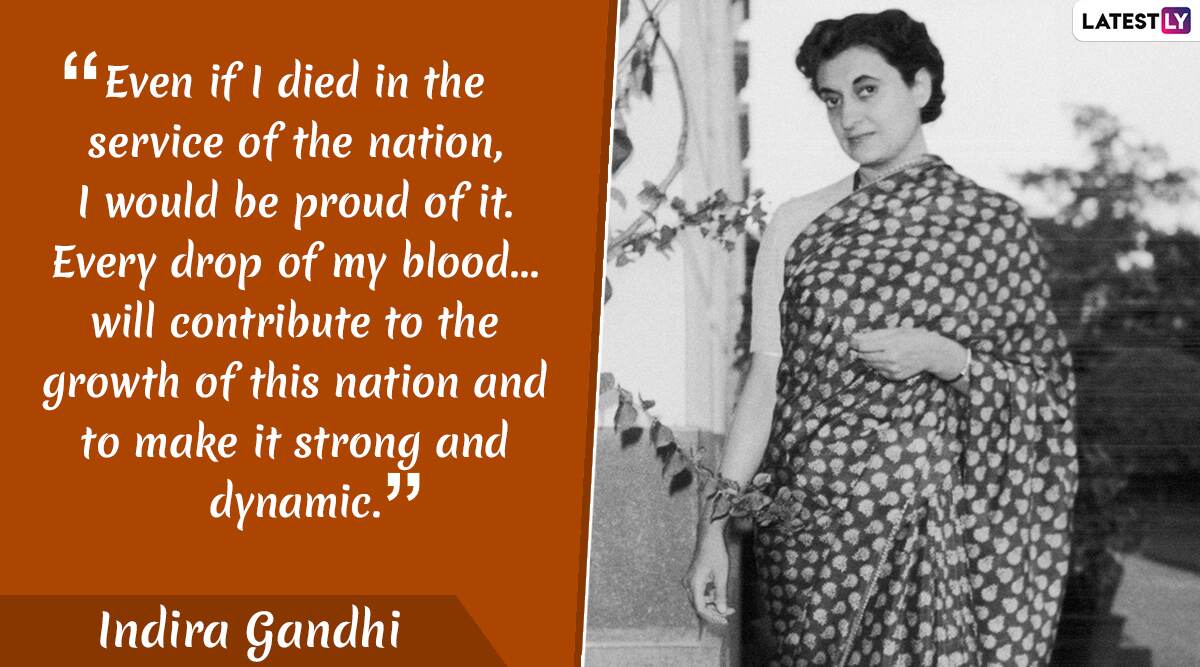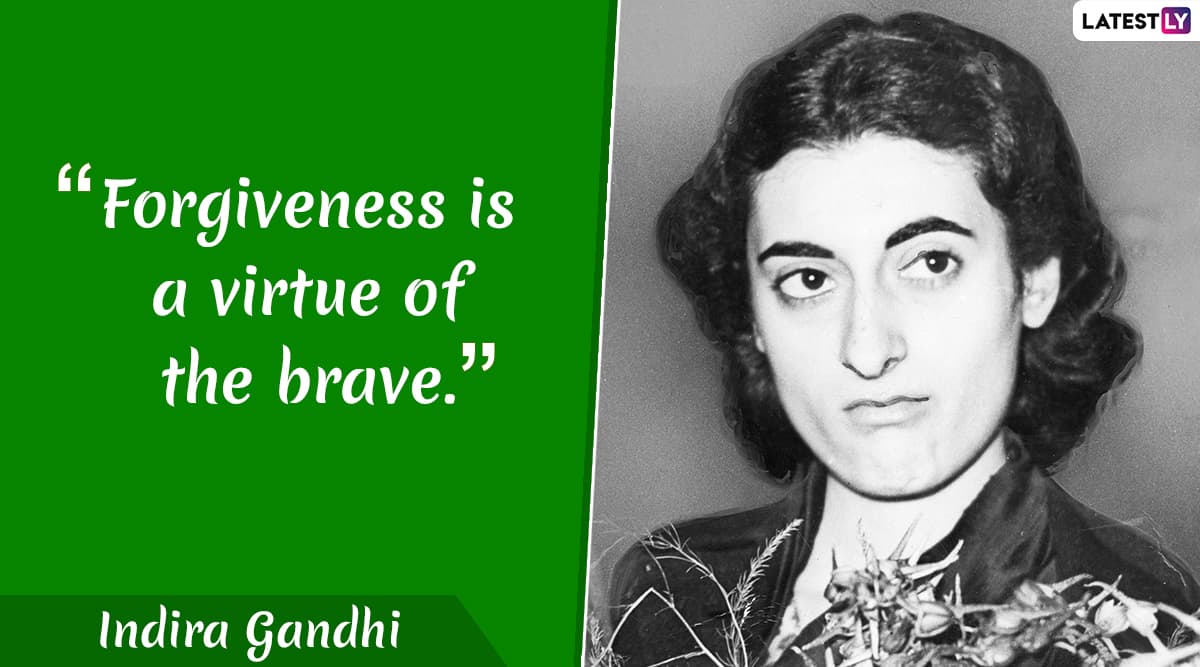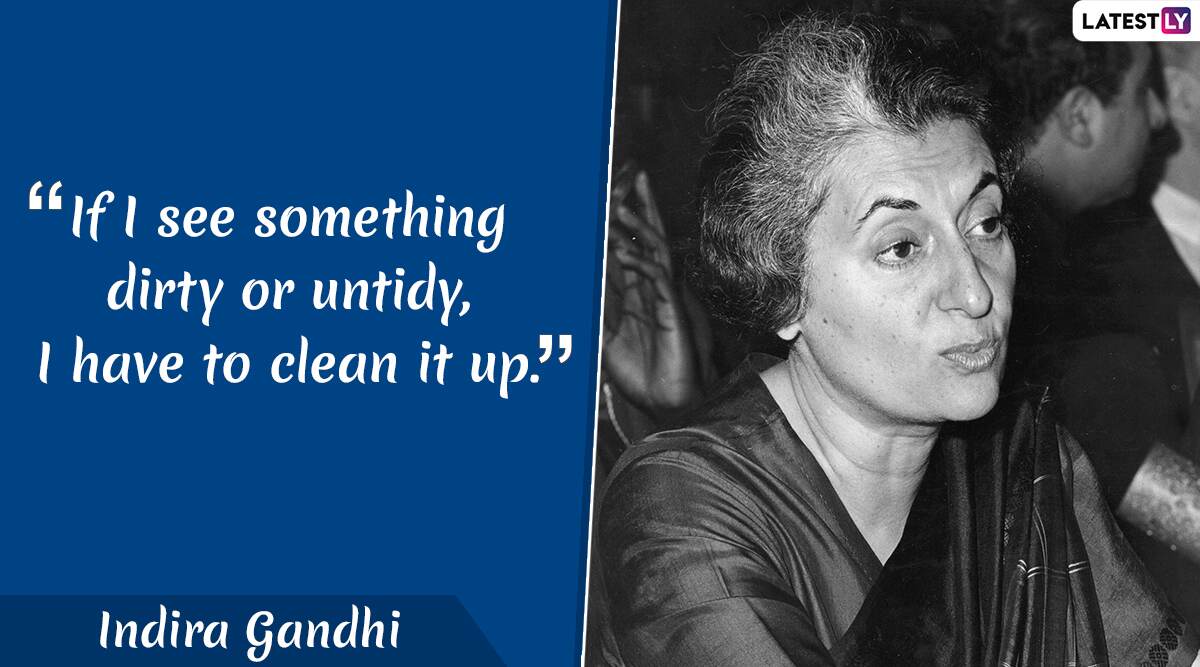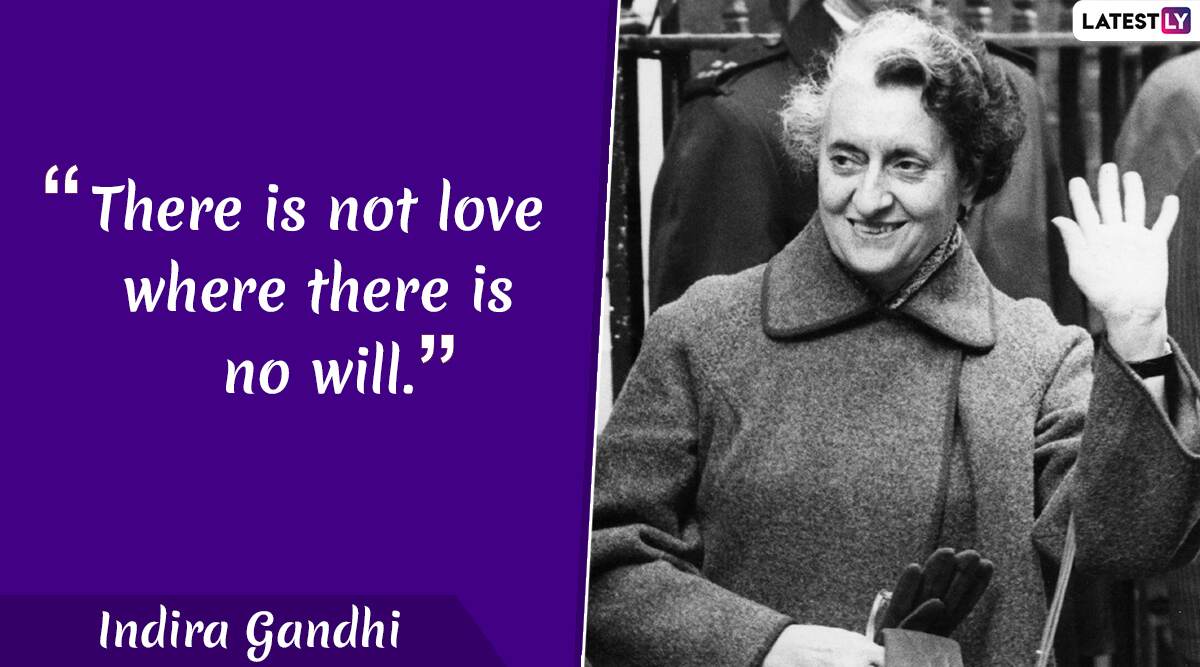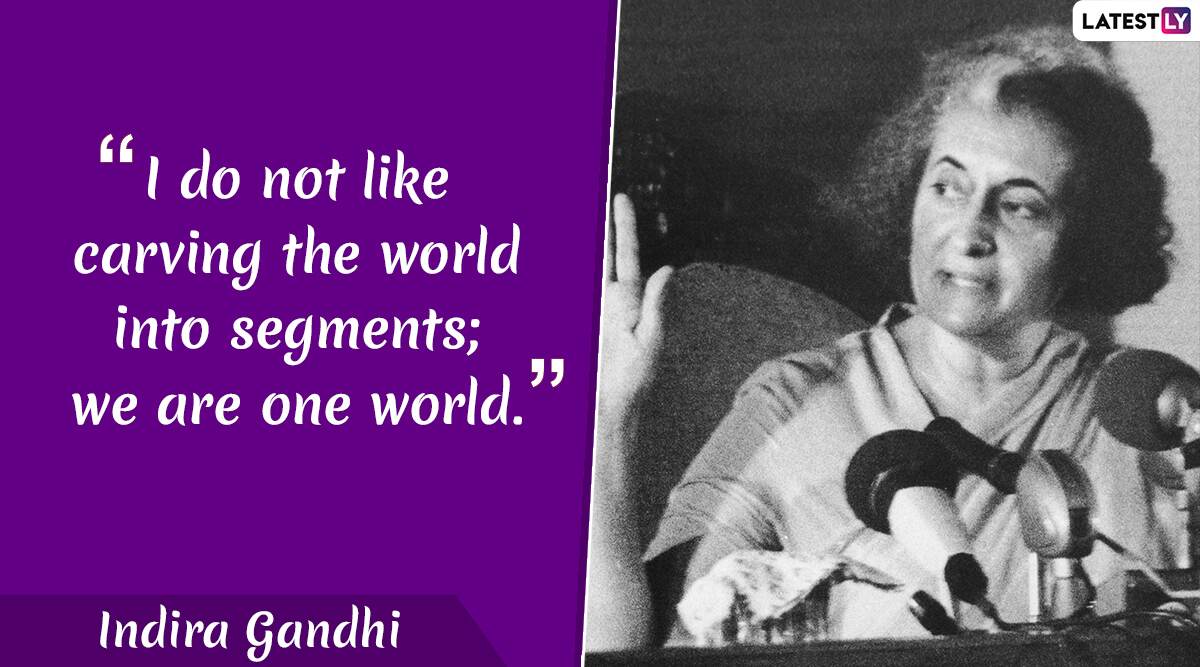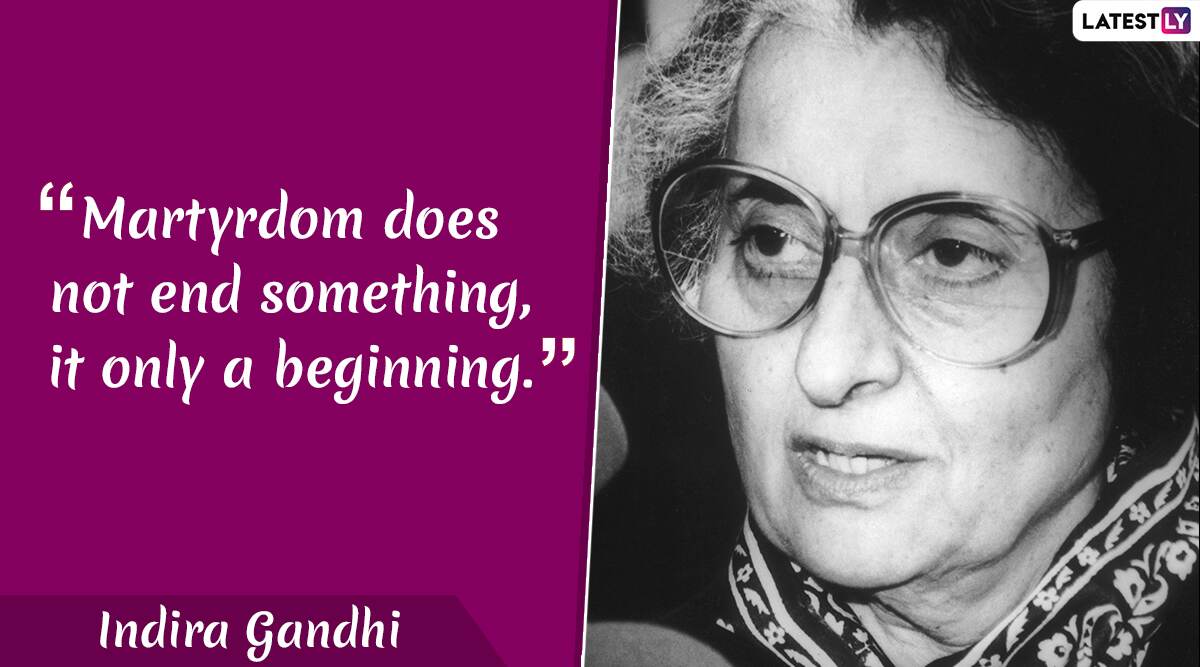 Indira Gandhi, India's first and only woman Prime Minister, was assassinated on October 31 in 1984 by her Sikh bodyguards in retaliation of the Operation Bluestar - the army operation to flush out separatist Khalistani militants from the Golden Temple, in Amritsar, Punjab. However, Indira Gandhi's contested legacy continues to hover large over Indians due to her three main decisions of helping Bangladesh separate from Pakistan, nationalising major banks and the controversial Emergency she imposed.