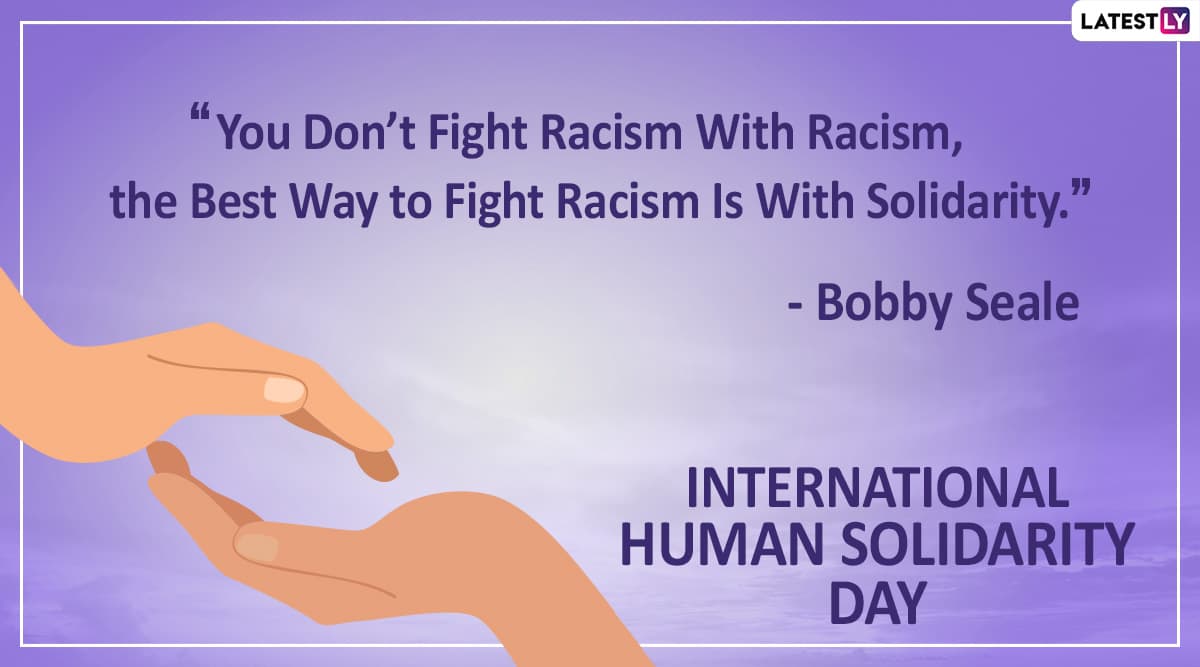 International Human Solidarity Day is an annual celebration of unity in diversity, pushed by the United Nations. This commemoration is observed on December 20 every year, and International Human Solidarity Day celebrations serve as a reminder of the importance of solidarity to end issues such as poverty, discrimination, etc. This commemoration also serves as a reminder to governments on all the solidarity agreements and pacts they make. Activists and advocates of human rights also take on this opportunity to share quotes on solidarity, raise awareness on the need for this emotion in the current day and age and also highlight the far-standing effects of standing up in solidarity.
On International Human Solidarity Day, there are various debates, discussions and solutions to promote solidarity. One crucial topic of discussion on this day has to be the biggest challenge that humanity battles - poverty. New initiatives on poverty eradication are also discussed in the programmes organised by the UN. The topic of solidarity is crucial in international relations, and this is the main reason that the United Nations has been laying increased onus on countries to step up and take solidarity as a crucial issue. As we prepare to celebrate International Human Solidarity Day 2019, here are some quotes on solidarity that highlight the issue through and through.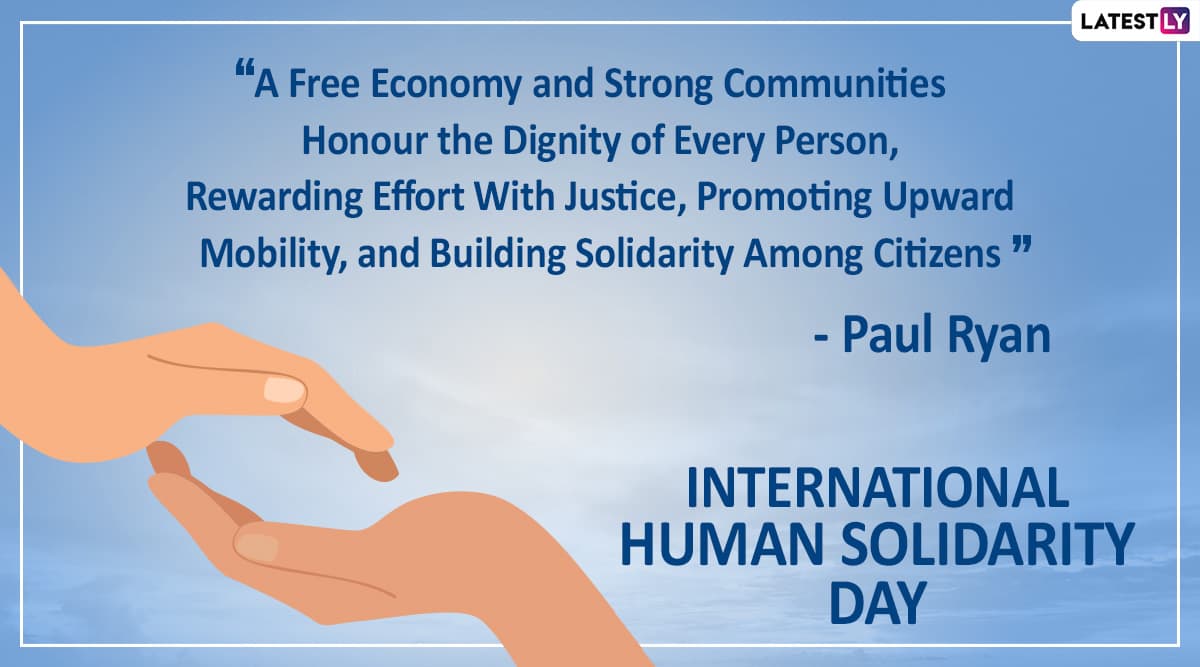 Quote Reads: A Free Economy and Strong Communities Honour the Dignity of Every Person, Rewarding Effort With Justice, Promoting Upward Mobility, and Building Solidarity Among Citizens. – Paul Ryan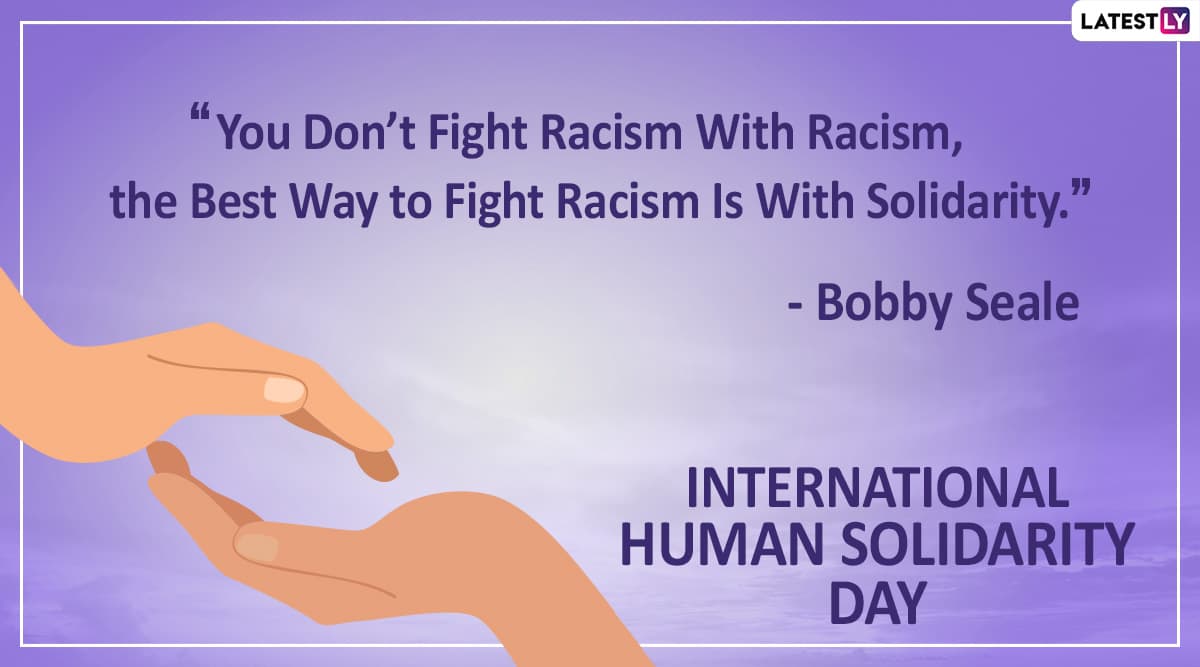 Quote Reads: You Don't Fight Racism With Racism, the Best Way to Fight Racism Is With Solidarity. – Bobby Seale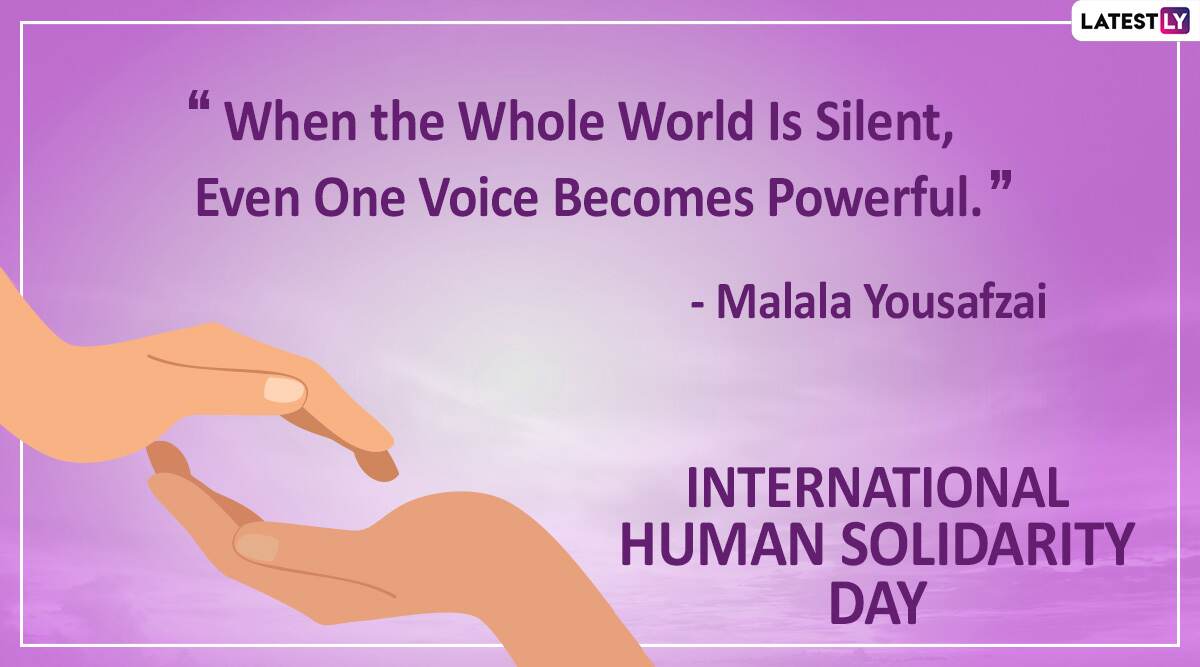 Quote Reads: When The Whole World Is Silent, Even One Voice Becomes Powerful. – Malala Yousafzai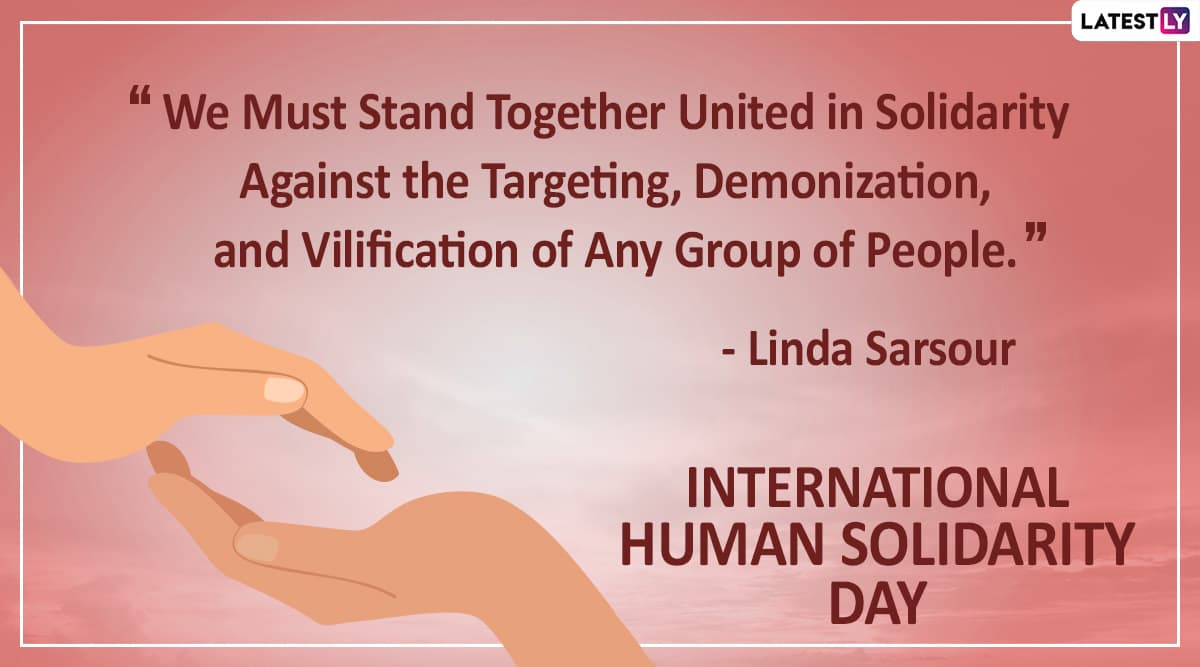 Quote Reads: We Must Stand Together United in Solidarity Against the Targeting, Demonization, and Vilification of Any Group of People. – Linda Sarsour
Quote Reads: Solidarity Is Based on the Principle That We Are Willing to Put Ourselves at Risk to Protect Each Other. – Starhawk
International Human Solidarity Day: Know The History And Significance Of This Day
International Solidarity has been a fundamental issue that affects the world as a whole move forward. Since its first celebration in 2005, the UN General Assembly has taken efforts to raise funds for the needy through the World Solidarity Fund to eradicate poverty. There are enough debates on solidarity in today's day and age. Still, whichever side of the argument you may be on, there is no questioning the fact that if the ones with power and ability to reach out, those in need will lead a much better and fulfilling life. We hope that this International Human Solidarity Day this thought and message is brought to the forefront and reaches more people.