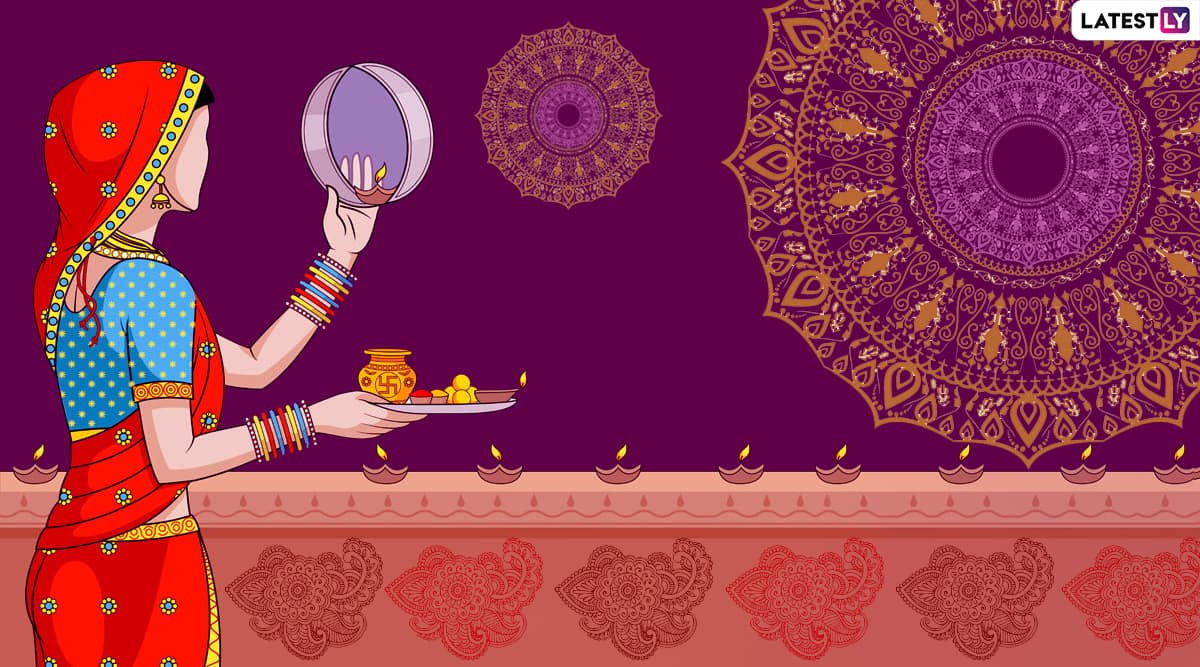 Karwa Chauth or Karva Chauth is a Hindu festival observed by married women for the well being and long life of their husbands. Women observe nirjala fast on Karwa Chauth following the rituals and traditions. They neither drink water nor eat food until spotting the moon in the evening. Wives keep the all-day-long fasts praying for the health of their husbands. Some men also observe the fast along with their wives for their well-being. As per the Hindu calendar, Karwa Chauth falls on the fourth day after the full moon in the month of Kartik. In the Gregorian calendar, this year it falls on October 17, 2019. On Karwa Chauth, people send messages and wishes to greet those celebrating the festival. Husbands and wives exchange Karwa Chauth romantic postcards, Karva Chauth Vrat GIF Images, WhatsApp Stickers as an expression of their love. As the festival approaches, beautiful Karwa Chauth greeting cards have started flooding the markets. Karwa Chauth 2019 Dos and Don'ts: Here's How to Correctly Observe Karva Chauth Vrat For Women Celebrating The Festival For The First Time.
Karwa Chauth is widely celebrated in northern states of India. States like Rajasthan, Punjab, western Uttar Pradesh, Uttarakhand, Haryana, Chattisgarh, Madhya Pradesh, Gujarat, Jammu and Kashmir and Himachal Pradesh witness large scale celebrations. Generally, husbands gift their wives with As the festival approaches, we bring to you a collection of beautiful Karwa Chauth which you can download free and gift your significant other. While you can express the love for your wife through words, showering her with presents would make her feel special. Similarly, wives can also use these Karwa Chauth greeting cards to gift their husbands. Karwa Chauth 2019: Is It OK to Fast? From Diabetics to Women on Periods, 6 People Who Shouldn't Observe the Vrat.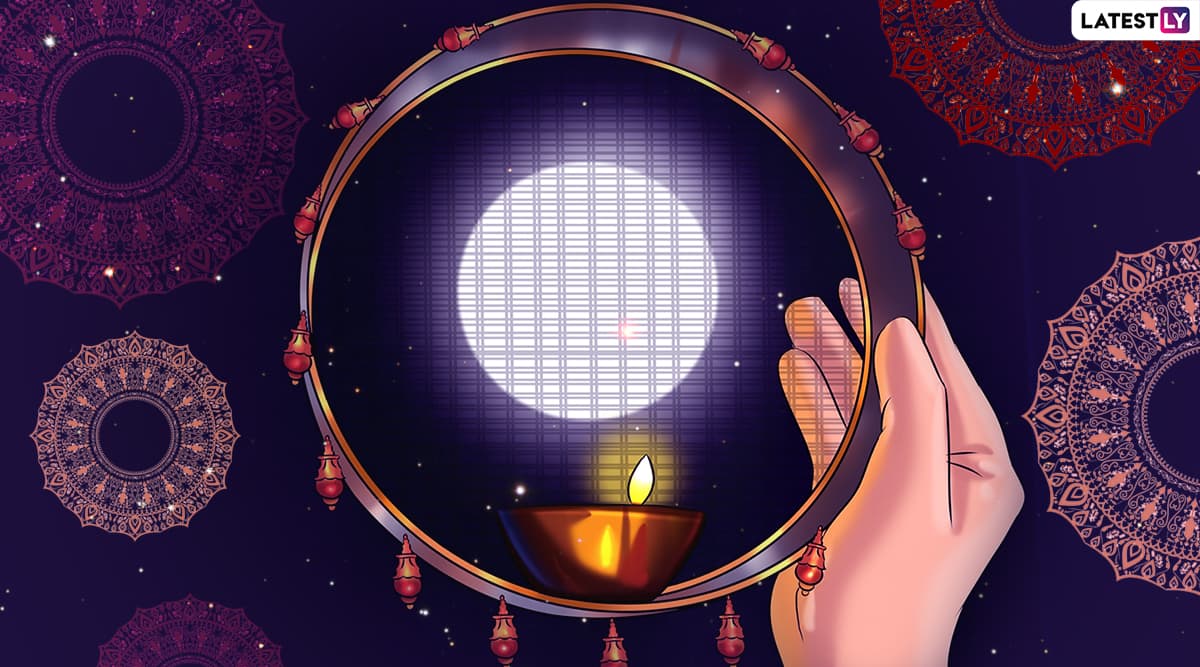 Karwa Chauth WhatsApp Message: May your life be filled with love and happiness. May the bond become stronger. Wishing you a very Happy Karwa Chauth.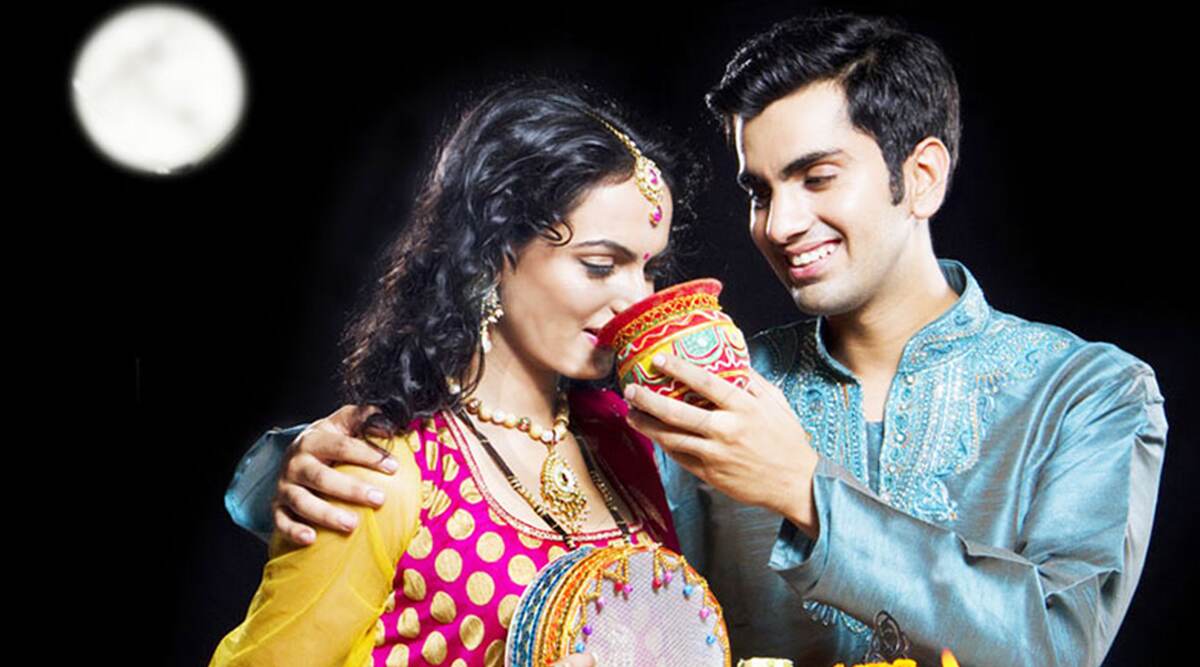 Karwa Chauth WhatsApp Message: Love laughter and good luck too! May this Karwa Chauth be super special for you.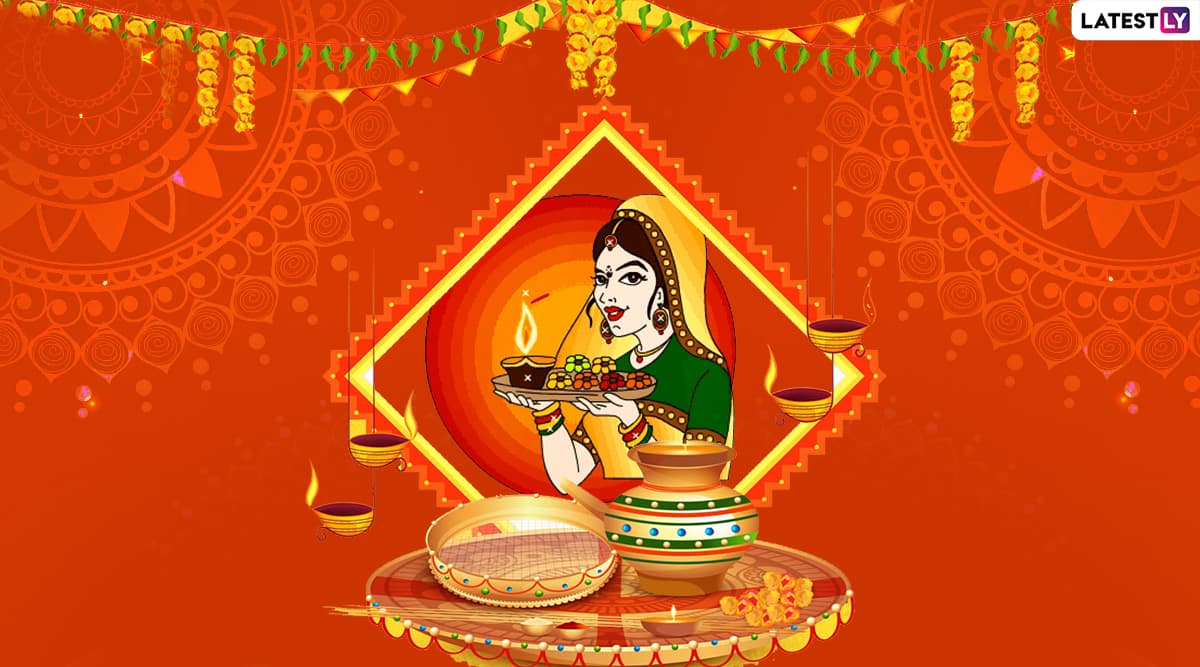 Karwa Chauth WhatsApp Message: On this day, as the bond of marriage is being celebrated, wishing you a life of love and togetherness. Happy Karwa Chauth!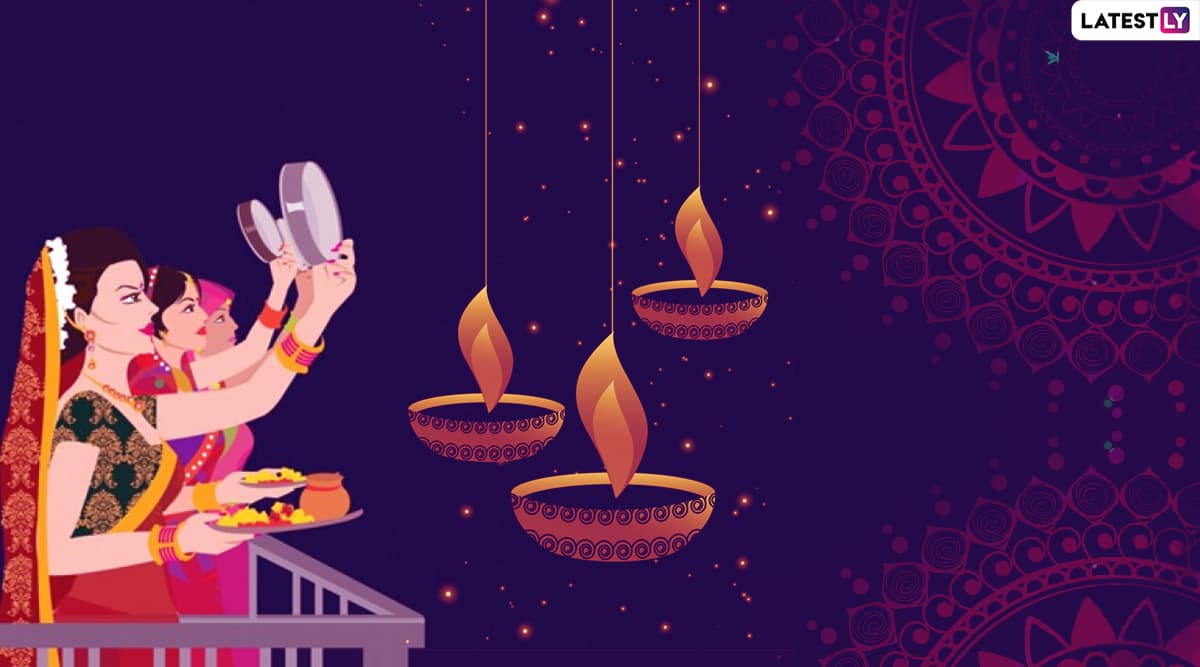 Karwa Chauth WhatsApp Message: May God bless your married life with loads of happiness, goodwill and prosperity.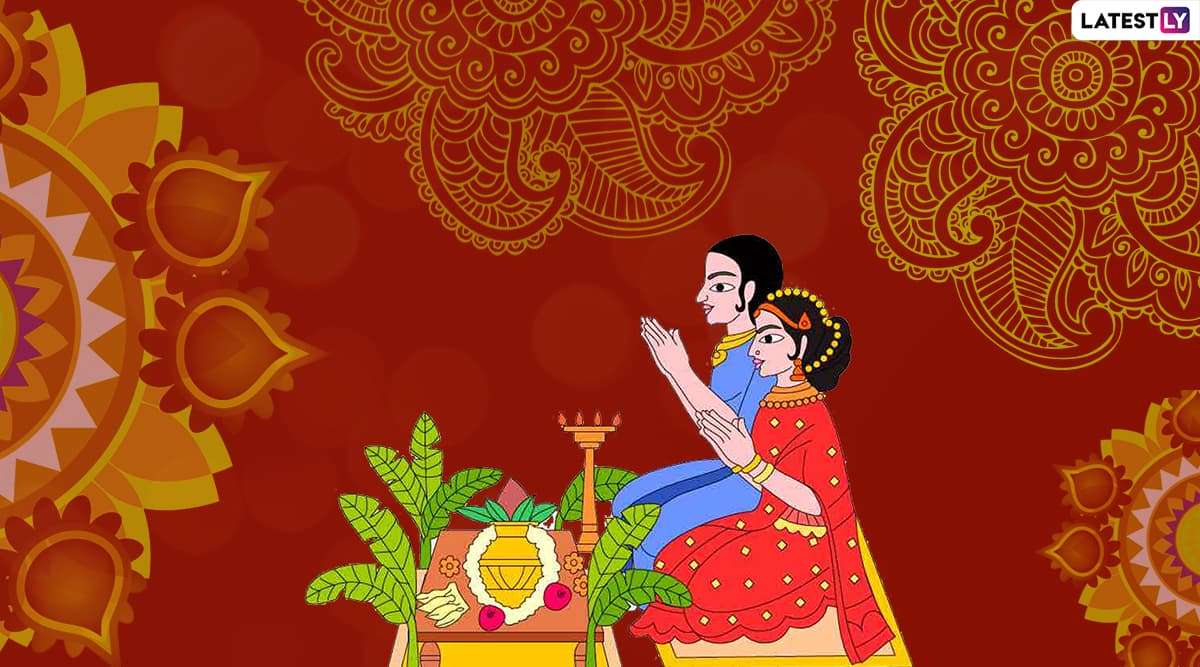 Karwa Chauth WhatsApp Message: May your dreams blossom and make you happy in many ways. Have a wonderful Karva Chauth!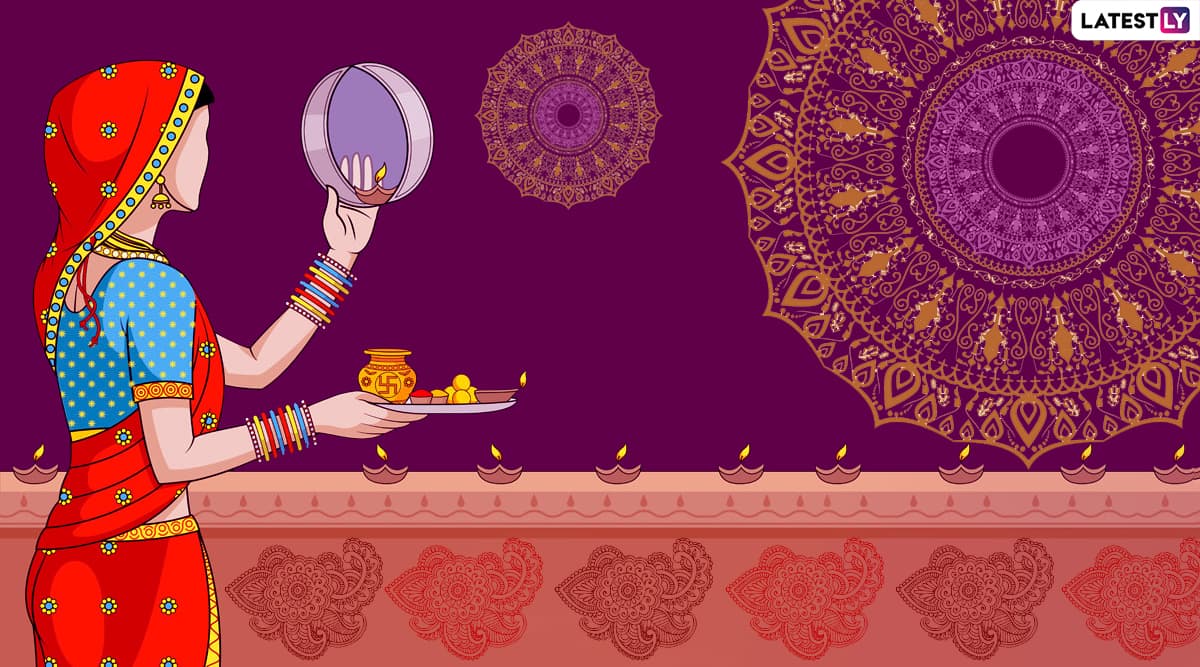 Karwa Chauth WhatsApp Message: Spark your married life this Karwa Chauth with exotic flowers, gifts and pleasantries. Happy Karva Chauth!
Karwa Chauth WhatsApp Stickers
With WhatsApp being a widely used instant messaging app, people often use the platform to send greetings and wishes on festivals. You can download Karwa Chauth WhatsApp Stickers for free from PlayStore.
Women looking for prospective grooms also observe the fast. Women wake up early on Karwa Chauth and perform religious prayers and rituals. They dress in green coloured traditional attires, mostly in sarees or salwar and suits on the observance. They adorn themselves in beautiful jewellery and apply mehendi (henna) on their palms as it signifies good luck. Women break the fast in the evening after spotting the moon. Various dishes are prepared as they break the fast and dine with their family. We wish everyone celebrating Happy Karwa Chauth!