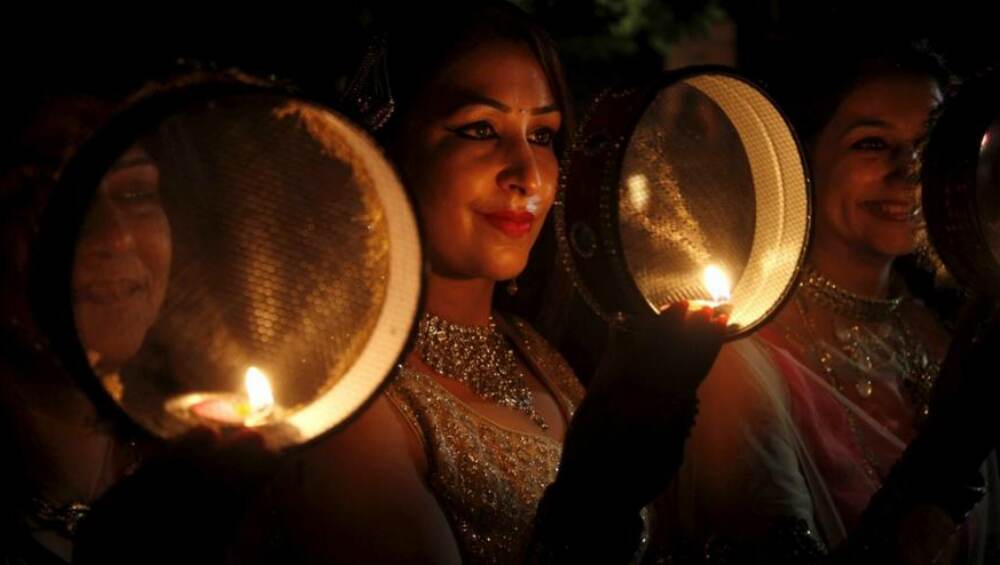 An important festive day of Karwa Chauth is soon approaching. The auspicious day on which wives keep a strict fast and pray for the long life of their husbands will be observed on October 17 this day. It is celebrated especially by women in the Northern part of India. Women keep a nirjala fast which means without any consumption of food or water on an entire day. Observing this fast is also said to strengthen a bond between husband and wife. Most women look forward to this day of the year and doing this fast correctly is very important. There are a certain set of rules and rituals, more like dos and don'ts that need to be followed. If you are new to the tradition or are not completely aware of them, we have made a list below. Karwa Chauth 2019 Date and Puja Timings: Karva Chauth Significance, Puja Vidhi And Celebrations Related to Hindu Festival For Married Women.
Karva Chauth may be specifically followed by married women but even unmarried women do observe a fast to pray for a good husband. Women dress up in good outfits, apply mehendi, deck up for the festive occasions. Karva Chauth messages and greetings are also exchanged with their friends and family. But carrying out the fast in the correct manner is important. So ahead of Karva Chauth 2019, we give you a list of dos and don'ts of fasts.
Karwa Chauth Dos
Get up early, take bath and be prepared to fast for the day.

Talk politely to everyone, especially your family members.

Wear bright coloured outfits on this day. It is advised to wear red clothes and it is the colour of suhaag or being married.

Apply mehndi and have pleasant thoughts throughout the day.

Do not drink throughout the day.

Break the fast only after looking at the moon through the seive.

Check the moon rise timings a night before so you know the time around which you will be able to break your fast.
Karwa Chauth Don'ts
Do not use scissors or needles. Use of pointed objects on the day of the festival is inauspicious.

If you think you'll have an argument with someone, avoid it. Do not speak rudely especially with your mother-in-law. Karwa Chauth 2019: Is It OK to Fast? From Diabetics to Women on Periods, 6 People Who Shouldn't Observe the Vrat.

Do not give anything in the colour of white. Anything that resembles the moon should not be given. So avoid offering rice, milk, curd or white coloured items to anyone.

Do not wear dark coloured clothes like the shades of blacks or brown.

It is also said to not look in the mirror after getting up in the morning. Most women do have a habit of looking in the mirror. But on this festive day, they should refrain from it.
These are some of the dos and don'ts that are mentioned in the Karva Chauth Vrat Katha. If you are a first-timer at keeping this Vrat then be extra prepared for all the traditional rituals. If you have been following it for years, you'd already know most of these. We wish you and your spouse a very Happy Karwa Chauth 2019!