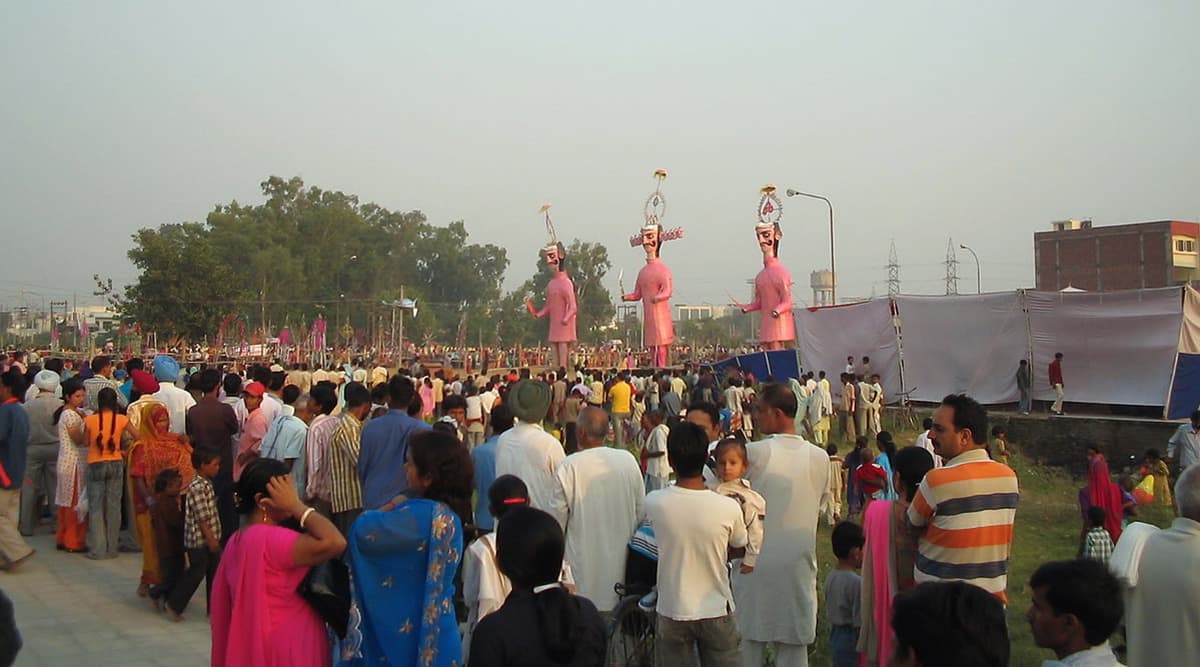 Kullu celebrates the festival of Dussehra with unique enthusiasm. Kullu Dussehra is the renowned International Mega Dussehra festival. It is celebrated in the month of October in Himachal Pradesh in northern India. In Kullu, Dussehra starts with a massive mela (carnival) and parade and more than four-five lac people visit the fair from all across the world. Dussehra in Kullu begins on the day of Vijaydashmi and goes on for seven days. Kullu Dussehra Festivities Begin in Himachal Pradesh.
Kullu Dussehra is one of the most popular events of Himachal Pradesh. It signifies the victory of good over evil. The festival began on Tuesday, with traditional zeal at Dhalpur ground. It dates back to the 17th century and celebrated with the same fervour to this date. Navaratri 2018: From Durga Puja to Dussehra, Check How the 9-Day Sharad Navratri Festival is Celebrated in 9 Different Ways in the Country.
Date
Every year, Kullu Dussehra begins on Vijayadashami and lasts for seven days since then. This year, it started on October 8. The date of the festival may vary, but it lasts for seven days every year.
Significance
The festival mainly celebrated the defeat of evil from good. It celebrates the defeat of the demon Ravana and the victory of god Rama. In the 16th century, Raja Jagat Singh in his greed, ordered Durgadatta to hand over his pearls or be hanged. Learning this Durgadatta cursed the Raja "Whenever you eat, your rice will appear as worms, and water will appear as blood". after the dooming of the kingdom, the Raja approached a Brahmin to get rid of the curse. The Brahmin suggested he retrieve the deity of Ragunath from Raam's kingdom. He sent a Brahmin to Ayodhya get diety of Raghunath. When the people found their deity missing, they set out to find it. However, the deity chose its place as Kullu and got heavy as they lifted it to take it back. It was installed in Kullu, and the curse of the Raja was lifted.
Kullu Dussehra is one of the biggest festivals in the country, and millions come together to celebrate.