A lesser-known freedom fighter whose birthday also falls on October 2 is Lal Bahadur Shastri. Shastriji who was the second Prime Minister of India joined the Indian independence movement in the 1920s. Like Mahatma Gandhi, he was also a satyagrahi for a long time. Shashtri joined Indian government under Pundit Jawaharlal Nehru and succeeded him as the PM in 1964. It was Indira Gandhi who asked Shastri to take the Prime Ministerial charge after Nehru's death.
He got the title 'Shastri' while studying at Kashi Vidyapeeth university in 1926 as a mark of scholarly success. He is known as the 'man of peace' for his contributions toward freedom struggle and popularising the slogan 'Jai Jawan Jai Kisan'. Akshay Kumar is Honorary Ambassador for Lal Bahadur Shastri Memorial Foundation
At the age of three, Lal Bahadur was lost in River Ganges while his mother was taking bath. As a child, he would swim twice a day with his book tied on the top of his head as he did not have enough money to go by boat. He also worked as the Minister of police in Uttar Pradesh. Shastri was the first to use water jets instead of a lathi charge. He is known for just taking a spinning wheel and khadi cloth as part of his dowry.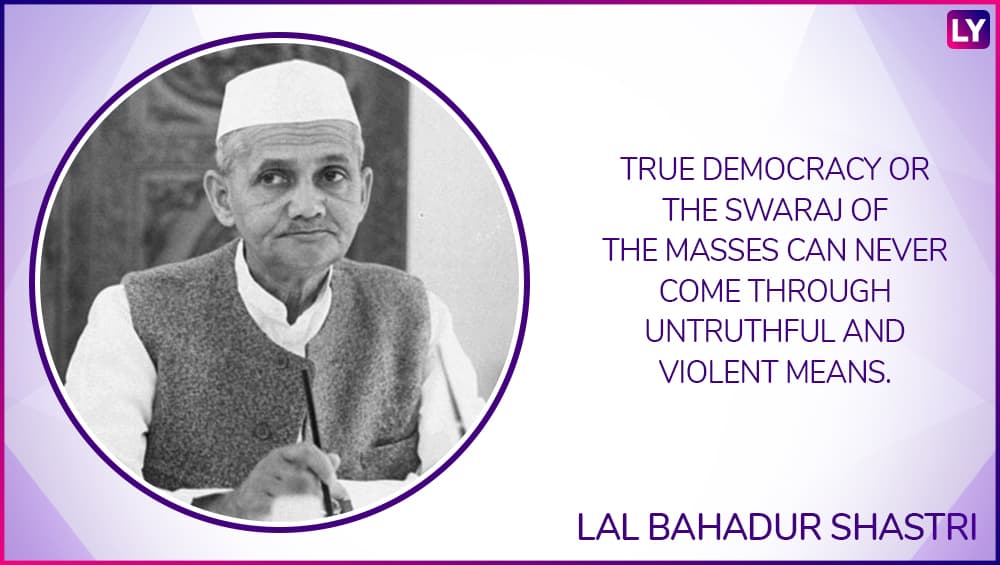 True democracy or the swaraj of the masses can never come through untruthful and violent means.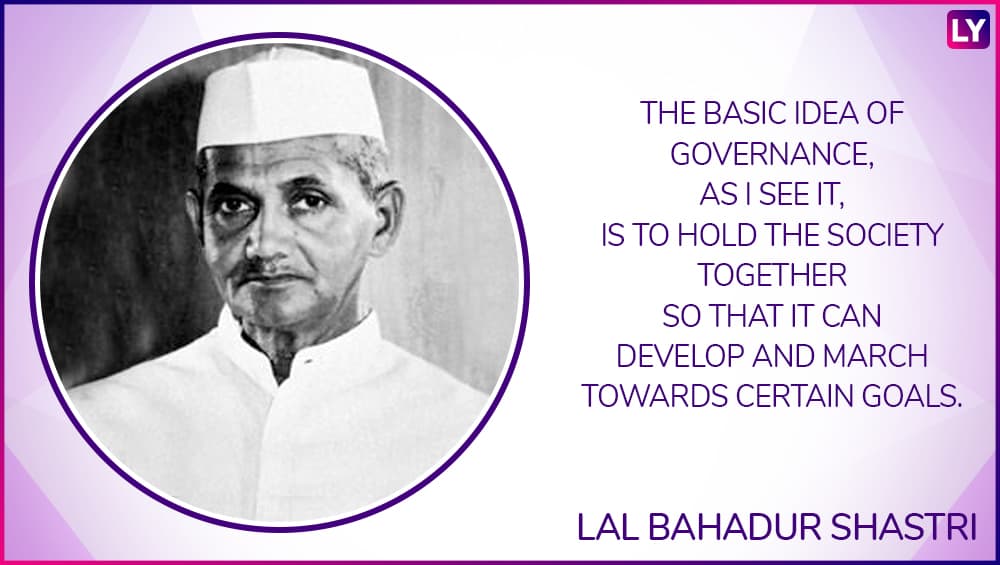 The basic idea of governance, as I see it, is to hold the society together so that it can develop and march towards certain goals.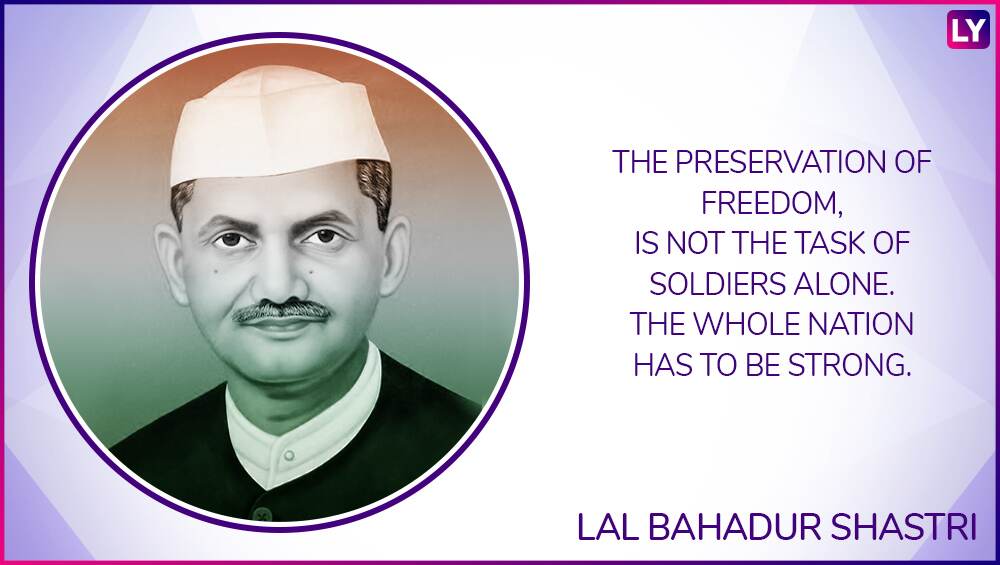 The preservation of freedom, is not the task of soldiers alone. The whole nation has to be strong.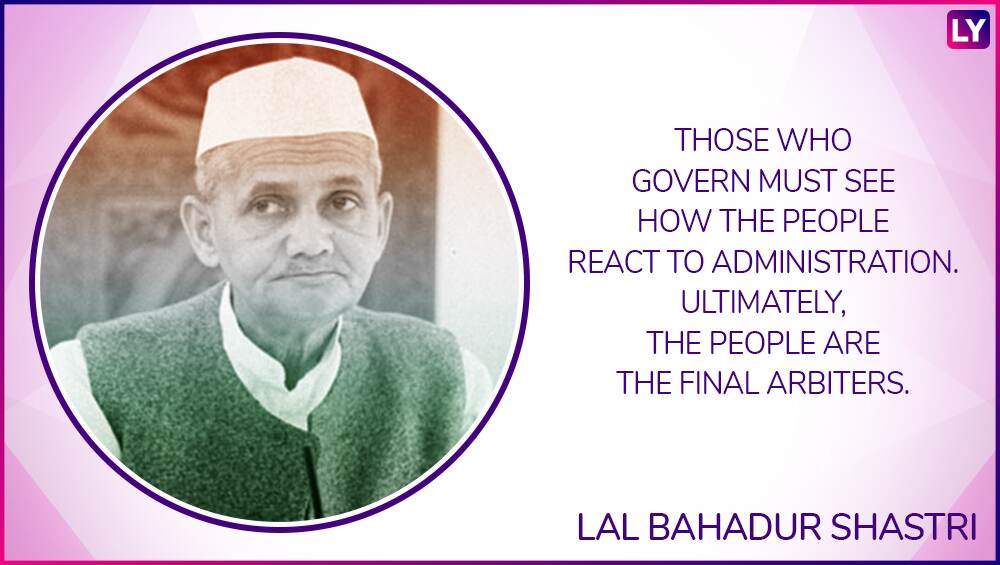 Those who govern must see how the people react to administration. Ultimately, the people are the final arbiters.
Jai Jawan Jai Kisan.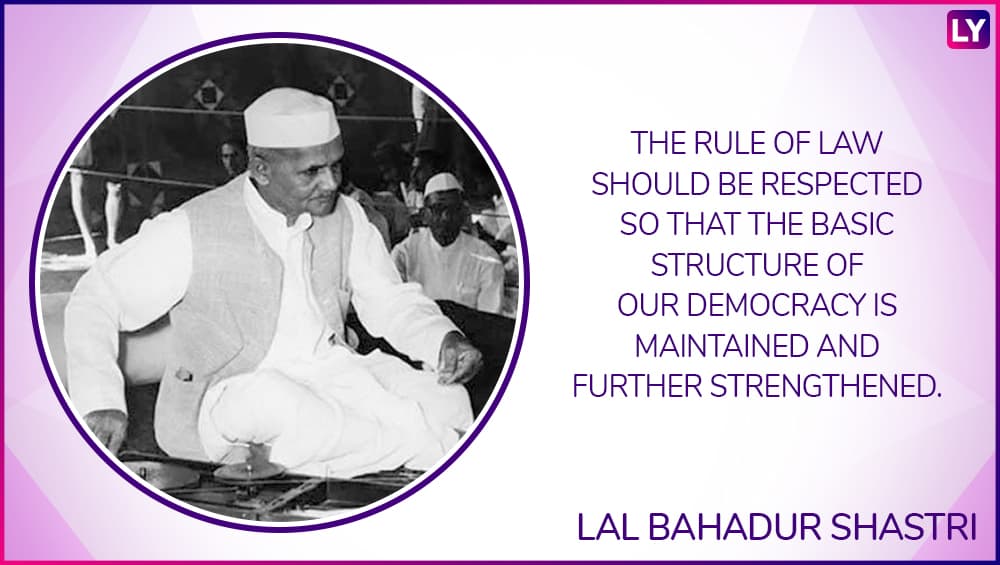 The rule of law should be respected so that the basic structure of our democracy is maintained and further strengthened.
When he was appointed as Transport Minister after Independence, he made provision for female drivers and conductors in public transportation. He was jailed for two years for taking part in Salt March. Shastri is known for promoting the White Revolution, a nationwide campaign that helped in increasing milk production.
He created the National Dairy Development Board and supported the Amul milk cooperative based in Gujarat. Shastri signed the Tashkent Declaration with the Pakistani President, Muhammad Ayub Khan bringing an end to 1965 war on January 10, 1966. While it is believed that he died due to a heart attack, the mystery continues over his death. His physician, Dr R N Chugh said Shastri had no sign of cardiac weakness earlier.