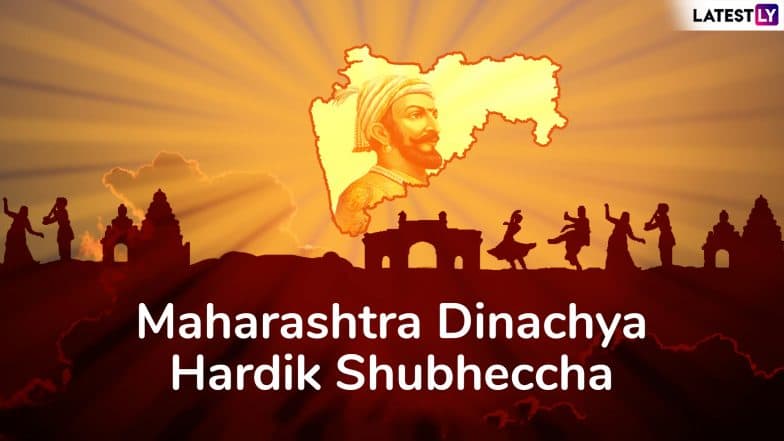 May 1 every year is an important day for all residents of Maharashtra and especially the people of the Maharashtrian community as it marks an important celebration of Maharashtra Din. Maharashtra day marks the formation of the state and is a celebratory day for all its residents. The state of Maharashtra was formed on May 1, 1960, under the Bombay Reorganisation Act, 1960 after the demand for a separate state for the Marathi speaking community was made. On this day, several events are organised in different parts of the state. Other than these celebrations, people proudly exchange Maharashtra Diwas greetings and messages with their fellow friends, family, colleagues. People also look for Maharashtra Din wishes to post on their social media accounts. Messages conveying pride about the state and its culture are exchanged among everyone. We thus bring you a wonderful collection of Maharashtra Diwas messages in Marathi, GIFs, WhatsApp Stickers and images with quotes which you can send to everyone and pass on the greetings of Maharashtra Diwas 2019!
Maharashtra Day or Maharashtra Diwas also coincides with Labours Day. Since May 1 is a national holiday, there are several programmes arranged to mark the celebrations of Maharashtra Diwas. People pay tribute to the martyrs who lost their lives and cultural programmes are also held to bring people of the community together. For those who cannot be a part, they send Maharashtra Diwas greetings to everyone. People exchange messages in Marathi to add on the feeling of pride about being a Maharashtrian. We give you some Maharashtra Day 2019 messages in Marathi, quotes, greetings and GIF images that you can send on WhatsApp or SMS or set as a Facebook status. Happy Maharashtra Day 2019 Wishes: WhatsApp Stickers, Quotes, Maharashtra Diwas Facebook Messages, GIF Image Greetings to Share on 1st May.
Maharashtra Diwas Messages in Marathi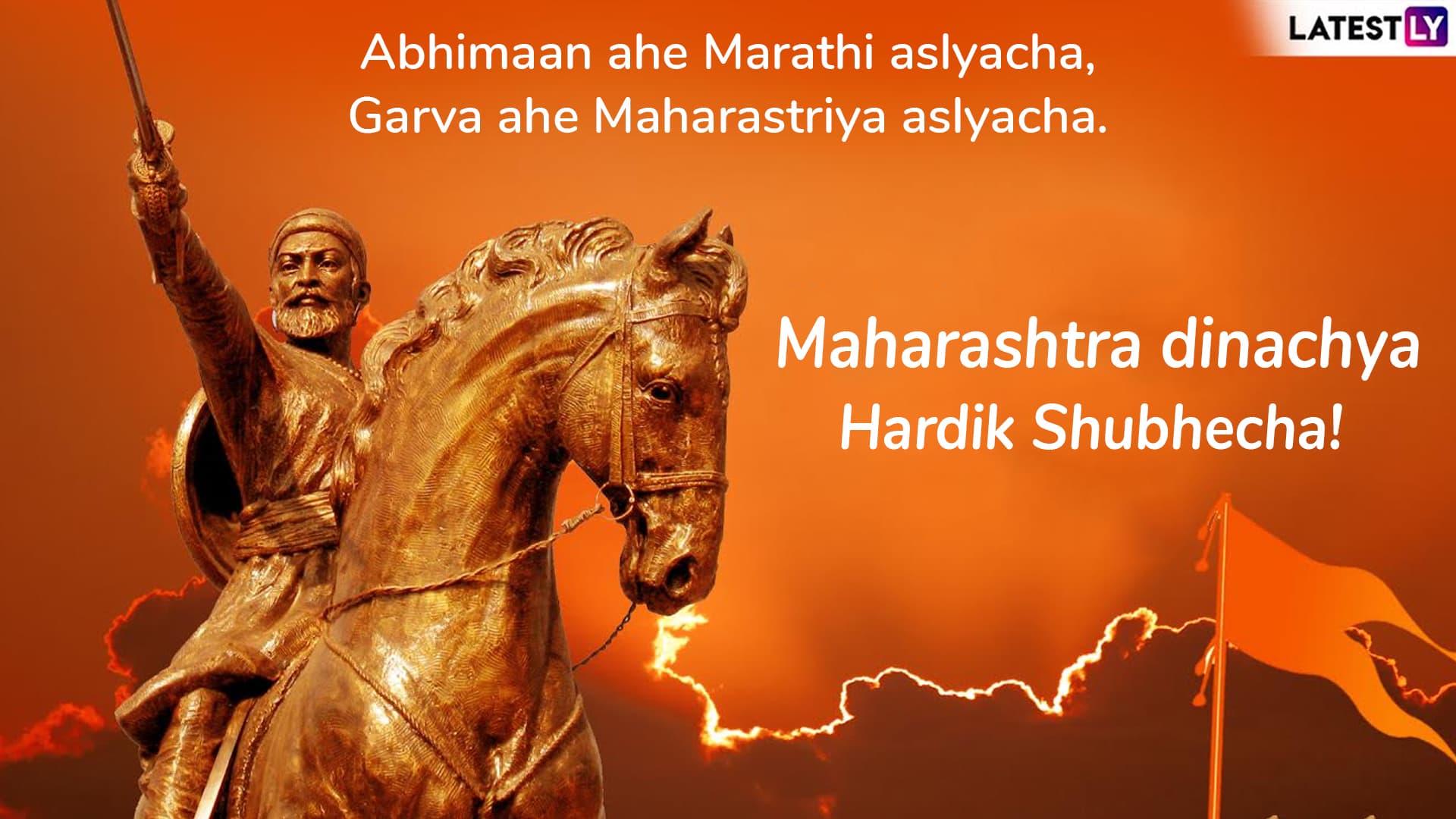 Message reads: Abhimaan ahe Marathi aslyacha, Garva ahe Maharastriya aslyacha. Maharashtra dinachya Hardik Shubhecha!
Message reads: माझा माझा महाराष्ट्र माझा, मनोमनी वसला शिवाजी राजा, वंदितो या भगव्या ध्वजा, गर्जतो, गर्जतो महाराष्ट्र माझा… गर्जा महाराष्ट्र माझा…!
Message reads: Soneri suryachi soneri kirne, Soneri kirnancha soneri diwas.. Soneri diwasachya Soneri Shubhechha! Happy Maharashtra Day 2019!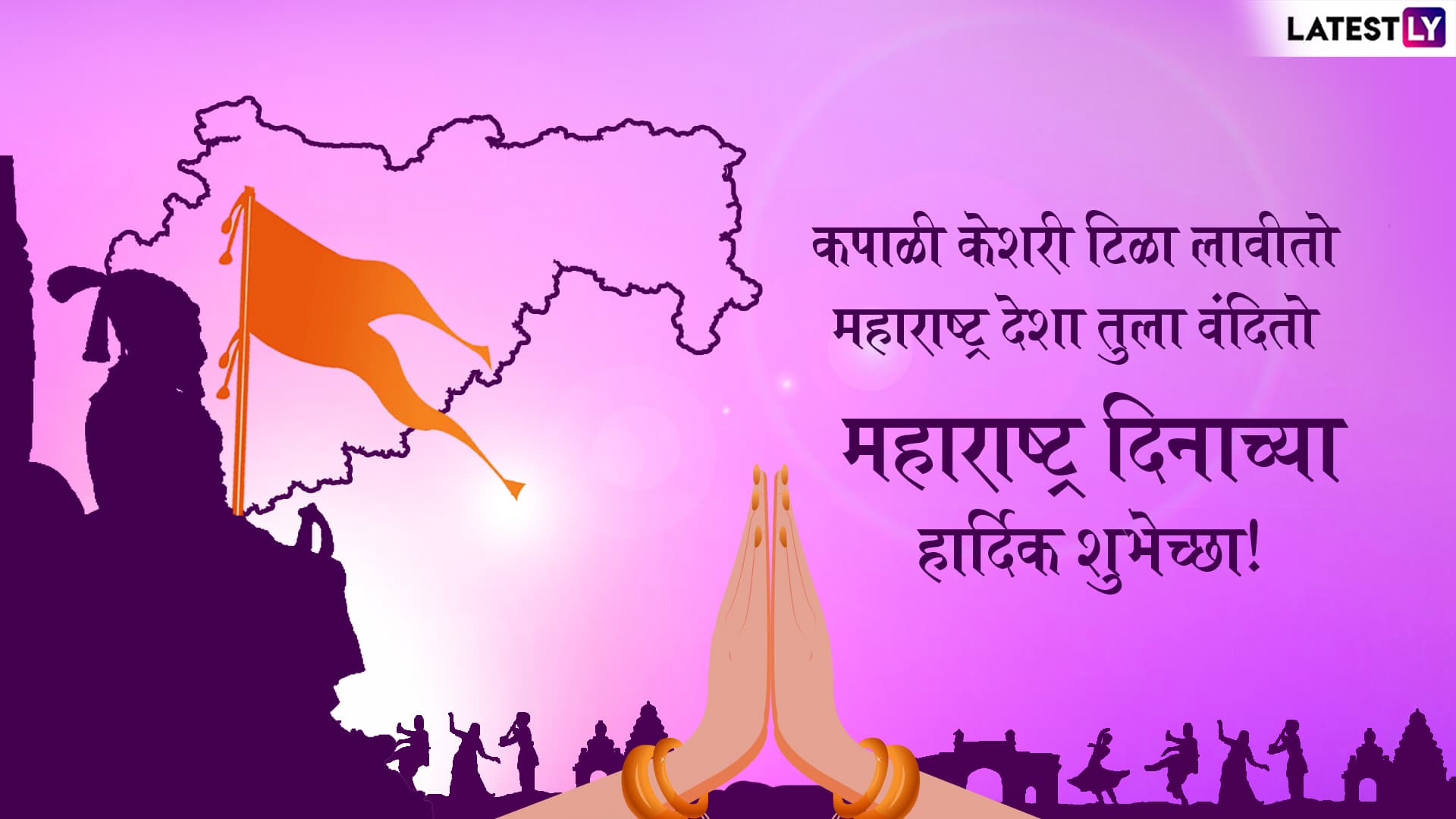 Message reads: Kapali Keshari Tila Lavito, Maharashtra Desha Tula Vandito. Maharashtra Dinachya Hardik Shubheccha!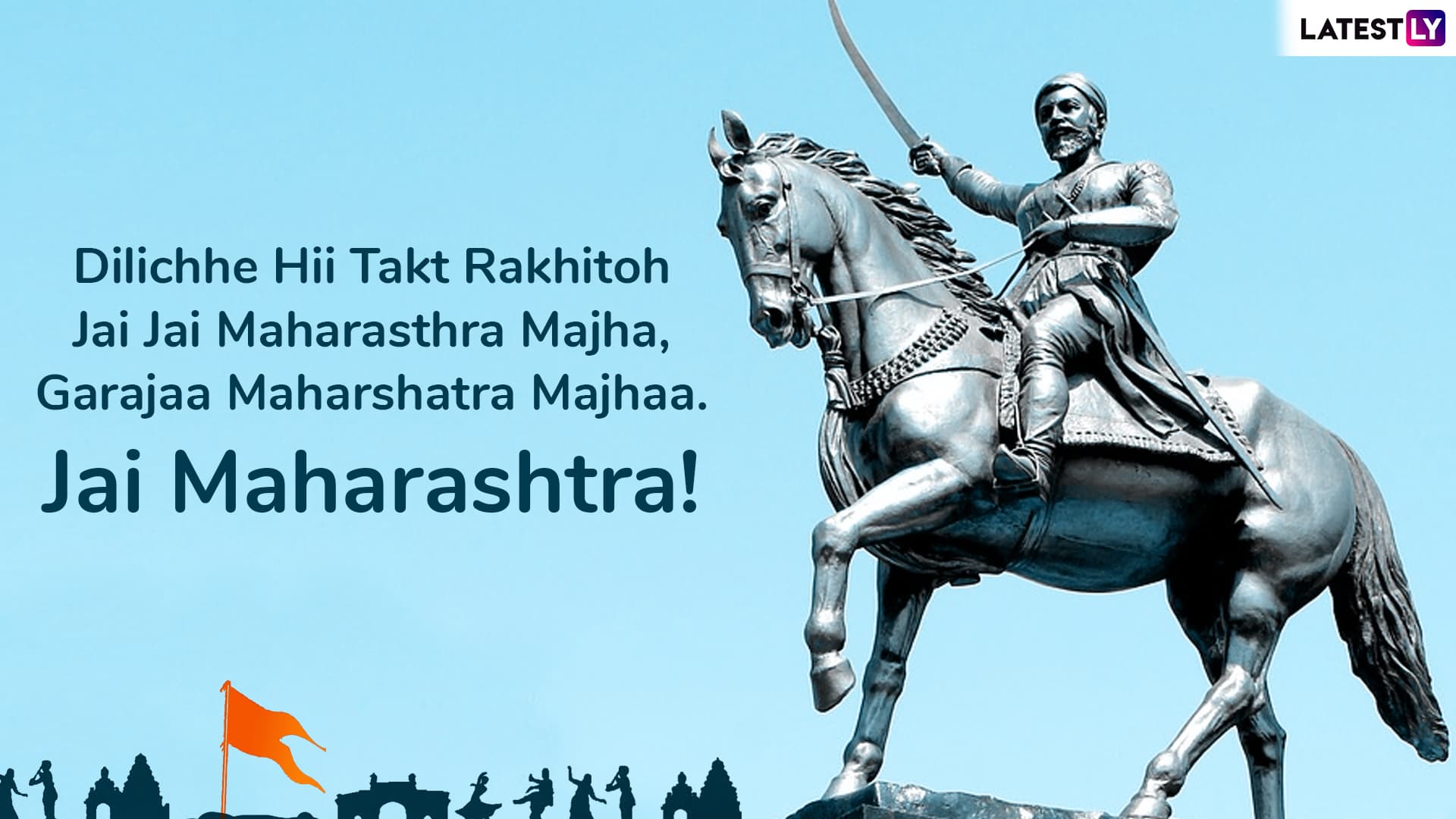 Message reads: Dilichhe Hii Takt Rakhitoh Jai Jai Maharasthra Majha, Garajaa Maharshatra Majhaa. Jai Maharashtra!
Maharashtra Din GIFs
Maharashtra Din WhatsApp Stickers
Messaging application WhatsApp introduces special stickers for most occasions. You can also send Maharashtra Day 2019 sticker images and convey your greetings. Download the Maharashtra Diwas WhatsApp stickers by visiting the Play Store app and use them through your regular app.
We hope the above messages, images and greetings for Maharashtra day in Marathi help you to convey your feelings of pride celebrating the statehood. You can also upload these pictures on your Facebook, Instagram or other social media accounts and wish everyone. We wish you all a very Happy Maharashtra Din 2019!