Merry Christmas 2019! It is Time for 'Ho Ho' chants to fill the air as we all get to celebrate the fun festival of Christmas. This year, Christmas 2019 will fall on a weekday. Yes, December 25 happens to be a Wednesday. The celebrations and festivities have already begun across the world. Christmas calls for large scale celebrations around the world and naturally the preparations take long. From plum cakes, Christmas trees, cribs, stars, Santa Claus, lights and special food preparations, the end of December calls for a joyous holiday season. And people wish each other on the festival by sending Christmas wishes and happy holidays messages. Those celebrating the festival, send advance Xmas Greetings to each other ushering in the festive spirit early. As Christmas 2019 approaches, we have compiled a list of Merry Christmas 2019 messages, WhatsApp Stickers, Christmas Facebook greetings, quotes, greeting cards, GIF Images and SMS which you can send your near and dear ones this festive season. Christmas 2019 Traditional Foods: From Stollen to Panettone, 9 Delicacies Around The World That Are Part of the Holiday Feast
Christmas is celebrated on December 25 annually as the birthday of Jesus Christ. Most sections of Christians celebrate the festival with great pomp and fervour. Believers attend the midnight mass at churches which is followed by an elaborate Christmas feast. People celebrate the day together with friends and family. Food is an integral part of the celebrations and Christmas dinner sees a spread. As the festival approaches, send these advance Christmas wishes to your friends and relatives signifying the beginning of the festive season. How to Celebrate Eco-Friendly Christmas? Tips for Hosting a Green Christmas Party 2019.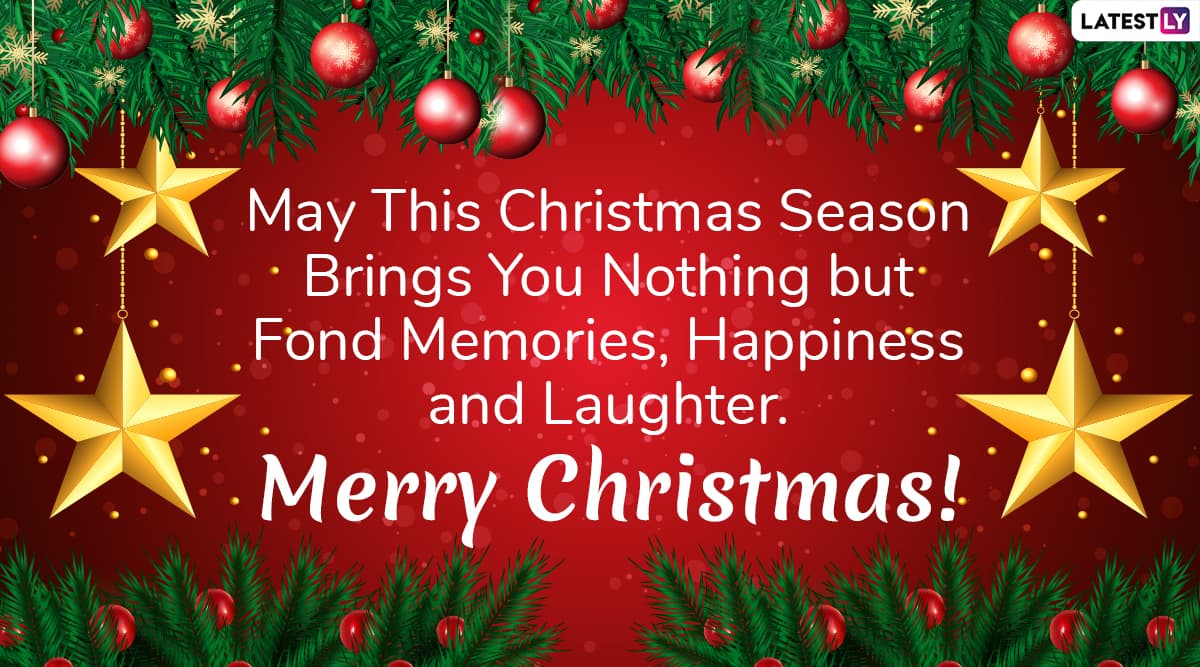 Christmas 2019 WhatsApp Message: May This Christmas Season Brings You Nothing but Fond Memories, Happiness and Laughter. Advance Merry Christmas!
Merry Christmas GIF!
WhatsApp Message Reads: Wish You and Your Family a Very Happy Christmas 2019!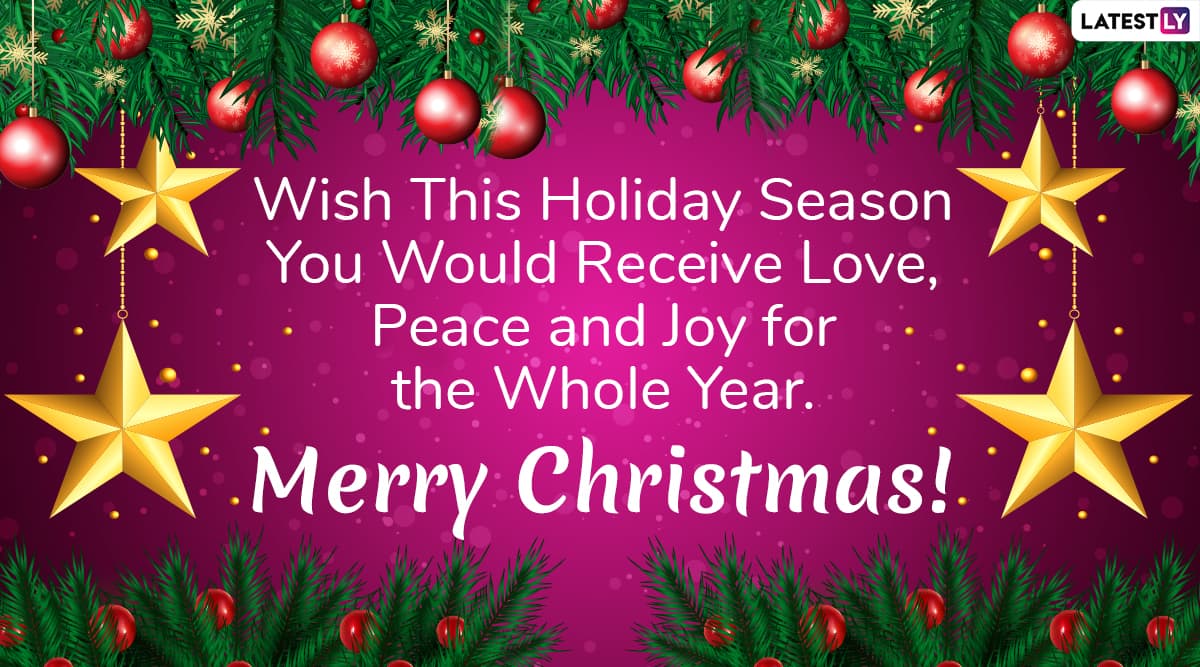 Christmas Facebook Greetings: Wish This Holiday Season You Would Receive Love, Peace and Joy for the Whole Year. Merry Christmas in Advance!
Holiday Season Has Begun!
WhatsApp Message Reads: Wish You a Day and Coming Year Full of Happiness and Merriment. Wish You Merry Christmas 2019.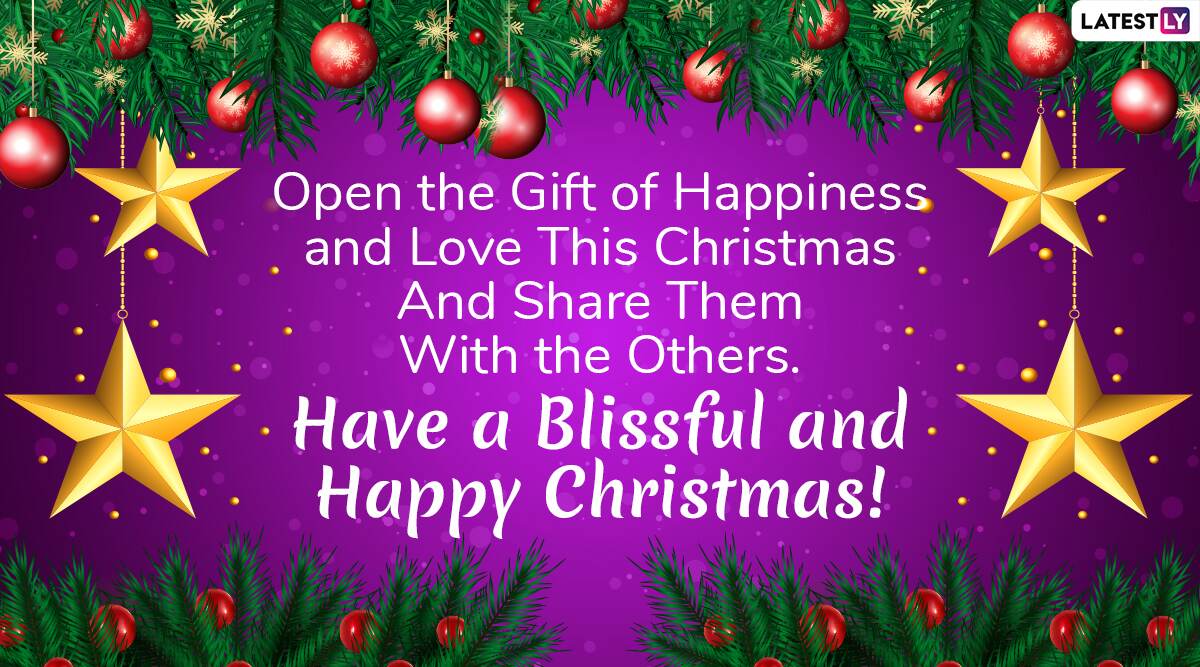 Christmas WhatsApp Message: Open the Gift of Happiness and Love This Christmas And Share Them With the Others. Have a Blissful and Happy Christmas!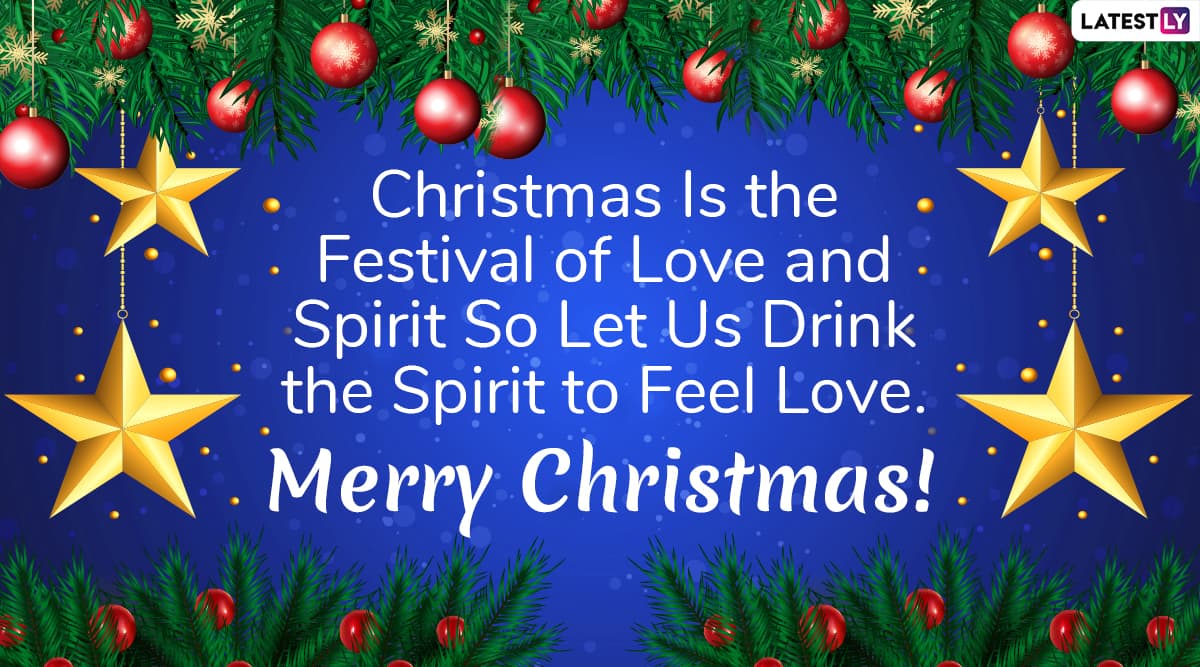 Christmas Facebook Greetings: Christmas Is the Festival of Love and Spirit So Let Us Drink the Spirit to Feel Love. Merry Christmas!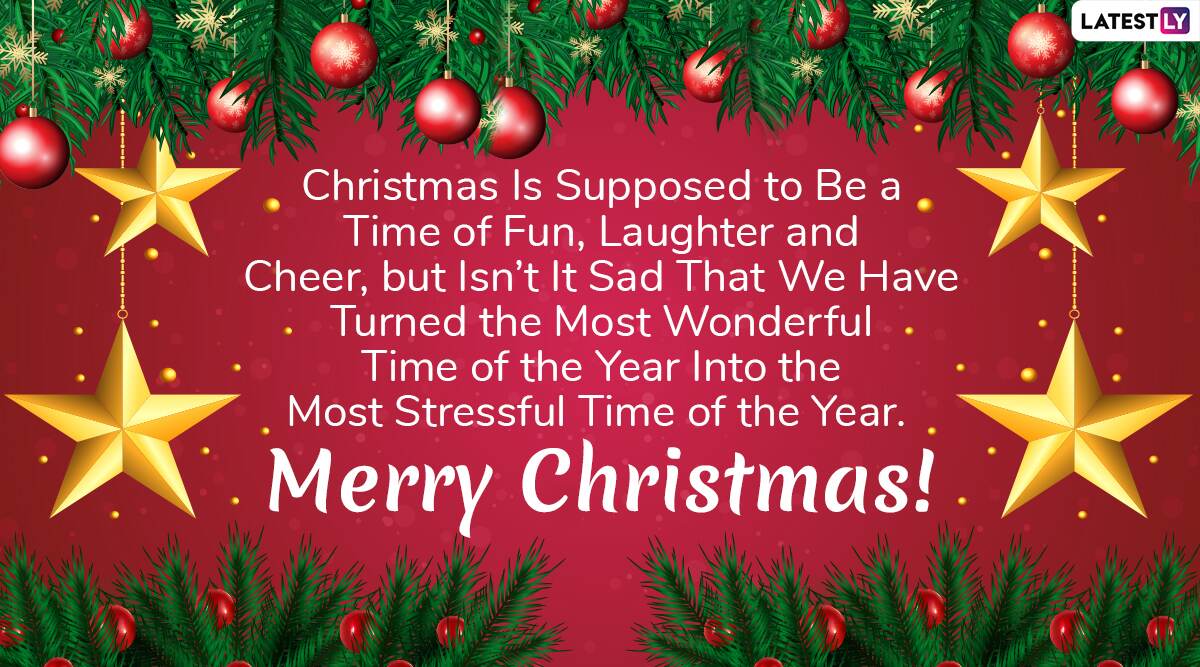 Christmas 2019 WhatsApp Message: Christmas Is Supposed to Be a Time of Fun, Laughter and Cheer, but Isn't It Sad That We Have Turned the Most Wonderful Time of the Year Into the Most Stressful Time of the Year. Merry Christmas in Advance!
How To Download Merry Christmas 2019 WhatsApp Stickers
With Christmas being popularly used as an instant messaging platform, people use the medium to send birthday greetings and extended festival wishes. You can also download Christmas WhatsApp Stickers from PlayStore and wish people using it.
Churches and individuals depict the birth of Christ by setting up cribs. A manger is recreated with figures representing Joseph, Mary and baby Jesus. They are usually surrounded by angels, shepherds and camels with mother Mary and father Joseph holding the baby. The day witnesses large scale celebrations across countries and we hope you have a great holiday season. Merry Christmas in advance!
(The above story first appeared on LatestLY on Dec 24, 2019 10:42 PM IST. For more news and updates on politics, world, sports, entertainment and lifestyle, log on to our website latestly.com).