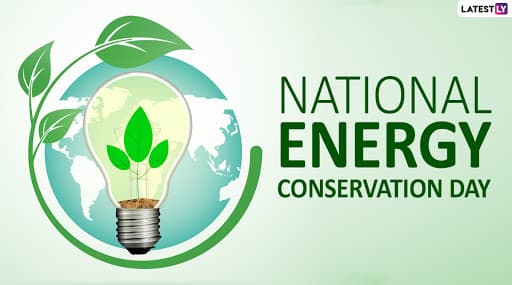 National Energy conservation day is celebrated every year on December 14. The day is observed in an effort to reduce the consumption of energy and use it efficiently. Energy conservation is the way to avoid the use of unnecessary energy and to save it for future uses. The day aims to create awareness of energy conservation and initiate conversations and discussions.
In order to see, success, every person should contribute their little bit to the conservation of energy.  Every person can minimise the use of energy, by switching off the fan, light, and other electrical pieces of equipment when they don't need it. This is a small step, which every individual can contribute to in conserving the energy. Earth Hour 2019 Date and Time: Know Theme and Significance of the Global Observance Aiming For a Greener Planet.
When is National Energy Conservation Day?
The day is celebrated on December 14 and National Energy Conservation Day 2019 falls on a Saturday this time. The day is being celebrated since 1991. The Bureau of Energy Efficiency (BEE), under the Ministry of Power, spearheads the celebrations every year.
How is National Energy Conservation Day celebrated?
The day is celebrated by the government and other organisations by organising various competitions.
Schools have painting contests, discussions, debates, and conferences on this special day and the winners are honoured by the Ministry of Power in the National Energy Conservation Day program on December 14.