Navratri is the 9-day Hindu festival that is celebrated on the onset of every new season. However, one of the most auspicious Navratris that is commemorated across India in different ways has to be Sharad Navaratri. The autumn festival falls in the Hindu month of Ashwin and will be celebrated from September 29 to October 7. Navratri celebrates the nine different forms of Goddess Durga or Goddess Shakti, also referred to as Navdurga. One of the most common rituals of Navratri celebrations is, therefore, sending Navdurga photos to friends and family. People also forward Happy Navratri wishes, Navratri 2019 WhatsApp Stickers and Facebook Status. Many download Navratri 2019 photos, Navratri wallpapers in HD, Durga Maa HD images, Navratri HD images to wish near and dear ones as well as post it on Facebook or set it up as WhatsApp DPs.
Navratri is one of the most important festivals in the Hindu mythology and celebrates the victory of good over evil, whether it is Goddess Durga battling the buffalo demon to help restore Dharma or Rama's victory against Ravana. Navratri celebrations are often accompanied by various rituals and traditions like Durga Aartis, Navratri fasting, etc. The nine forms of Goddess Durga, namely - Shailaputri, Brahmacharini, Chandraghanta, Kushmanda, Skanda Mata, Katyayani, Kalaratri, Mahagauri, Sidhidatri are revered with Aartis, songs, etc. Devotees also make specific Navaratri bhog to please the different forms of Goddess Durga.
In addition to this, many people, especially in the western parts of the country also follow a dedicated Navratri Colour chart through the nine-day festivity. This tradition adds the intrinsic cultural unity that drives Navratri celebrations in the regions and adds to its significance. As we prepare to celebrate Navratri 2019, here are the best Navdurga Photos, Happy Navratri 2019 messages and wishes and Navratri WhatsApp Stickers and Facebook Status images to send to your family and friends.
How to Download Navratri 2019 WhatsApp Stickers?
You can find lovely Navratri 2019 WhatsApp Stickers on Play Store. Simply search with keywords like Navratri , Sharad Navratri, Navratri 2019 and more. Apart from WhatsApp Stickers and wishes, you will come across numerous apps providing Navratri images HD, Navratri GIF, Navratri photo frames, Navratri wallpapers and much more.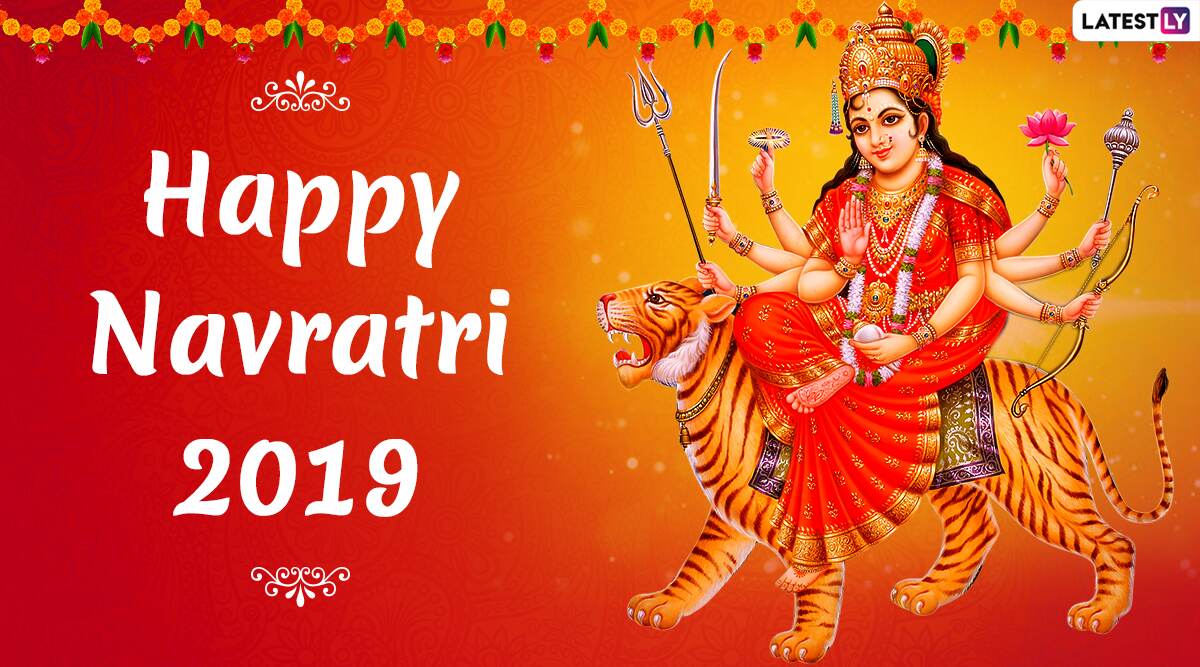 WhatsApp Message Reads: May the 9 Forms of the Great Goddess Bless You on These Nine Days so You Will Be Showered With Name, Fame, Health, Wealth, Happiness, Humanity, Education, Bhakti & Shakti. Have an Auspicious Navratri.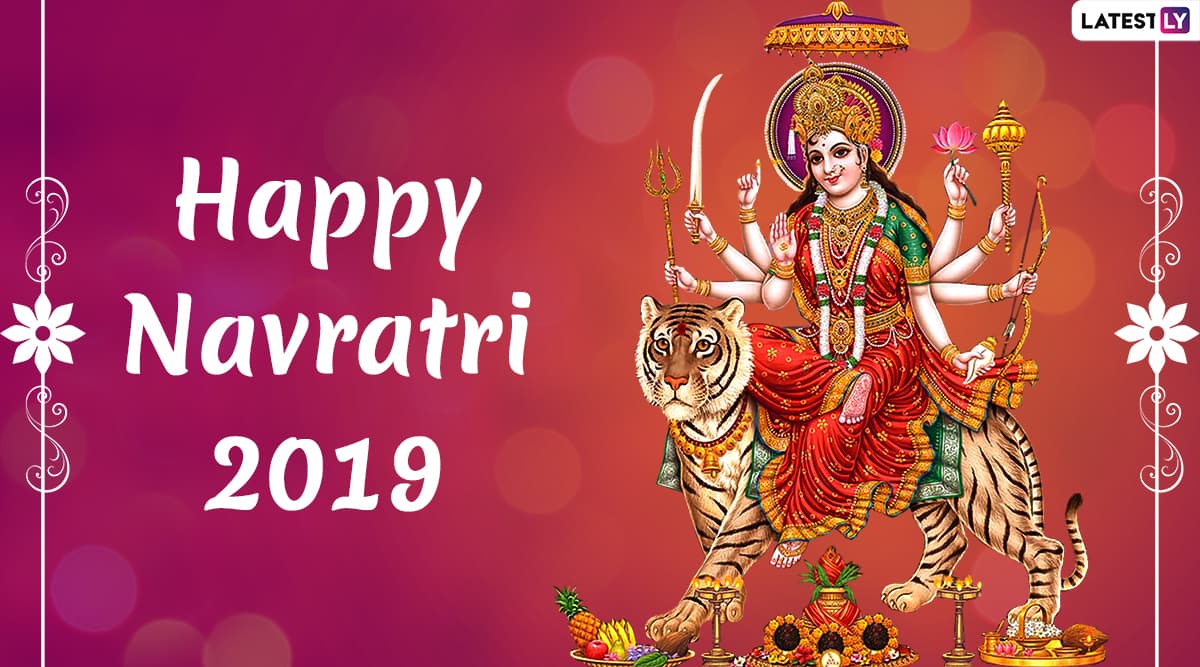 WhatsApp Message Reads: May the Great Goddess Durga Maa Empower You, Your Family and All Your Loved Ones With Her Nine Swaroop of Name, Fame, Health, Wealth, Happiness, Humanity, Education, Bhakti & Shakti. Have an Auspicious Navratri.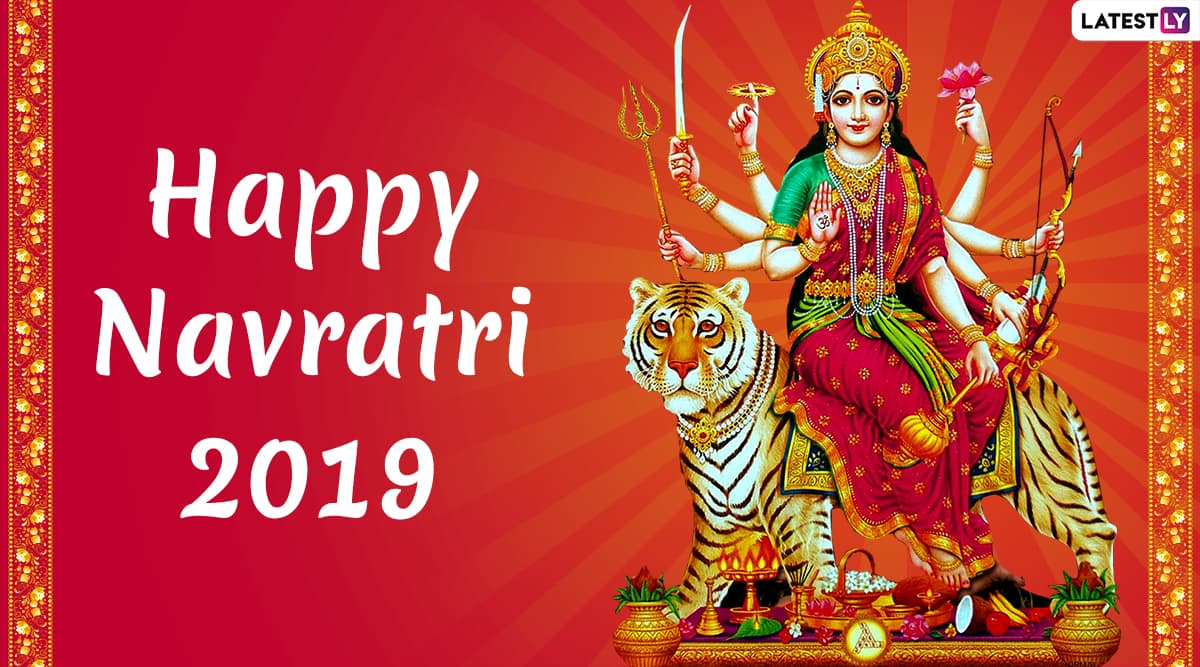 WhatsApp Message Reads: May You Have a Very Happy Navratri. I Hope You Have the Best Pooja and Celebrations in Life This Year.
WhatsApp Message Reads: The Great Goddess Maa Durga Is a Symbol of Divine Energy and at This Time There Is an Abundance of This Energy, Especially During Prayers. I Wish My Your Life Gets Filled With All Positive Energy This Navratri. May You Have an Auspicious Navratri.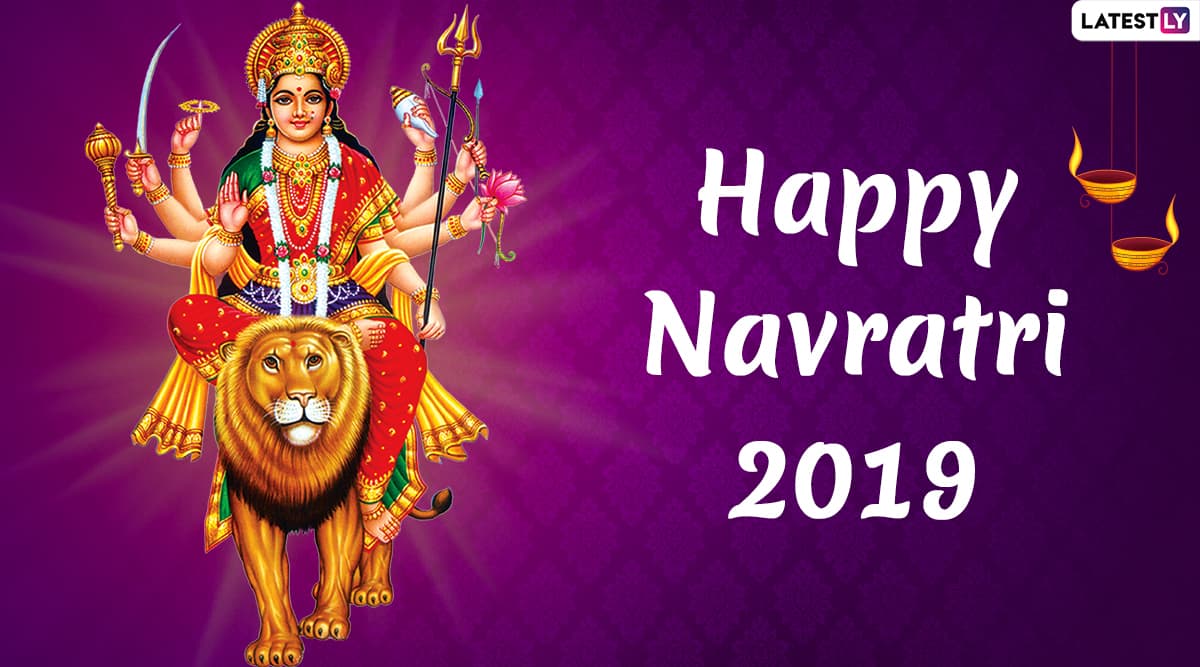 WhatsApp Message Reads: As We Worship the Great Goddess Maa Durga, May We Channel Some of Her Powerful Peaceful Every Into Ourselves and Become Closer to Her. Have an Auspicious Navratri.
We hope that these wishes help add to the festivity that surrounds Navratri. This post-monsoon festival has immense significance across the country, not just in the religious aspects but also in the cultural aspects. Whether it is singing Navratri aartis and Bhajans, dancing at Garba and Dandiya Raas or enjoying Carnatic music at Golu festivals, the different aspects of celebrations ensure that communities get together and enjoy this beautiful festival.
(The above story first appeared on LatestLY on Sep 29, 2019 07:50 AM IST. For more news and updates on politics, world, sports, entertainment and lifestyle, log on to our website latestly.com).