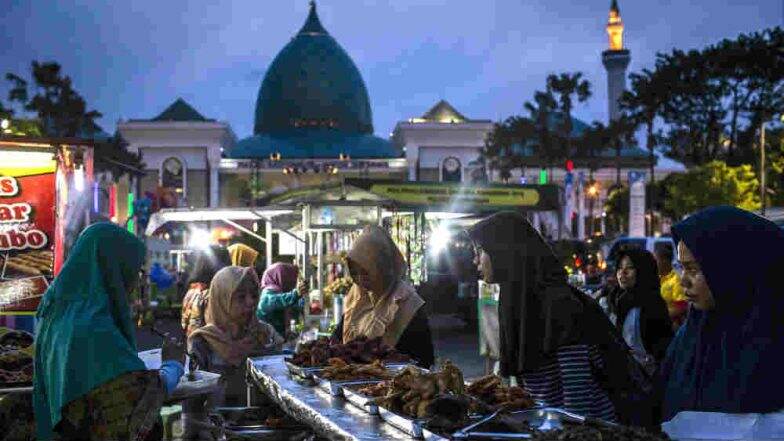 As Muslims in most parts of the world begin Ramadan 2019 fasts today, it is noteworthy to know what is iftar and sehri, and the difference between these two terms. The two words remain on the mind of fasting Muslims throughout the holy month. They can be considered as the starting and ending point of roza or fasts. Here's an explainer for the readers. Ramzan 2019 Timetable: Iftar & Sehri Timings in Mumbai, Delhi, Kolkata, Chennai & Other Cities of India
Sehri: Also known as Suhoor, it is the pre-dawn meal consumed by Muslims before holding onto the fast. After sehri, the one who keeps fast abstain from all forms of food and drinks, including water. In sehri, one is expected to consume foods which keeps him/her hydrated and energetic throughout the day. Excessive spicy and oily foods should be avoided lest you in order to keep acidity and other ailments at bay.
Iftar: This refers to the meal consumed by one for breaking the fast. It is recommended to use khajur or dates, as it was the practice of Prophet Muhammad (saws) to break the fast using dates. Health experts warn against the consumption of deep-fried snacks and junk foods, as they may be delicious to the mouth, but prove to be detrimental for the digestive system.
Watch the video below:
Therefore, the difference between sehri and iftar is that the latter refers to post-dusk meal with which the fast is broken, and the former means the pre-dawn, consumed before beginning the fast.