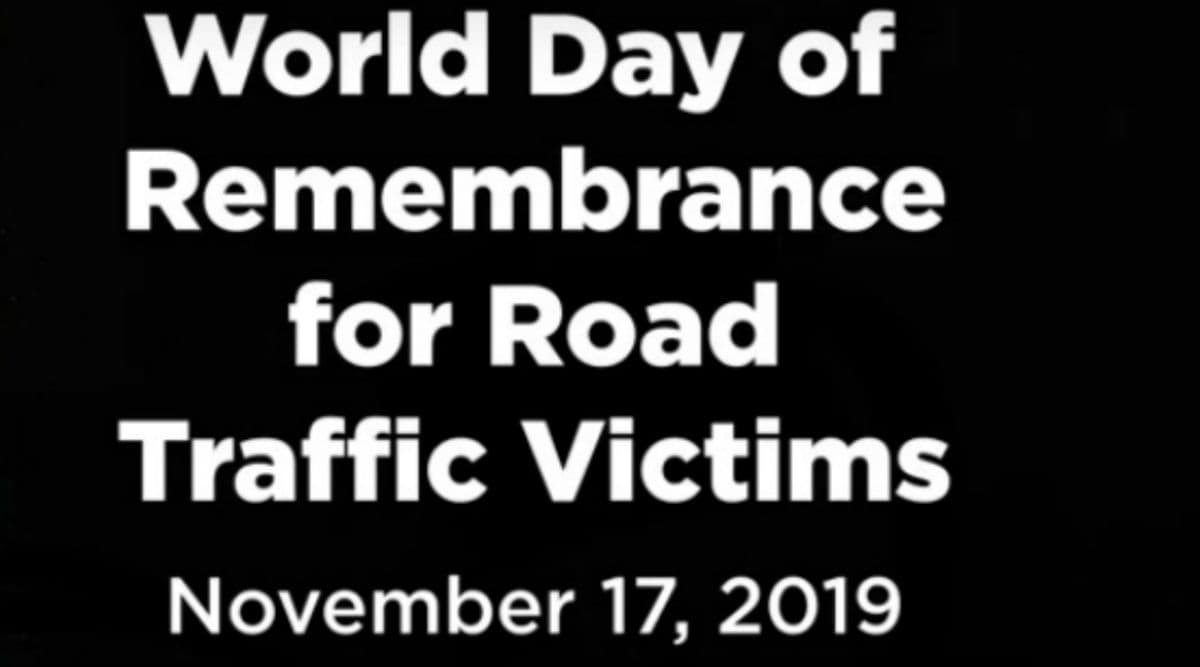 New Delhi, November 17: The World Day of Remembrance for Road Traffic Victims (WDR) this year in 2019 is observed on November 17, Sunday. The day is commemorated on the third Sunday of November each year – "to remember the many millions killed and injured on the world's roads, together with their families, friends and many others who are also affected." It is also a Day on which we thank the emergency services and ponder on the tremendous burden and cost of this daily continuing disaster to families, communities and countries. The day is also marked by trying to devise strategies to eliminate or reduce the number of fatalities.
This theme this year is based on Pillar 3 of the Global Plan for the Decade of Action for Road Safety – Safer vehicles. The theme stated this year is that "Life is not a car part" that can be fixed but a phenomena that can never return once it's extinguished.
Watch the Video Below
Road deaths and injuries are unforeseen and leave traumatic scars on the minds of the near and dear ones of those who lost a loved one in the accident. Their impact is long-lasting and cannot be forgotten easily. "Each year, millions of newly injured and bereaved people from every corner of the world are added to the countless millions who already suffer. The cumulative toll is truly tremendous," mentions the World Day of Remembrance website on its official platform.
The day also tries to question the very system and traffic mechanism responsible for the large number of deaths due to the accident. The cause of death include both the road traffic crashes and air pollution as well.
The World Day of Remembrance for Road Traffic Victims Day is not only an occassion to remember those who died due to vehicular pollution, accidents and road crashes, but also as a day to think of ways to avoid such incidents in the future.