Every year, World Environment Day (WED) is celebrated on June 5 globally. The special day dedicated to the environment highlights the need to protect the environment and preserve it. The theme for World Environment Day 2023 will focus on solutions to plastic pollution under the campaign #BeatPlasticPollution. World Environment Day 2023 is hosted by Cote d'Ivoire in partnership with the Netherlands. Cote d'Ivoire is showing leadership in the campaign against plastic pollution as it has banned the use of plastic bags since 2014. As we celebrate World Environment Day 2023, here's a list of World Environment Day 2023 quotes and greetings, World Environment Day 2023 wishes and messages, sayings on the environment, and World Environment Day 2023 images you can download and share with your family and friends. You can also share these quotes as World Environment Day images and HD wallpapers, quotes, and SMS with your loved ones.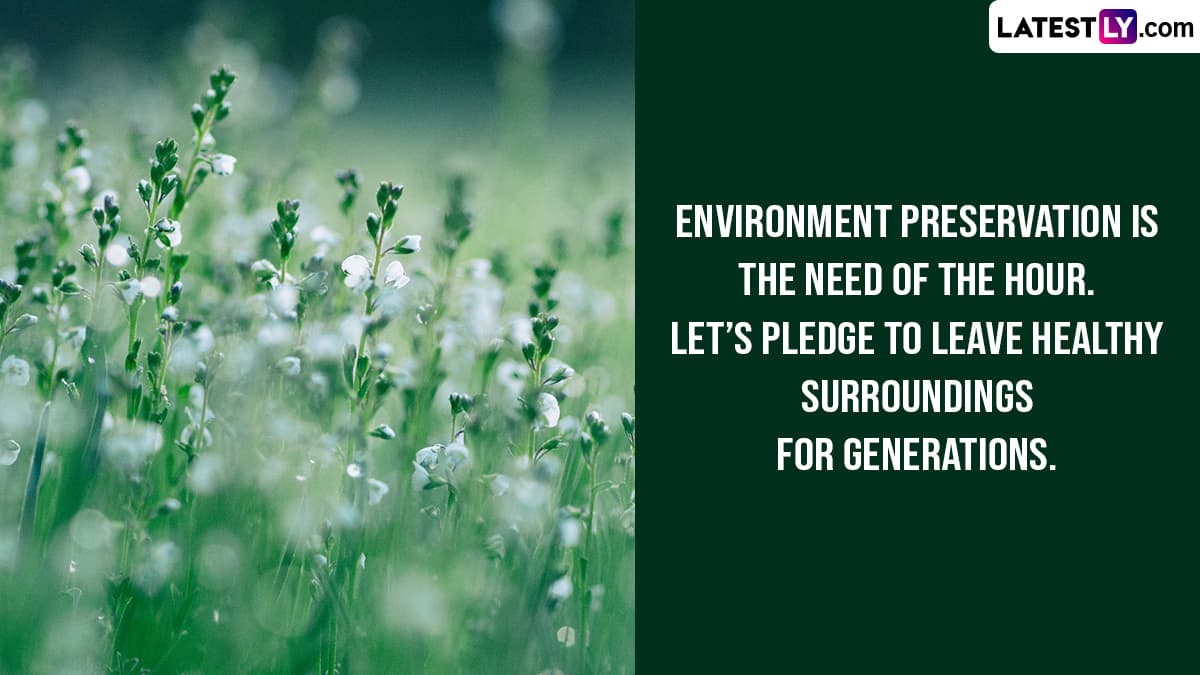 WhatsApp Message Reads: Environment Preservation Is the Need of the Hour. Let's Pledge To Leave Healthy Surroundings for Generations.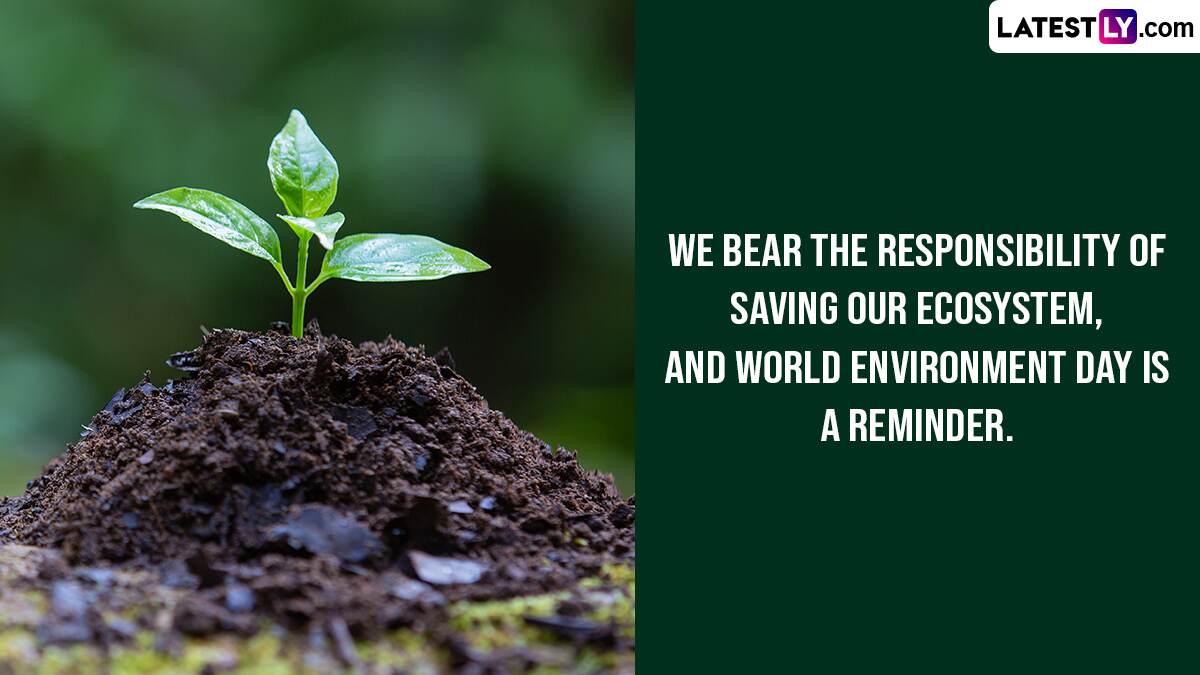 WhatsApp Message Reads: We Bear the Responsibility of Saving Our Ecosystem, and World Environment Day Is a Reminder.
WhatsApp Message Reads: Let's Join Hands To Save This Beautiful Planet on This World Environment Day.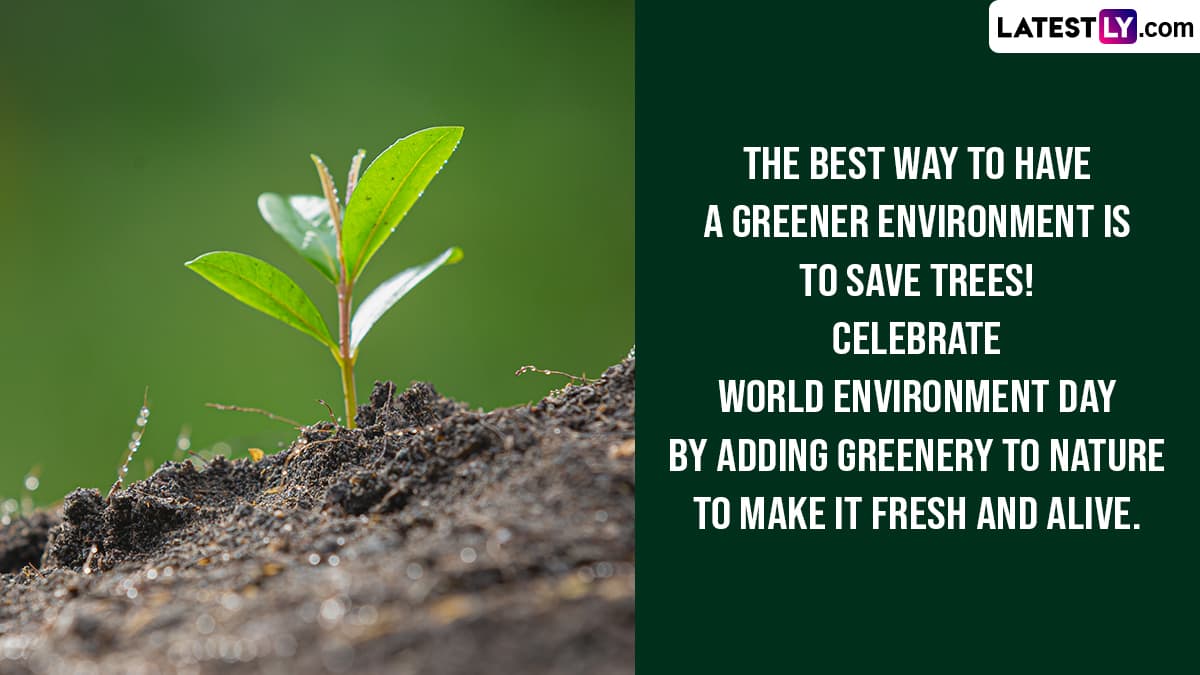 WhatsApp Message Reads: The Best Way To Have a Greener Environment Is To Save Trees! Celebrate World Environment Day by Adding Greenery to Nature To Make It Fresh and Alive.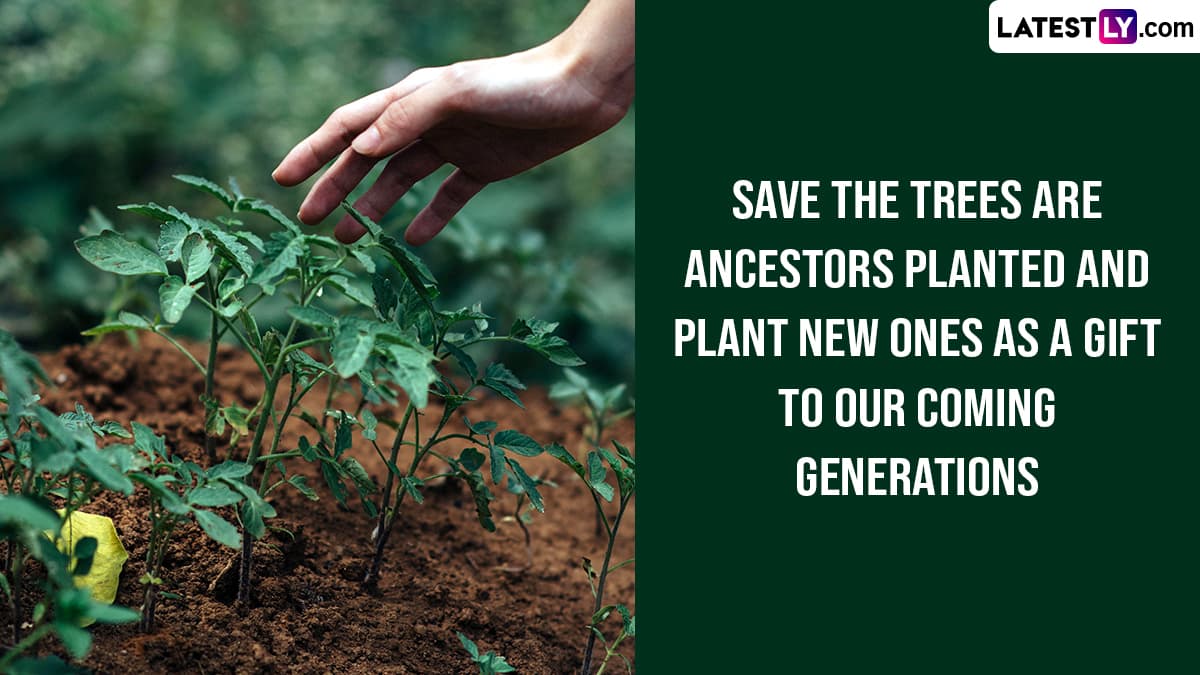 WhatsApp Message Reads: Save the Trees Are Ancestors Planted and Plant New Ones as a Gift to Our Coming Generations
World Environment Day 2023 Quotes, Messages, Wishes To Share & Raise Awareness About the Environment
The first World Environment Day was held in 1973. The day raises awareness of environmental issues such as marine pollution, overpopulation, global warming, sustainable development, and wildlife crime. World Environment Day is a global platform to raise awareness about protecting the environment. It is led by the United Nations Environment Programme (UNEP) and is celebrated by millions of people across the world. Driving the theme this year on beating plastic pollution, World Environment Day will showcase how countries, businesses and individuals are learning to use the material more sustainably, offering hope that one day, plastic pollution will be history.
(The above story first appeared on LatestLY on Jun 05, 2023 07:44 AM IST. For more news and updates on politics, world, sports, entertainment and lifestyle, log on to our website latestly.com).