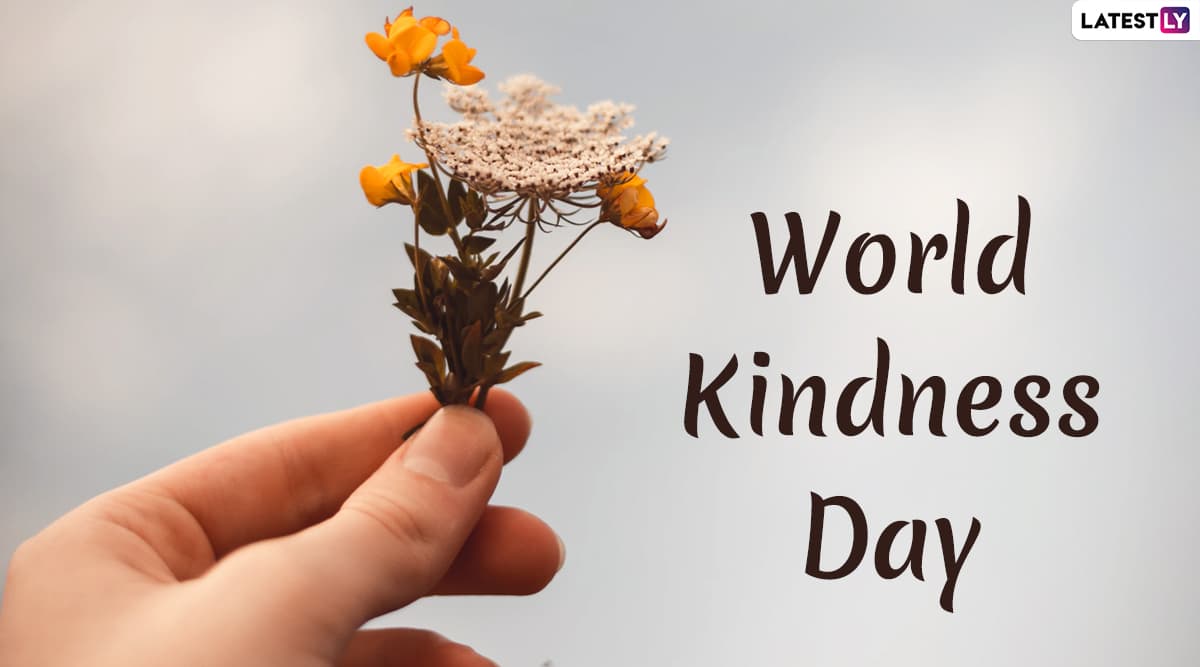 World Kindness Day is one of the many international days observed by a number of countries across the globe. It is observed on November 13 every year. The celebrations of World Kindness Day are a constant reminder of how a nice place our world can be with little acts of kindness. People, across the world, celebrate random acts of kindness by participating in and promoting good habits and activities, and try to make it a better place. Ahead of this observance, we look at the date, significance and how the celebrations are marked of this day.
It is observed by individuals and organisations (be it corporates, NGOs, self-help groups, etc.) around the world, where they do their bit in helping the cause. As they say, kindness is not about being grand or big. All that matters is the number of efforts you put in – it is there where kindness resides, i.e. in little gestures.
There's a lot on why is World Kindness Day celebrated? Why is celebrating World Kindness Day so important? What is the date of World Kindness Day 2019? Which countries celebrate the occasion of World Kindness Day? If these questions are wandering in your mind, then you need not worry, as we at LatestLY, answer all your FAQs on World Kindness Day below.
World Kindness Day Date
World Kindness Day is an international holiday which is observed on November 13 annually. It is celebrated by many countries across the globe such as Canada, Japan, Australia, and the United Arab of Emirates. The World Kindness Day helps us reflect on the good and positive things that one should focus during their life. It is a day dedicated to unifying our efforts in promoting the good, small, and large acts of kindness.
History of World Kindness Day
The first World Kindness Day was celebrated by the World Kindness Movement, that too, way back in 1998. Since then, the celebratory mood around the concept of World Kindness Day is so high that countries across the world have joined in the festivities since the last 20 years.
World Kindness Day, in 1998, was jointly observed by Canada, Japan, Australia, Nigeria, and U.A.E. However in 2009, other countries such as Italy, India, Singapore, and the United Kingdom also joined the World's Kindness Day celebrations.
Significance of World Kindness Day
In the daily hustle-bustle of our lives, we often miss out on the very basic things that we do daily. Be it about thanking someone, perform the act of kindness for somebody, or making someone smile, a bit of kindness booster is all we need. The objective of World Kindness Day is 'to highlight good deeds in the community focusing on the positive power and the common thread of kindness which binds us'.
As the festive nears, we at LatestLY wish you and your family a very 'Happy World Kindness Day 2019' and hope we contribute our bit in making this world a better place with our good and positive deeds/thoughts.