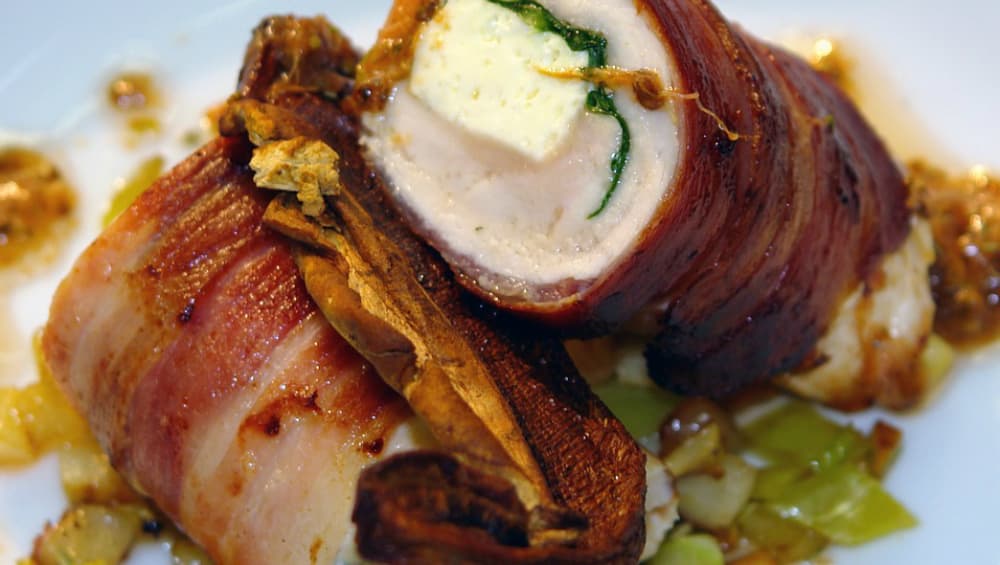 Thanksgiving is here, which means it is all about gratitude, spending time with loved ones and enjoying some delicious food. A traditional roasted turkey is a centrepiece at every Thanksgiving dinner table. But is that all? What if you do not want the roasted bird in your table this time at all? Do we have any alternatives that are equally delicious and attracts all the taste buds during the holidays? The answer to all of that is a bid time, YES! Whether you are bored with the traditional Turkey stuffing, or you want to explore other protein options, here we bring you the best Thanksgiving 2019 turkey alternatives that will serve your savour. Roasted Cornish hens, cooked lambs, roasted fish, you name it, you got them, for an absolute star on the Thanksgiving table. Check out these five main course recipes thank are finger-licking good options to roast turkey. Thanksgiving 2019 Dinner Menu Ideas: Easy and Yummy Recipes to Wow Your Guests. 
1. Roasted Cornish Hens:
For starters, it is easy to include chicken in your festive recipe. Cornish hens are small broiler chickens, and they can be served one for one person. With the delicious stuffing, a tint flavour of paprika and turmeric, the recipe is a big nod in place of the traditional turkey. They also take much less time to prepare.
2. Spicy Cooked Lambs: 
This is not a revolutionary recipe but slathering on butter that makes this version truly essential. Spicy cooked lambs is definitely a show stopper and more preferable options among the Thanksgiving turkey alternatives.
3. Classic Cheese Lasagna: 
It could be an excellent option for your vegetarian guests coming to Thanksgiving dinner. Instead of a roasted bird, make this recipe with fresh lasagna sheets, stuffed with mozzarella cheese. Each spoon of it is heaven! Thanksgiving 2019 Dinner Recipes: From Roast Turkey to Pumpkin Pie, How to Prepare All the Traditional Favourites on Turkey Day. 
4. Roasted Fish: 
A whole salmon, stuffed with cilantro, orange and onion to create a flavoured main course would surely be the centre of your Thanksgiving dinner. Roasting a fish is much easier than it appears. Just with the correct amount of stuffing, this recipe is an effective alternative to Turkey. How to Butter Turkey Under the Skin For Thanksgiving Recipe? Watch Video To Get Crispy Turkey Skin. 
5. Stuffed Pork: 
Roasting apples and pears alongside this herb-rubbed pork roast results in a divine seasonal dish. Complete your Thanksgiving meal, serving the pork with white wine and apple cider gravy. The thought of this meal in itself is sensational!
These are the best five Turkey alternatives to celebrate Thanksgiving 2019. Think outside of the box for the festive occasion and try these varieties which are at your fingertips. Nothing of these will feel like they are out of place, especially for those who simply adore turkey. Happy Thanksgiving!