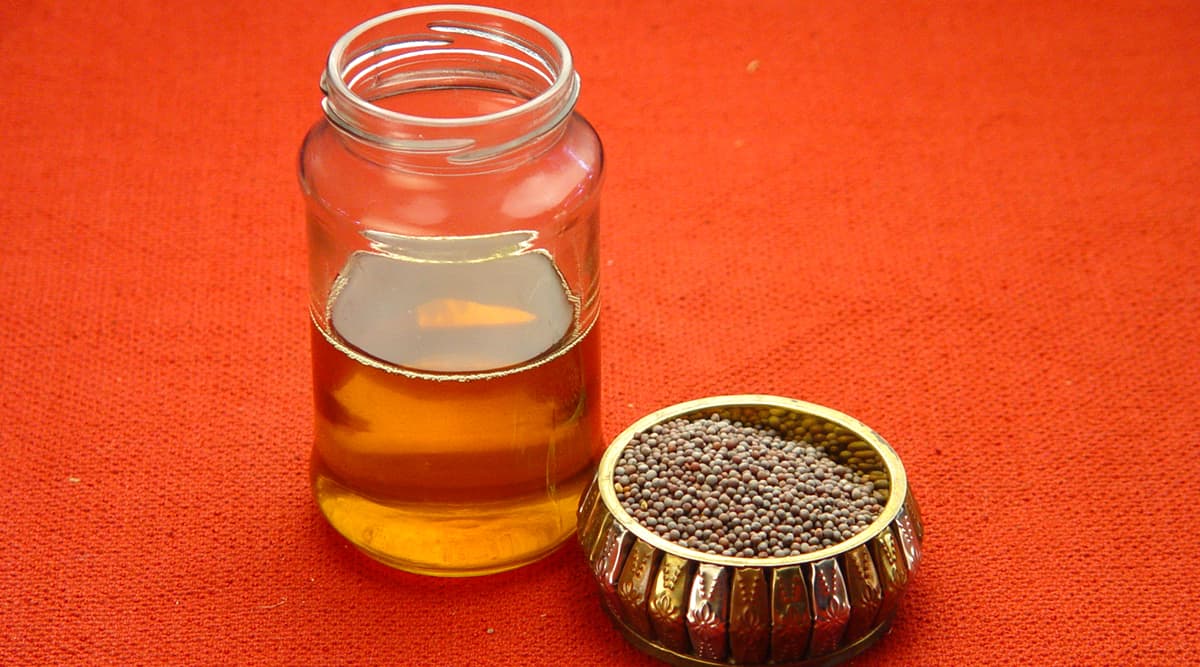 Mustard oil can be found commonly in the kitchens of Eastern and North-Eastern part of India. It might have a pungent smell, but it does enhance the flavour of the food. If used in winter for preparation of meals, it can help in fighting against various diseases. Mustard oil, also known as sarson ka tel in Hindi can boost immunity this cold season. Let's take a look at the medicinal properties of mustard oil. Why Desi Ghee Should Be Eaten in Winter For Overall Good Health.
Mustard oil is dark yellow in colour and it is extracted from mustard seeds. If you are considering making your diet healthier, you should definitely opt for sarson ka tel. Glucosinolate, a compound present in mustard oil, possesses anti-carcinogenic properties, and helps in killing genes that support the formation of cancer tumour.
How Mustard Oil Can Boost Immunity This Cold Season
Mustard oil can be used as an effective remedy for chest decongestion. The mixture of mustard oil and camphor can be applied on the chest for relief from cough and cold. Mustard oil steam can clear phlegm by warming up the respiratory system. Mustard oil possesses anti-bacterial, anti-fungal and anti-viral properties which help the body fight against various infections, including digestive-tract infection. According to a study done by the American Journal of Clinical Nutrition, including mustard oil in daily diet could improve the health of the heart. Sarson ka tel is also rich in mono-unsaturated fatty acid which helps in reducing bad LDL cholesterol.
Apart from the above-mentioned remedies, mustard oil is also good for the skin. It is rich in Vitamin E, which is said to reduce fine line and wrinkles. Applying mustard oil over the body before taking bath avoids the skin from getting dry and chapped.
(This article is written for an informative purpose and should not be substituted for medical advice. Kindly consult your doctor before trying any tips.)