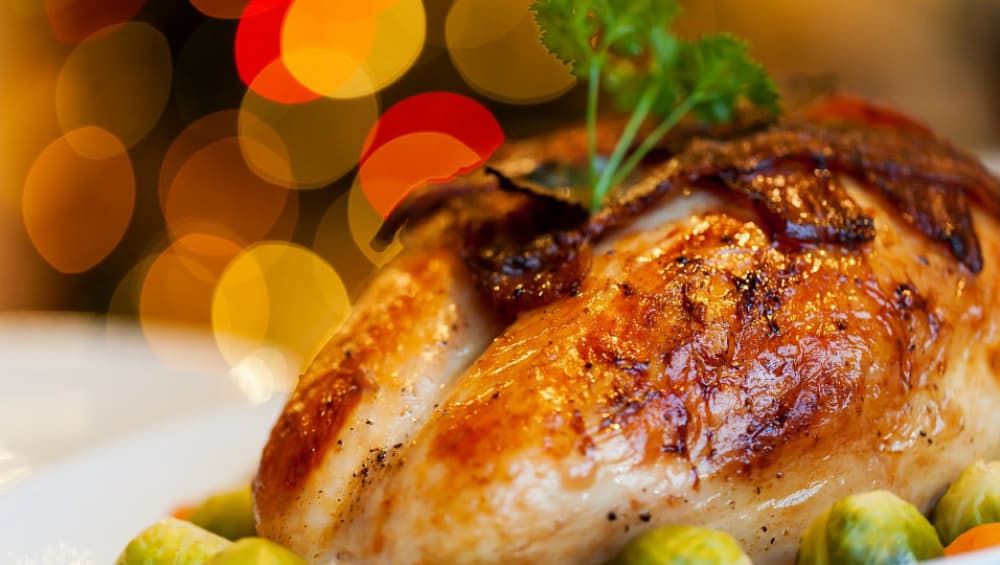 Thanksgiving 2019 is here! It's that time of the year when Americans get together with their loved ones, to enjoy football, marvel at the Thanksgiving parade, and of course enjoy the delicious Thanksgiving dinner. Thanksgiving 2019 is being commemorated in the US on November 28. And, the traditional Thanksgiving dinner is a crucial part of this celebration. This dinner consists of various special delicacies, and the most important part of the meal has to be the turkey. Getting the Thanksgiving Turkey right is an art that many desire to perfect. The first key step in this direction has to be finding a reliable Thanksgiving Turkey Recipe that is not only detailed but also fairly easy to comprehend. How to Carve Turkey Like a Pro? Step by Step Guide to Chop Meat the Right Way. 
Finding this balance is something that people often struggle with, which makes Thanksgiving Turkey a mammoth of a task. However, this journey can be made much easier, thanks to our favourite teacher - the Internet. But with thousands of recipe videos, detailed recipes by cookbooks, and Thanksgiving tips and tricks flooding the online world, finding the right recipe can be a task. But fret not! We are here to help. Here are the top five Thanksgiving Turkey recipes to make your Thanksgiving dinners all the more exciting and of course lip-smackingly delicious. Best Thanksgiving 2019 Turkey Alternatives: From Roasted Cornish Hens to Spicy Cooked Lambs, These 5 Recipes Are Finger-Licking Good Options!
1. Trust Jaime Oliver to Get it Right!
This recipe by the acclaimed chef is simple, scrumptious and 100% fail-safe. With some additional tips and tricks, Jaime Oliver manages to give us this fairly easy Turkey recipe that is definitely going to help us put together a flawless Thanksgiving dinner!
2. The Beginners' Guide We All need: 
This detailed beginners' guide to cook the perfect Thanksgiving Turkey and Gravy is extremely detailed and gives you step by step instructions on getting the recipe just right. While the video begins right from cleaning a turkey out (You can skip this by going to 2.52) and goes on to give unique ideas on baking the turkey inside an oven bag, the gravy recipe that follows and final product, all make it a great one-stop guide for all the new Thanksgiving home chefs!
3. You Gotta Get this Right for Ramsay!
This turkey recipe by the culinary king himself, Chef Gordon Ramsay, is perfect for Thanksgiving as well as Christmas. A simple recipe of Roast Turkey with Parsley and Garlic, this dish can perfectly balance the flavoursome mac and cheese, savoury mashed potatoes and will leave just the right amount of space in your bellies for the perfect winter dessert of some apple pie!
4. This Foolproof Method That Leaves Your Turkey Nice & Juicy:
This Turkey and gravy video is also designed to help beginners understand the various aspects of the cooking process. With special tips, tricks and commentary from the chef to help you know if you have gotten every step right, the video is surely one of the most easy-to-follow recipes online.
5. Here's Your Guide to Now Carving it Right!
Now that we have four different options on the ways to cook our Thanksgiving Turkey right, the last step left is, of course, carving it. This video by The Culinary Institute of America is extremely informative and helpful for beginners to understand the right ways to carve a turkey. It can also help the regular chefs to sharpen their carving skills.
There are a few key points that everyone needs to remember while making Thanksgiving Turkey. And the most crucial of them all has to be choosing the right kind of turkey and allowing it to attain room temperature. While choosing the turkey, going for an organic and farm-grown kind is preferable and healthier, even if it may be a little heavier on our pockets. Now that we know everything about getting our turkey recipe right, it's time to hit the grocery store, cut our ingredients off the list, and get cooking! Happy Thanksgiving!