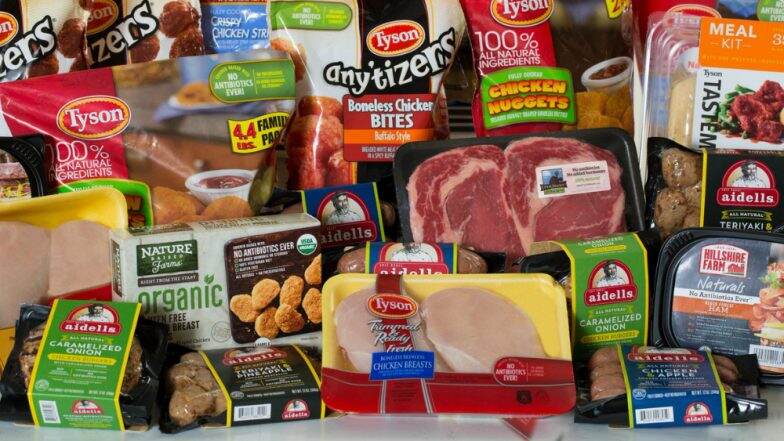 If you have a packet of Tyson White Meat Panko Chicken Nuggets in your freezer, be quick and dump them because there could be rubber in those chunks. The United States' largest meat producers, Tyson Foods have reportedly recalled above 36,000 pounds of chicken nuggets after recently, pieces of rubber were found in the food. All the customers and nugget lovers are advised to take a note that the 5-pound plastic packages have a use-by date of November 26, 2019, and a code "3308SDL03" on the label. The US Department of Agriculture's Food Safety and Inspection Service also notes that the packages have an establishment number "P-13556" inside the United States Department of Agriculture (USDA) mark of inspection.
The five-pound plastic bags were sold in grocery stores nationwide. If you have the product, the company urges you to either discard it or return it to the point of purchase for a refund. Fried Chicken Causes Early Death! Popular Foods That Can Lower Your Life Span According To Science. 
How Did This Happen?
Tyson Foods discovered rubber particles in the chicken nuggets after consumers contacted the company to say that they had found pieces of "soft, blue rubber," inside the food. A company spokesperson reported to the New York Times, that the rubber came from a part of a seal on a piece of equipment which was used to produce the nuggets. During the regular process, part of that seal was pinched and was introduced into the combination of chunks.
As of now, there have no confirmed reports of any illness or adverse reactions to the nuggets. However, federal health officials say that some products may still be in consumers' freezers. All the people are warned against eating them. The Food Safety and Inspection Service was quoted in media reports as saying, "Consumers who have purchased these products are urged not to consume them. These products should be thrown away or returned to the place of purchase." New York City Diners Find Pearl While Eating Oysters. 
If we go by reports, this is not the first time that Tyson has appeared in the news for such reasons. The company in June 2018 was forced to recall frozen, breaded chicken products for virtually the same reason. Just two weeks ago, US Perdue Foods recalled 68,000 pounds of frozen chicken nuggets after consumers reported to find chunks of wood inside the product. Again, the company on January 28, they were forced to recall 16,000 pounds of Refrigerated Fun Shapes Chicken Nuggets because of misbranding an undeclared allergen.