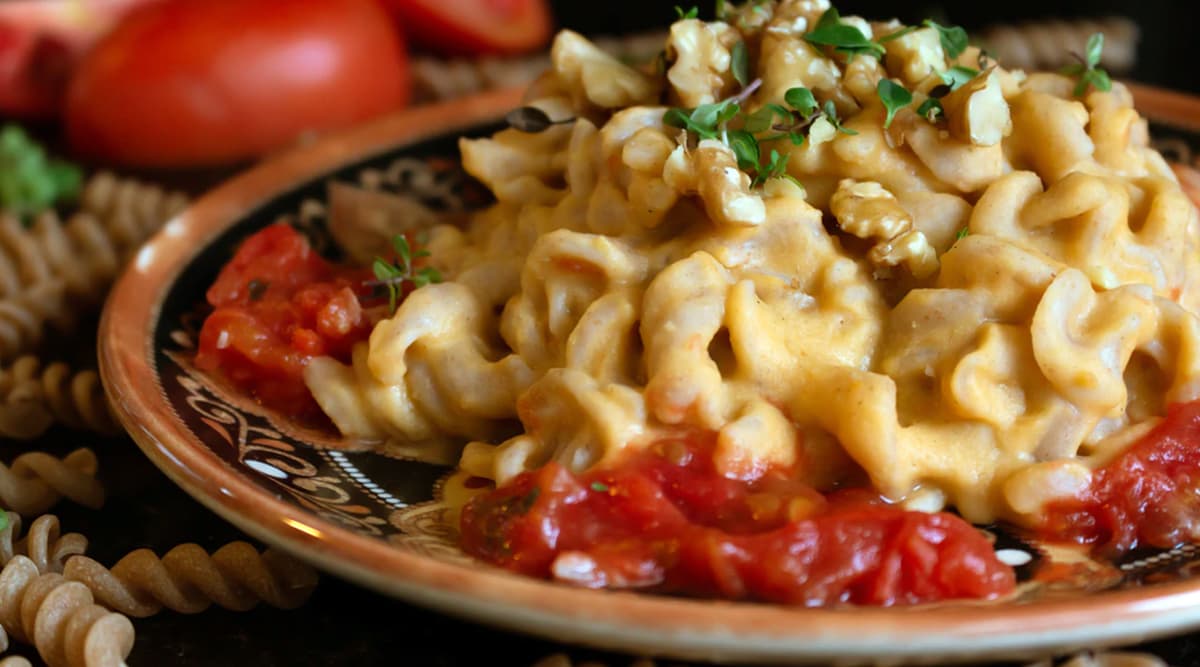 Winter is here. Can you be happier? From skiing and snowboarding in the mountains to curling up by the fire and enjoying some hot chocolate, winter is so the perfect time for everything! At least for people who usually experience annoying months of summer; November, December and January are the best time for them. However, it is also common to feel blue during this season. Which is why you need some comforting food to combat the chilly winter nights! These creamy recipes will make you want to curl up and take a nap after that because that is the whole idea. The wintertime blues are a real thing, and hence we get you five absolute creamy and comforting food that is like a hug in a bowl and will warm you up for the season. Quick and Easy Tips to Tame Annoying Hair Static in Cold Weather. 
1. Cheese Macaroni and More Cheese
Mac and cheese are surely the most comfort foods for the season. No one can resist the cheesy goodness when dealing with the winter blues. To get the experience of ultimate heave, skip the powdered cheese that often comes with the box and combine various cheesy flavours like cheddar, Gouda and Swiss in the pot. Mix it with the macaroni and let the creamy flavour warm your belly and soul. 6 Ways to Boost Your Immune System in the Chilly Weather. 
2. Creamy Corn Casserole
Cream cheese corn casserole recipe is a decadent, comforting side dish and extremely easy to make. You will not want to put in too much labour on a wintery night, which is why this recipe comes in easy. All you need is a can of corn, a can of creamed corn, sour cream, cornbread mix, butter and cheese. Mix all of the ingredients in a bowl and place it to bake. You can even add some vegetable to the recipe.
3. Hot Dark Chocolate
Can the season of winter be ever complete without hot dark chocolate? NO! It is cold outside, and a steaming mug of rich, sweet hot chocolate is everyone's favourite drink. Besides an aromatic, heavenly tropical flavours of peach and coconut combine with rich hoot cocoa can make an adventurous cocktail than you usual mug of hot chocolate.
4. Baked Spaghetti
Baked spaghetti is always preferable than the regular ones with meat sauce. It is the melty layer of cheese on top that gives it the ultimate creamy touch you desire. Smashed broccoli could be a delicious side to pair with your spaghetti bake.
5. Roasted Pork
Roast pork with winter vegetables is the perfect roast. It seems like you toiled away in the kitchen for hours, when in reality, you did not at all. Your oven does most of the work here. And it is also the perfect way to add all the vegetables, which are special for winter and serve it hot and crispy.
These are few but best five creamy food that will set the season right. Fill your plates, bowls and cups with these mood-enhancing foods and recipes to feel your best this season. But one delicious bite at a time!