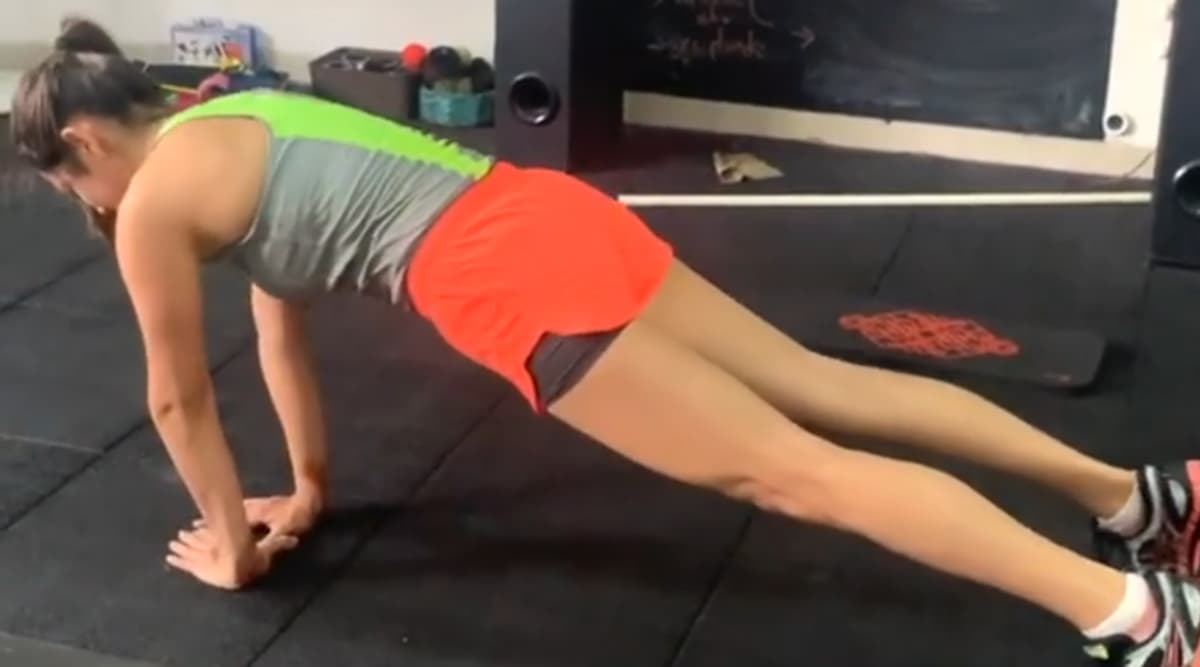 Drashti Dhami is an Indian actress and model known for her role as Madhubala in television soap Madhubala- Ek Ishq Ek Junoon. The 34-year-old Drashti is known for her strict fitness routines as she constantly posts her workout videos on Instagram. Recently, she shared her video of her performing close-grip push-ups also known as diamond push-ups. This calisthenic exercise targets the triceps. Drashti Dhami fans can take some major fitness tips from her challenging push-up video, which she has performed like a boss. Drashti Dhami Workout and Diet: How 'Madhubala' of Television Keeps Herself Super Fit and Sultry (Watch Videos)
Drashti Dhami is a fitness freak, she loves to perform functional and weight training along with some yoga. In past, she had posted her video of doing regular push-ups; however, now she has taken it to the next level. The close-grip push-ups require lots of arm strength and it primarily works on tricep, while targetting secondary muscles like pectoralis (chest) and deltoid (shoulder). Drashti Dhami also trains her core to perfection and doesn't shy away from flaunting her chiselled core.
Drashti Dhami Doing Close-Grip Push-Ups 
Drashti Dhami's Old Video of Push-Ups 
Drashti Dhami's fitness should inspire many young girls to adopt a healthy lifestyle. Speaking about Drashti Dhami's professional life, she was last seen in the role of Nandini in Silsila Badalte Rishton Ka.