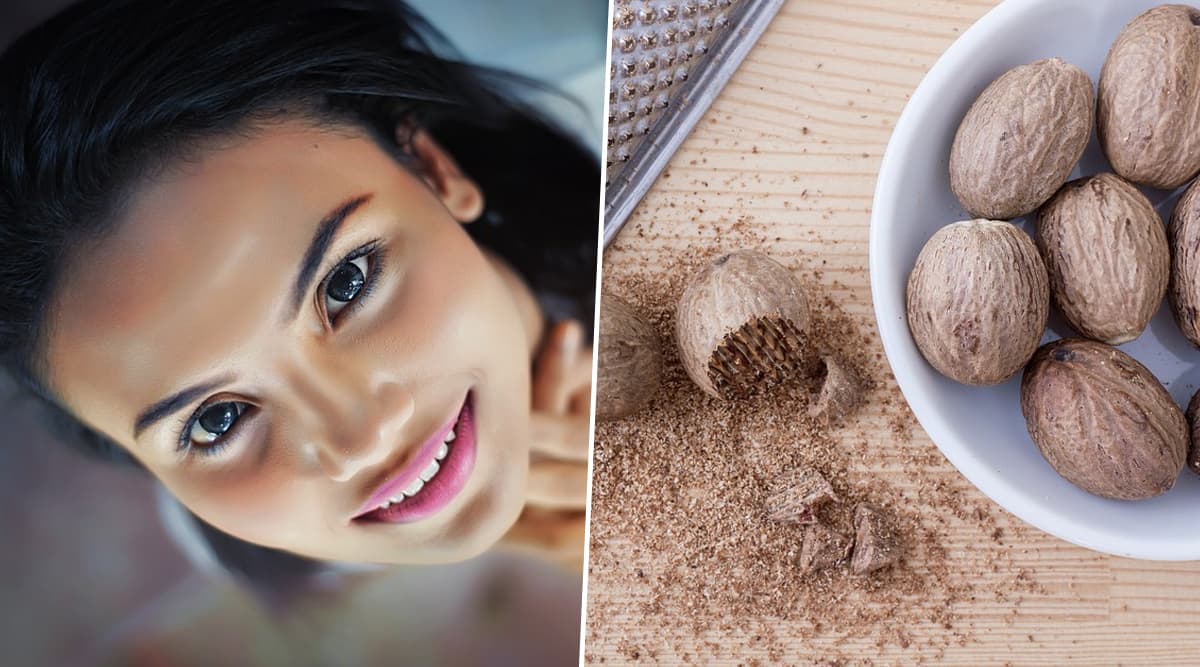 Most of us spend lots of money on expensive cosmetics to get soft and clear skin.However, there are various ingredients, which can help smoothen up the skin and make it free from all scars. Let us discuss about nutmeg, known as jaiphal in Hindi, which can help you achieve beautiful and glowing skin. This spice possess anti-bacterial and anti-inflammatory properties that reduce acne. Let us explore the unknown skin related benefits of nutmeg or jaiphal. Home Remedy Of The Week: Lemon For Hair Fall & Dandruff; How This Citrus Fruit Can Treat Your Itchy Scalp (Watch Video)
Nutmeg is an exotic spice, a pinch of it is added in food to increase the flavour. Jaiphal is not only good for skin but also good for the entire body due to the presence of nutrients like magnesium, manganese, copper; and vitamins like B1 and B6. These are all our essential micro-nutrients required by the body for good health. Nutmeg can solve various skin related problems like acne, pigmentation, oily skin,etc.
How Nutmeg Helps to Reduce Acne & Get Glowing Skin
The reason why Nutmeg helps you provide clear skin is because it exfoliates the skin by removing the top layer of dead skin to reveal a new fresh layer. The exfoliation properties also help to reduce black heads and the signs of acne scars. Apart from this nutmeg also acts as good moisturiser, therefore it can be a useful spice to be used during winter when we face problem of dry skin. Furthermore, jaiphal can remove age wrinkles from the skin and makes you look younger. Since nutmeg comes along with antioxidants and anti-ageing properties, it fight off the cell-damaging free radicals which cause oxidative stress that makes you look older than your age.
Nutmeg Scrub For Beautiful Skin
Nutmeg is easily available in grocery store, you can try this spice to make your skin gentle and smooth. Just make sure that you use a tiny amount of jaiphal as excessive application can make your skin red. Nutmeg is indeed a good remedy for skin related problems, however your diet and lifestyle also plays an important role. Try not to include oily food in your diet and keep your body well hydrated. Also, do some light cardio exercise like walking, jogging and cycling which will not only keep your weight under control but will also remove toxins from the body in the form of sweat which will make the skin look fresh and glowing.
(This article is written for an informative purpose and should not be substituted for medical advice. Kindly consult your doctor before trying any tips.)