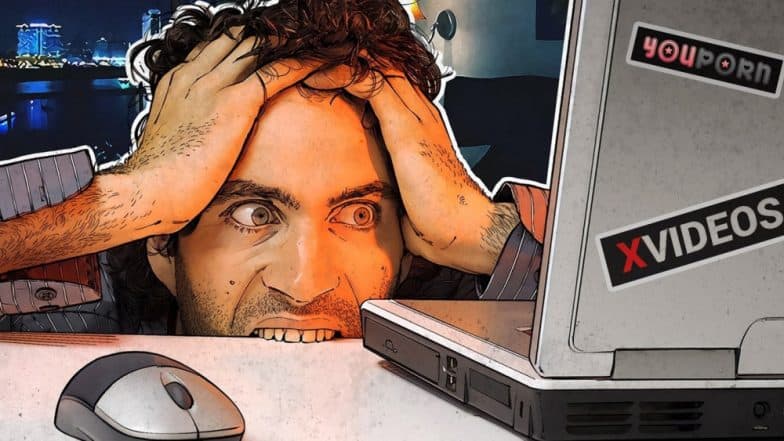 Whether you got an extra minute or are happy or stressed, are you always watching porn? If you think that the porn addiction thing is getting to you, here's what to know. Porn addiction is not a disorder that it will have the symptoms in black and white. Often porn is substituting for something or taking your attention from something. If you feel that it is getting in the way of your life or your relationship, here's what you should do to cut back on your addiction.
Get Clear On What You Are Trying To Avoid
If you are using porn as a way to forget the stressors of your life or to numb out, first get clear about what you are distracting yourself from. Get to the bottom of why you would rather watch porn when you feel meh! The answer may seem difficult but once you realise that you are actually running away from the things that make you uncomfortable, it will be easier for you to face the present. Porn Myths: From Jumbo Penis to Acrobatic Sex Positions, 5 Unrealistic Ideas XXX Adult Movies Promote. 
Dig Into What Turns You On Besides Porn
Is it only porn that turns you on? There are possibly a number of things that could give you a boner but sometimes, you are simply over-accustomed to the stimulation. Reading erotica or going through your mental library of partners can also give you a rich experience. So maybe try out these alternatives next time? Amateur XXX Website, GirlsDoPorn.com Accused of Tricking Inexperienced Women Into Making Porn Videos. 
Think About Other Activities You Love
If you are spending a lot of your time watching porn, consider investing your time doing an activity you love. Maybe you can use "watching porn" as a reward. Wait till you finish your workout or reading a book and reward yourself with the XXX videos online. This will considerably help reduce your porn screen time. Don't make watching porn a default to when you are bored. Porn Websites Banned By Indian Government: What Is The Negative Impact of Pornography On The Society. 
Be Around People
It is hard to watch porn when others are around. So if you feel that you are addicted to porn, be around people as much as you can. Did you know that the least porn-watching days of the year are the major holidays like New Year and Christmas? And ultimately, being around people can also help take away any stressors from your life.
It could be difficult to stop watching porn altogether, and you might also slip from time to time. It's a step building process and your thoughts and feelings are the biggest battles you are going to face. You will notice as your desire to watch porn increases, your brain will think less and your body will take its place.