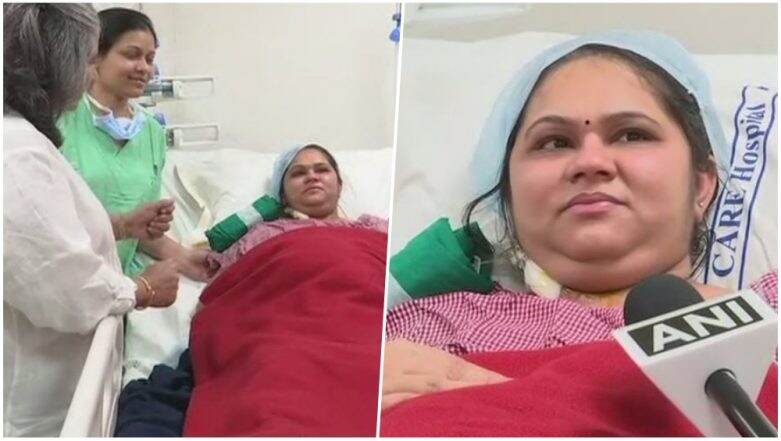 Meenakshi Valand, a 27-year-old beautician from Vadodara who received uterus transplant from her mother, delivered a healthy baby girl in Pune on Thursday. Meenakshi was in the news 17 months ago when she received her mother's womb through a transplant. Her own uterus was damaged to such a great extent that conception wasn't possible. But after the transplant, she was able to successfully conceive and deliver a baby.
After the transplant in May 2017, Meenakshi miscarried thrice. Later, the doctors transferred the embryo into her uterus. The child was born through an emergency C-section at 12:12 am on Thursday, October 18th. A Times of India report suggests that the child was born premature, 32 weeks into the pregnancy. The infant weighs 1.45kgs. Mother of Transgender Man Donates Her Uterus So Someone In The Trans Community Can Have a Child.
Transplant surgeon Dr Shailesh Puntambekar told The Times of India that both the baby and the mother were doing well. "It was a pretty tough journey over the last one year, but we now have a healthy baby from the pregnancy post-transplant. The child will tell the country and the world the fantastic story of her birth."
Amazingly, the delivery took place at Pune's Galaxy Hospital, the same place where Meenakshi also underwent her transplant. According to a report in India Today, this is the twelfth such delivery where a child was born through a uterus transplant. Sweden has seen nine cases and US two. In India, this is the very first. Doctors Remove 2.75 kg Fibroid from A Woman's Uterus at Cooper Hospital.
The doctors were planning a C-section in the first week of November at around 34 weeks. The plan was dropped when the mother started suffering from high blood sugar and hypertension. Tests also indicated that her placenta was maturing faster than the foetus, according to Dr Neeta Warty, a laparoscopic surgeon who carried out Meenakshi's transplant.
The doctors went in for the emergency C-section because Meenakshi's placenta had calcified or hardened, which could have been dangerous for the child. Given the nature of her case, she had been under intense scrutiny ever since her pregnancy was confirmed.
Meenakshi and her husband Hitesh Valand are overjoyed. They told ANI, "We are very happy. We had waited for this day for long."