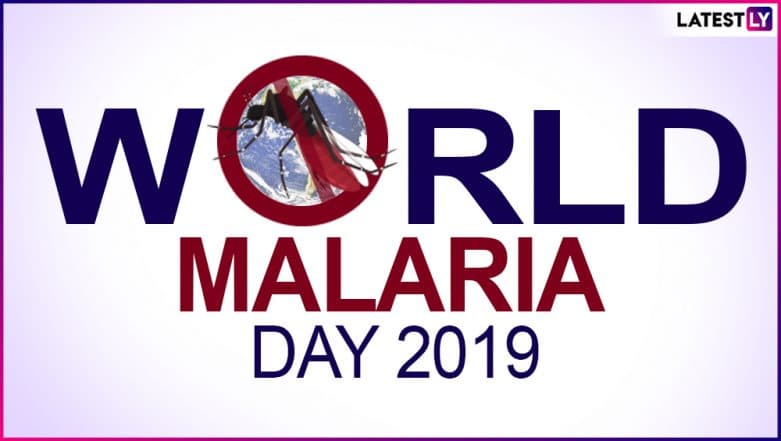 Every year on the 25th of April, World Malaria Day is observed to raise awareness about the fatal vector-borne disease. Malaria remains to be a global health burden on us more than ever, according to WHO's latest World malaria report, no significant reduction in malaria cases have been noticed in the period 2015 to 2017. WHO's malaria report says that the estimated number of malaria deaths in 2017, at 435 000, remained virtually unchanged over the previous year. Especially the African region in our country shoulders over 90 percent of the global malaria burden. There were an estimated 3.5 million more cases of malaria in 2017 over the previous year, in 10 African countries. Home Remedies For Malaria and Dengue: 5 Ingredients To Treat These Vector-Borne Diseases At Home.
World Malaria Day 2019 Theme
With no decrease seen in the number of malaria cases, it is extremely necessary to take some urgent action to accelerate the global response to malaria back. According to WHO the ownership of the challenge lies in the hands of countries most affected by malaria and therefore 2019 World Malaria Day theme is "Zero malaria starts with me." This is said to be a grassroots campaign to counter malaria's global health burden. The theme urges countries to keep malaria high on the political agenda, mobilize additional resources, and empower communities to take ownership of malaria prevention and care.
Significance of World Malaria Day 2019
The day aims at curbing the vector-borne disease. Urging the global administrators to work toward spreading awareness about the prevention of the disease. According to WHO's Director-General: "Globally, the world has made incredible progress against malaria. But we are still too far from the end point we seek a world free of malaria. Every year, the global tally of new malaria cases exceeds 200 million. And every 2 minutes, a child dies from this preventable and treatable disease. The damage inflicted extends far beyond the loss of life: malaria takes a heavy toll on health systems, sapping productivity and eroding economic growth. Ultimately, investing in universal health care is the best way to ensure that all communities have access to the services they need to beat malaria. Individual and community empowerment through grassroots initiatives like "Zero malaria starts with me" can also play a critical role in driving progress."
Zero malaria starts with me: World Malaria Day 2019 by WHO
Global malaria burden requires to be addressed immediaetely as the toll of malaria remains unacceptably high. As per WHO, every two minutes, a child dies of this preventable and treatable disease and that each year, more than 200 million new cases of the disease are reported.