While organ donation day is celebrated on the 13th of August, NOTTO, National Organ Tissue Transplant Organization, observes Indian Organ Donation day on the 26th of November every year. In MumbaiThe CSMT is lit up in green as Green which is the symbol of hope for those who are on the waiting list for an organ. It also 'in remembrance of the supreme act of kindness by the organ donors and their families.' The Ministry of Health & Family Welfare has urged people all of the communities to unite to fight against the lack of organs generously donate organs to help the noble cause of saving precious lives.
Organ transplantation can give a new lease of life to scores of people all over the world, who are either living with life-threatening illnesses or are victims of terrible accidents. India currently faces a shortage in organ donation, and people have not been very forthcoming about donating organs due to socio-cultural factors, superstitions, lack of organisational support and negative views about organ donation prevalent in the media, which act as deterrents. But the truth around five lakh Indians die every year due to organ failure, and if even five to ten percent of victims of accidents serve as organ donors, the shortage can be met; and a single donor can pledge up to eight organs. Today is World Organ Donation Day 2018. If the thought of donating your organs have crossed your mind, here's the why and the how.
1 What is Organ Donation?
Organ donation is giving away an organ to another person with an end-stage organ disease whose life can be saved through a transplant. The donation can either be from a living donor or a deceased donor. A person is capable of donating an organ or a part of his organ while he is alive without endangering his life. Such a donation is called a living donor organ donation. After a person has died (brain-stem/cardiac death), the organs can be donated to a living person who is currently in need. This is called a deceased donor organ donation. At present, deceased donor organ donation is increasing in India due to proactive policies of state governments and public-private partnerships.
2 Who Can Donate Organs?
Living donor can be any person over the age of 18, who can voluntarily pledge the removal of his or her organs or tissues for someone in need. Serious conditions like cancer, HIV, hepatitis C, diabetes, kidney diseases or heart diseases can prevent one from becoming a living donor. A deceased donor's organs can be donated by family members irrespective of age, race or gender after brainstem and cardiac death can be confirmed. Under such circumstances, the doctors will decide whether the person's organs can be donated or not. How Sweden D'Souza became the youngest heart-transplant patient in Mumbai. 
3 What Are The Organs That Can Be Donated?
In the case of a living donor, organs such as a kidney; blood and bone marrow; and a part of their liver can be donated to someone. In the case of a deceased donor, organs like the liver, heart, kidneys, pancreas, lungs and intestine can be donated. Apart from organs, even tissues like bone, skin, corneas, the valve of the heart, blood vessels, nerves and tendon, etc. can be donated.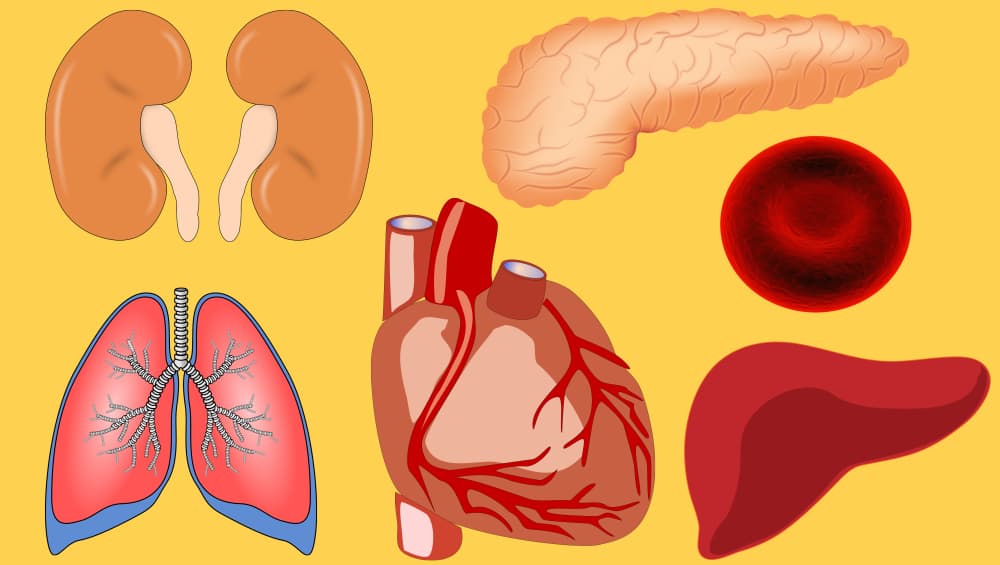 4 Why Should You Donate Your Organs?
Donating one's organs is a noble deed, which can help save lives. According to a Times of India report, only 3000 out of 1.5 lakh Indians who need a kidney receive the organ. India's liver transplant requirement is 25,000, but only 800 are lucky. Organ India states that at least five lakh patients are waiting for an organ donation in India. These statistics mean that there is an urgent requirement for people to step up and pledge their organs. And if each person pledges, lakhs of lives can be saved. Now pledge your organs when you apply for driver's license.
5 How Can You Pledge Your Organs?
To be an organ donor, one should register for organ donation by filling a consent form, which can be downloaded from the National Organ Transplant Organization (NOTTO). You can also pledge your organs by registering with NGOs like Mohan Foundation, Organ India, Amit Gupta Foundation, Shatayu, Apex Kidney Foundation, Narmada Kidney Foundation and Gift Your Organ.
6 What Are The Risks Associated With Organ Donation?
While organ donation is a noble deed, some living donors may face health risks in the course of their lives. In the case of kidney donors, the risk of hypertension, diabetes and renal failure of the remaining kidney appear high. But for most donors who chose to donate their organs, the emotional benefits of saving someone's life may outweigh the risks of a transplant. Two adult hearts saved the lives of two children.
7 What If You Change Your Mind?
It's not uncommon for some donors to have second thoughts about pledging their organs. In such cases, they can always unpledged by making a call to the NOTTO office or visiting the NOTTO website.
8 How Can You Benefit From Organ Donation?
The most significant benefit of organ donation is the opportunity to give someone a second shot at life. It gives you the satisfaction of having saved a life. In the case of deceased donors, the grieving family members gain some comfort to know that their loved one' death has not entirely been in vain and it has given someone a new lease of life.
Organ donation is one of the most selfless acts our human life can afford us. If each of us were to donate, it would give hope to scores of human lives, some young some old. The current paucity in organ donation can be plugged if we were to pledge our organs after death. Let's work towards a change this World Organ Donation Day.