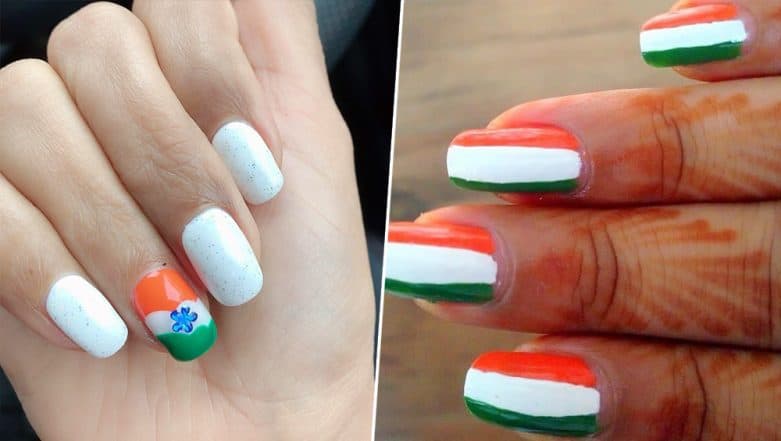 Hello, Independence day! Undisputedly, the best time of the year is here. The 73rd anniversary of August 15, 1947, a day that holds an important place in every Indian's heart. Our country, India, was free and independent on this day which is extremely special. Each and every Indian celebrates the day in some or the other interesting way. While the day starts with national flag hoisting, people distribute sweets and also wear traditional attires later in the day. When it comes to Independence day fashion, men are usually seen in saffron, green, white or any other bright coloured kurtas whereas women are usually seen in sarees and salwar kameez on this day. However, since the trends have evolved Independence Day nail-art designs have gained more and more popularity. The manicure styles include tricolour nail art, or nail art designs that showcase our Indian flag. It is a great way of incorporating both style and ethnicity and also, in a way our freedom. One must definitely try our pretty nail art representing India's independence on August 15. People also get creative with tricolour nail art on January 26, Republic day. On that note, have you checked out the Republic Day 2019 Indian Nail Art Designs to Celebrate 26th January That Are Beyond Creative (View Pics)?
Here are a few nail art designs you can don this Independence Day:
Beautiful
View this post on Instagram
Simple yet chic
View this post on Instagram
Extremely creative
View this post on Instagram
I love my India
View this post on Instagram
Versatile
View this post on Instagram
Just wow
View this post on Instagram
Loving it
View this post on Instagram
So pretty
View this post on Instagram
Nail art never goes out of trend and what better way than to deck up for Independence day with amazing Indian nail arts. A creative and beautiful way of celebrating Independence day in style. What say?