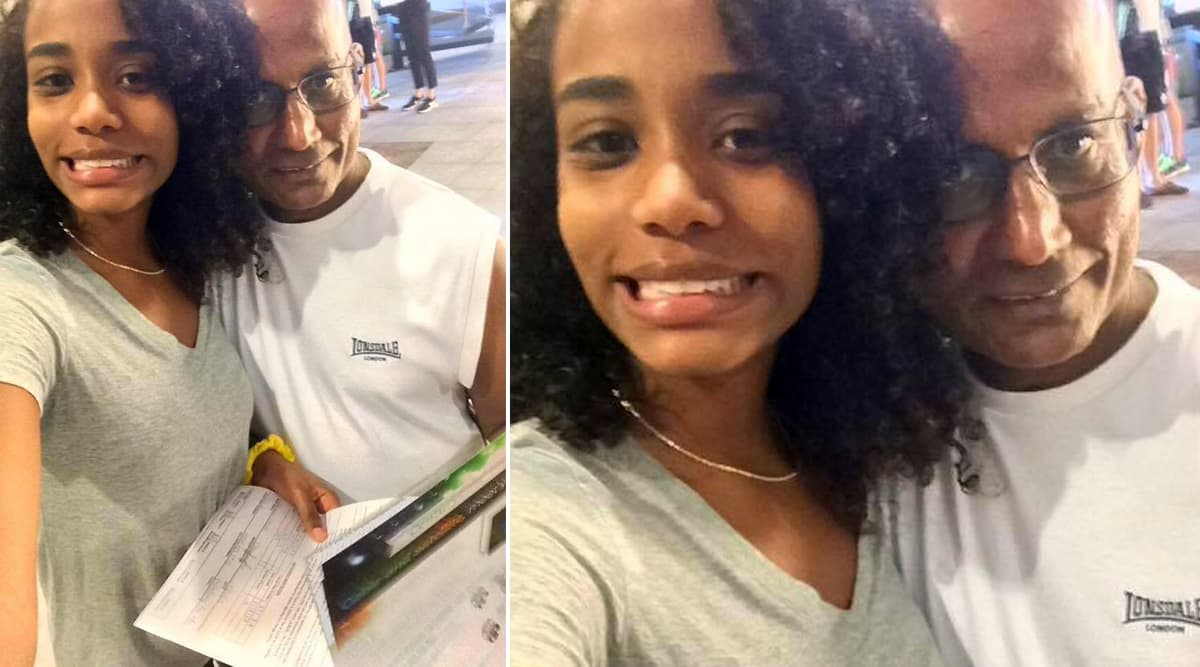 Miss Jamaica contestant Toni-Ann Sing won the Miss World crown at the finale last night. The Miss World 2019 beat, Miss France, Ophely Mezino and Miss India, Suman Rao to win the blue crown for her country in the 69th edition of the beauty contest. She deserved the crown and especially after her mesmerising rendition of Whitney Houston's 'I Have Nothing' on stage, there was no way anyone else could have topped that. The beauty with brains is pursuing women's studies and is a psychology student at Florida State University. As she takes the crown back to her country, we tell you more about her family, education and if she has any Indian connection to her name. Miss World 2019 Winner Toni-Ann Singh of Jamaica Sang a Beautiful Rendition of Whitney Houston's 'I Have Nothing' on Stage, Watch Emotional Video.
Toni-Ann Sing is beautiful inside-out and we cannot stress this enough! She aspires to be a medical doctor and has previously worked as president of the Caribbean students association on campus. An interesting trivia about Singh's win remains that she has become the fourth Jamaican woman to win the title. Before this Lisa Hanna was crowned Miss World 1993. She has also become the first black woman to win Miss World since Agbani Darego won Miss World 2001. Miss World 2019 Winner Name is Toni-Ann Singh, Miss Jamaica; Miss France, Ophely Mezino and Miss India, Suman Rao Declared 1st and 2nd Runner-Up at 69th Annual Miss World Competition.
Toni-Ann Singh's Father and Mother
Toni-Ann Singh's mother who is said to be of African-Caribbean descent and hails from Jamaica. Her father, Bradshaw Singh, is said to be of Indo-Caribbean descent. Toni-Ann Singh has always credited her mother for the success she has recieved in her life. She has confessed that she has received immense family support in her life. In an interview, she shared how her family was immensely happy when she won the Miss Jamaica crown and also joked how her father knocked off her crown by mistake. She said, "My family being here was very important and their support motivated me to do my utmost best. When Dad came on stage to hug me, he accidentally knocked the crown off, but that's just Dad."
Take a Look At the Proud Moment Once Again of Toni-Ann Singh Winning The Miss World Crown:
View this post on Instagram
On the website description, she has mentioned that Toni's mother is of the prime importance to her who has facilitated her dream by supporting her in every way possible. Her surname Singh has made some people believe that she probably has an Indian connection, however, there is no confirmation yet and in fact, their parents seem to have been living in Jamaica from long.