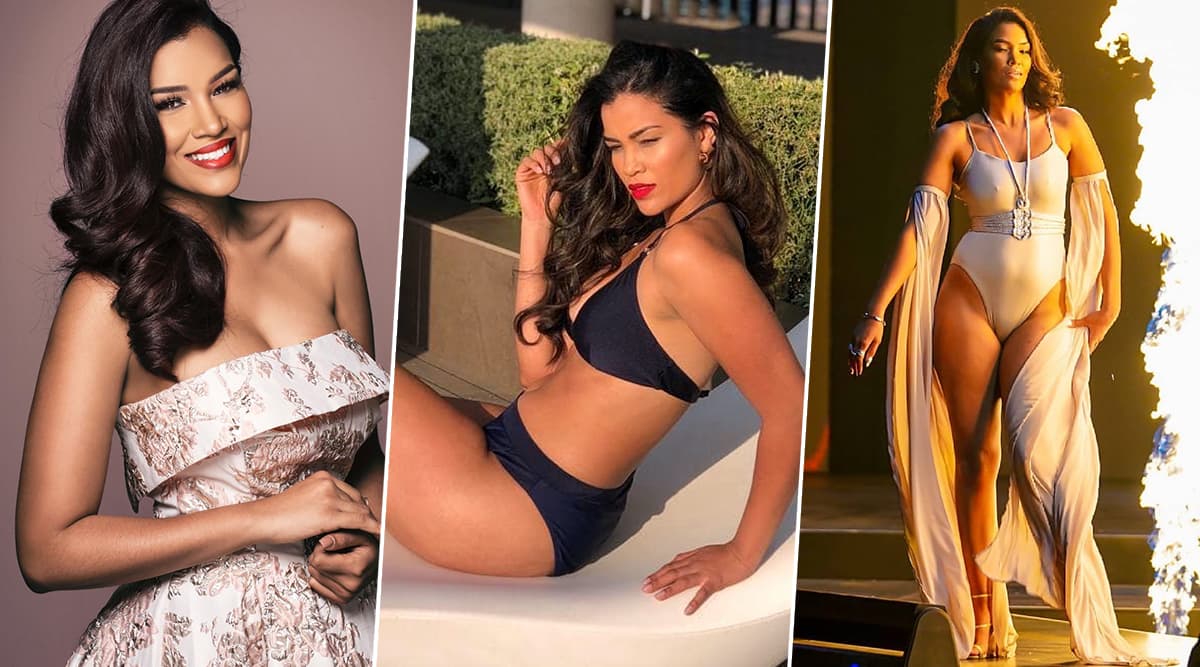 After Miss Universe, will South Africa take away the Miss World crown too? While our hearts remain with Miss India World, Suman Rao, Sasha-Lee Olivier is emerging as a stunningly beautiful competition. While SA may be in a mood for a second victory, after Zozibini Tunzi being crowned Miss Universe in Atlanta, Sasha-Lee Olivier is setting social media on fire! Olivier, was the runner-up in the 2019 Miss SA pageant and will be competing with other 129 contestants to win the Miss World final today in ExCeL London in the United Kingdom. Miss World 2019 Winner Name Predictions: Suman Rao, Michelle Dee, Bhasha Mukherjee or Naomi Colford, Who Will Win the Crown in 69th Edition?
The 27-year-old beauty queen is travelling internationally for the first time and it is to the UK for Miss World competition. The sexy diva doesn't yet have a verified account on Instagram but her super-hot pictures have already taken over the internet. Sasha-Lee Olivier will be the fourth one to win the Miss World crown, if she does, after Rolene Strauss, Anneline Kriel and Penelope Coelen who won the title in 2014, 1974 and 1958 respectively. But before the competition, take a look at some of the hottest pictures:
View this post on Instagram
So Hot!
View this post on Instagram
Can't Take My Eyes OFF!
View this post on Instagram
Just WOW!
View this post on Instagram
Speechless!
View this post on Instagram
We have all our best wishes for both Suman Rao and Sasha-Lee Olivie, May the best woman win! Other very strong contenders are, Miss Philippines, Nigeria, Ukraine, Trinidad and Tobago, Uganda, Czech Republic, France and Brazil are tough competitors and have the potential to win Miss World crown.