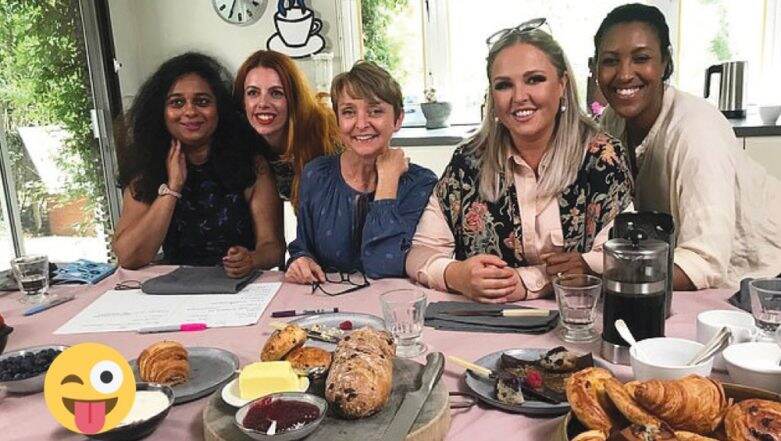 Starting tonight, Channel 4 will see a different TV show called Mums Make Porn. The show features four mothers who come together to make 'ethical' porn videos. While it may sound comfortable, the point is to promote a positive attitude towards sex education. The pornographic content that is available on the internet today is too hardcore and more likely classifies as rape. These mothers are thus making XXX videos which they have produced and directed. They were shocked by the kind of sex videos that are available and accessible on the internet today. This show will premier since March 20 on Channel 4 at 10 pm. 'Mums Make Porn' For Children on TV Show! Mothers Make Realistic XXX Videos to Promote Positive Attitude Towards Sex.
The mothers when they first saw the kind of porn that is available on the internet, they were moved to tears. It featured hardcore sex videos which can scar the minds of children towards sex or any sexual activity. To promote a healthy and positive attitude towards sex education, these mothers got behind the camera and shot the sex sequences all on their own. The 12-minute final movie will be shown on the show. Sexual Practices Among Teenagers: Most of Them Prefer Oral and Anal Sex.
Watch Promo of Mums Make Porn TV Show on Channel 4
Today a lot of children in their early teens are exposed to pornography. It is a serious issue and with the easy accessibility of the internet, one cannot really control the searches. So the first exposure to sex can leave an unhealthy impression. The kind of material out there is problematic which is when it was decided to become a show concept. Emma Morgan, executive producer of the TV show was quoted to Daily Mail, "We wanted to talk about sex and porn in an open way and engage with everyone." She also added, "Sometimes actions speak louder than words, and we are very proud of the mums and the film that they made and the messages it conveys."
Check Tweet About The Press Conference of Mums Make Porn:
Fantastic press screening this morning for our series #MumsMakePorn, including a Q&A with our intrepid mums and Exec Producer Emma, hosted by the wonderful Kate @Quilton

Series starts Wednesday 20th March at 10pm on @Channel4 pic.twitter.com/lV0YQDOEz5

— Firecracker Films (@FirecrackerFilm) March 15, 2019
The Participant Mothers of Mums Make Porn
My friend Jane, and four other moms have been busy making porn! #MumsMakePorn Wed March 20, 10pm #Channel4 pic.twitter.com/ZpGYVDjT6w

— Warren (@warrenista) March 17, 2019
The women who were part of it have already received some stereotypical reactions but they are happy with the initiative. It remains to be seen how the audience will collectively react to this concept. So tonight, the TV show Mums Make Porn will literally steam up your primetime!