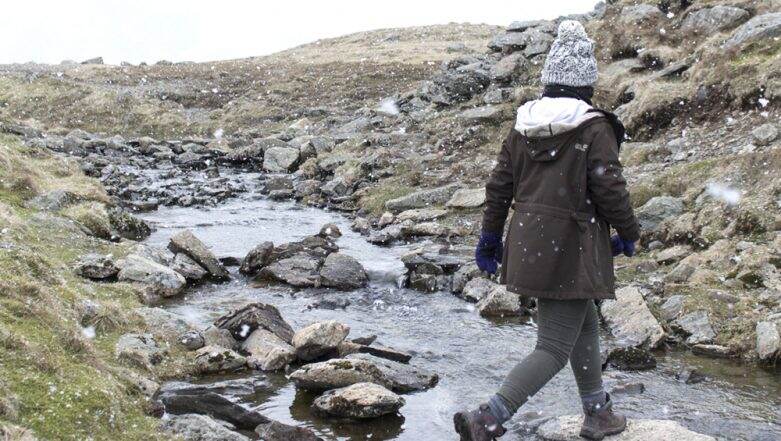 It is time for monsoons to arrive in India. And a little pouring of rain is enough to start planning a monsoon getaway. The seasonal change is one of the best times to explore the beauty of nature. The rains do not just make us happy, but it is the natural surroundings that deck up fresh and green soon after the early showers. When you are out and about in the rain, it is important to prepare yourself to get wet, move around in the mud, get your hair messed up, slippery roads etc. So if you are not comfortable with wet clothes and muddy streets spoiling your shoes, then the getaway can get more distressing than an enjoyment. There are certain things you should remember every time you take a trip out in the rainy season. In this week's travel tip, we give you some essential things to always remember while you are planning a monsoon getaway. From Munnar to Ladakh, Some Places to Visit in Monsoon in India and How to Reach There.
Travel Tips for the Monsoon Season
The summers are gone and so it is better if you wrap up your comfy cotton clothes back in. In the monsoons, go for synthetic attires. It dries up quickly and whenever you are on a trip, it will not even burden your backpack if it gets wet. Pack extra clothes. 15 Simple Hacks To Make Sure You Travel Like a Pro!

As exciting as it may seem to explore the dense jungles and roads less travelled, go to places where you know where you'd end up. If you casually take a stroll in a jungle, remember there's a risk of snakes coming out in the rains. So don't risk going into nearby forests just to roam around.

Always check for the condition of the roads and the weather of the previous and forthcoming days. If the area has been lashed with heavy downpour, chances are the condition of roads is not great, or there are landslides. You wouldn't want to get stuck somewhere in the middle.

If you are going on a trek, always travel with a group rather than going solo, unless you are an expert. Even if you want to explore alone, go with your best friends or someone you trust. Unfortunately, monsoon trekking also sees a lot of accidents due to the slippery terrains. So travel with good gear and an expert climber.

Avoid eating and drinking from roadside stalls. The change in weather is also a time for waterborne diseases. Especially when you are travelling to newer regions, avoid drinking water from an unknown source. Always carry your own water bottles. 5 Ways in Which You Can be A Responsible Traveller.

Buy good rainy footwear. Usually travelling in the monsoon is all about walking, trekking along the muddy roads. So while it is always going to be slippery in the season, get footwear which serves a good grip for the sole.

Cover your gadgets well. While you enjoy exploring in the rains and clicking pictures, make sure your phones and cameras have a rainproof cover. These are easily available in the market. You wouldn't want to then search for a repairer to dry your device and get it functioning to normal.
These are some of the ways you can ensure you travel happy and safe in the monsoons. It is important to pack right for the monsoon season, so we will get you more on that in the next week. Till then, you can start researching the places you'd want to visit as the rains arrive.