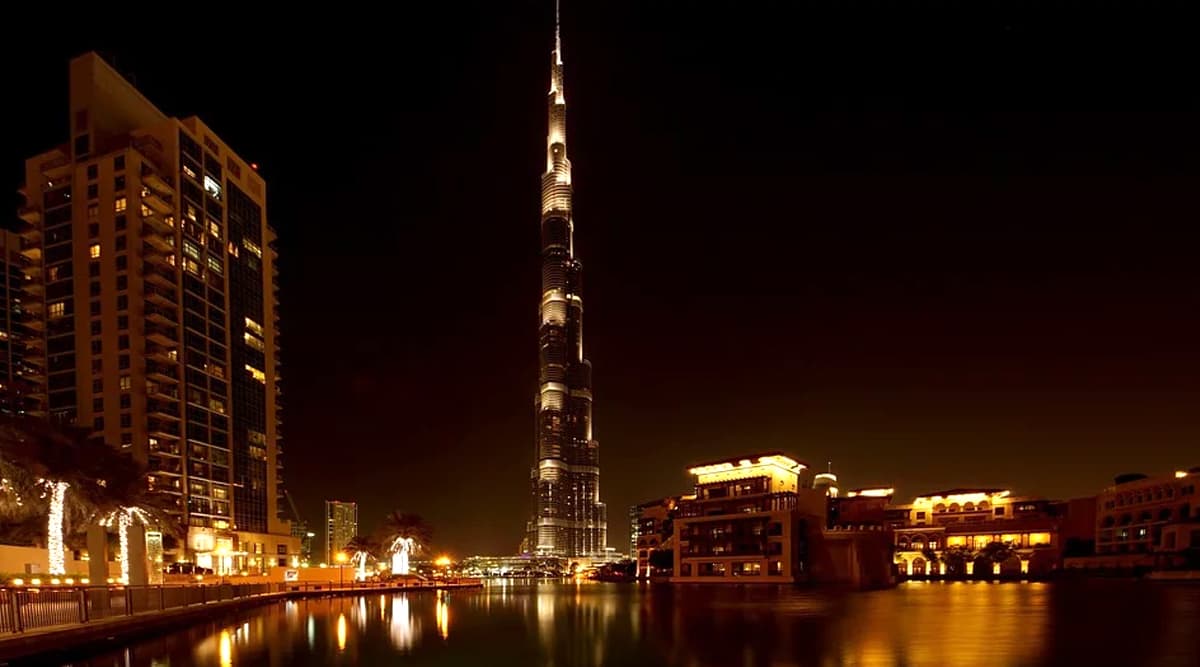 National Day of United Arab Emirates is marked every year on December 2. This day marks the UAE's Union Day between the seven emirates following the joining of the seventh emirate, Ras Al Khaimah. This day is celebrated with several programs and events throughout the country. There are fireworks, rallies and dance shows as a part of these celebrations. UAE fireworks during the last UAE National day weekend is one of the most visually delighting experiences that the residents here await. It is a time of immense joy and happiness. Most public places are decked up with their national flags and lights. UAE National Day 2019: Date and Significance of United Arab Emirates Foundation Day. 
The United Arab Emirates is a place for all kinds of tourists. There is something for everyone with a variety of topographies around it. A very developed nation it boasts of high-rise skylines, beautiful deserts landscapes, a shopper's favoured destination, jazzy nightlife, wonderful architecture, places of religious importance, and beaches too. So there is something for everyone, for a family outing as well as a trip with friends. On National Day of UAE, we look at the top seven tourists destinations in UAE that one can pay a visit to.
1. Burj Khalifa, Dubai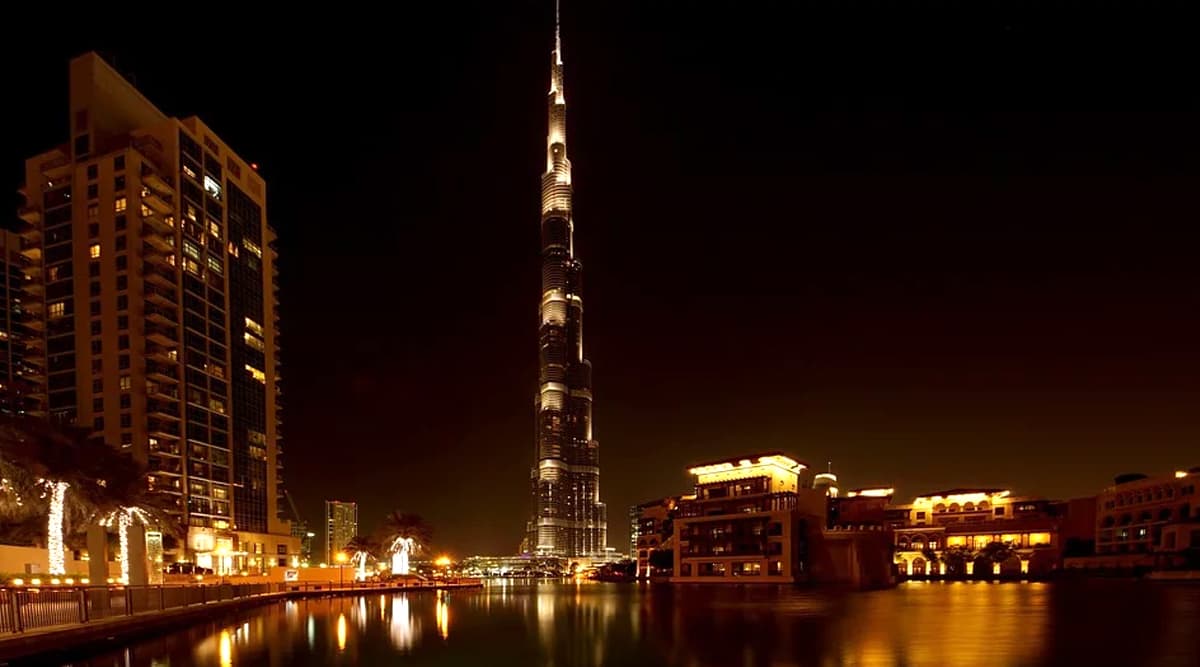 The Burj Khalifa has to be among the top destinations when we speak of the United Arab Emirates. The tallest structure and building in the world it has a height of 829.8 m and Dubai has got international recognition with this iconic structure. The structure is designed in a way to withstand Dubai's hot summer temperatures. It has about 57 elevators and 8 escalators. The building has 2,909 stairs from the ground floor to the 160th floor. The view from the top is definitely one you cannot easily forget.
2. Sheikh Zayed Mosque, Abu Dhabi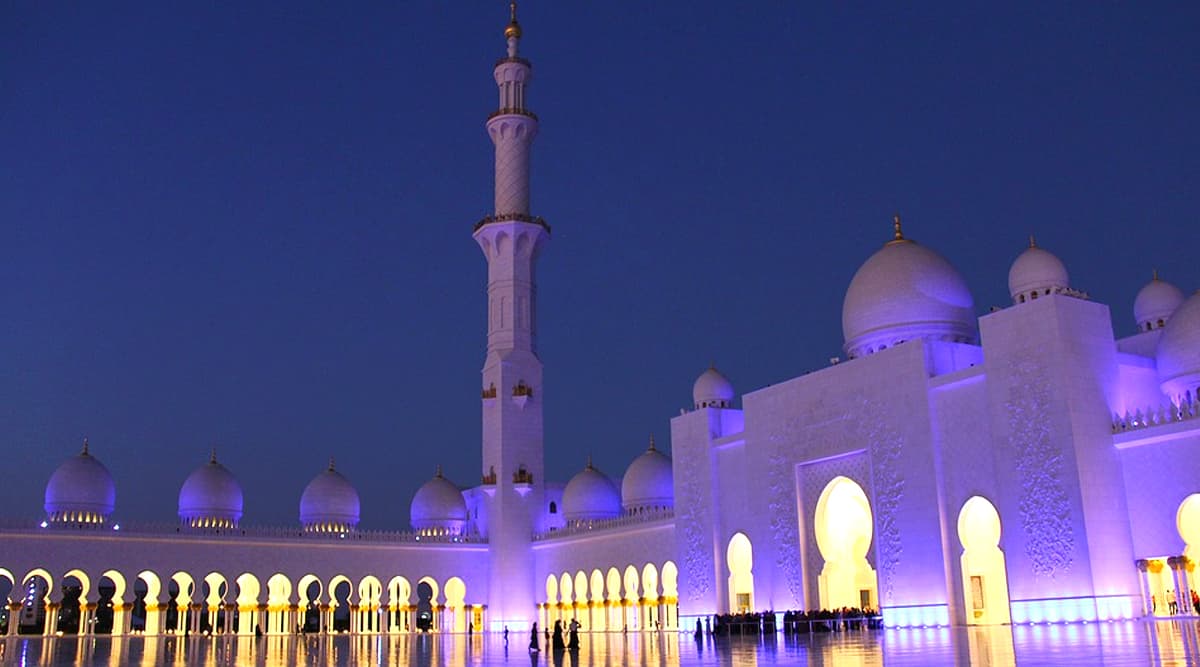 Sheikh Zayed Grand Mosque is the largest mosque in the country and known for its mammoth architecture. With a wonderful blend of  Persian, Mughal, and Indo-Islamic architecture, it is one of the most beautiful structures to visit. This mosque is a key place of worship for all Muslims and large enough to accommodate over 40,000 worshippers. Constructed in white stone the mosque looks even more beautiful at night.
3. Ferrari World, Abu Dhabi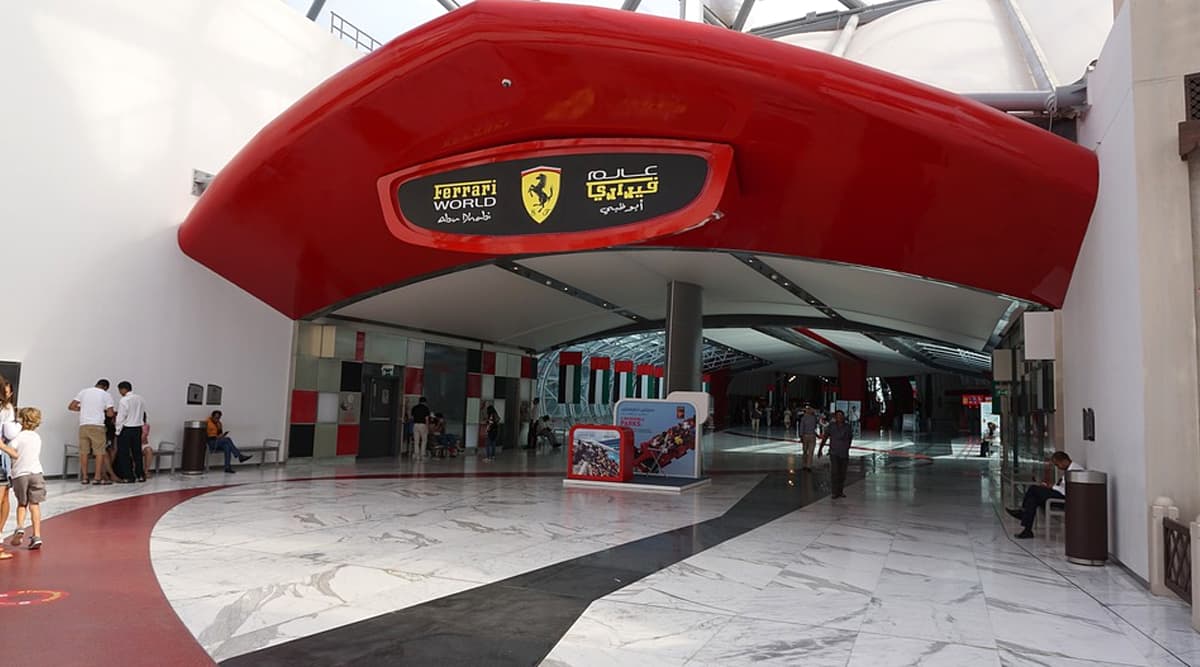 If you want to get an unforgettable amusement park experience then Ferrari World Dubai in Yas Island, Abu Dhabi has to be on your list. The world's fastest roller coaster called the Formula Rossa is here. The first brand theme park is among the largest indoor theme park. If thrilling rides excite you then this place will fulfil your desires.
4. Palm Islands Jumeirah, Dubai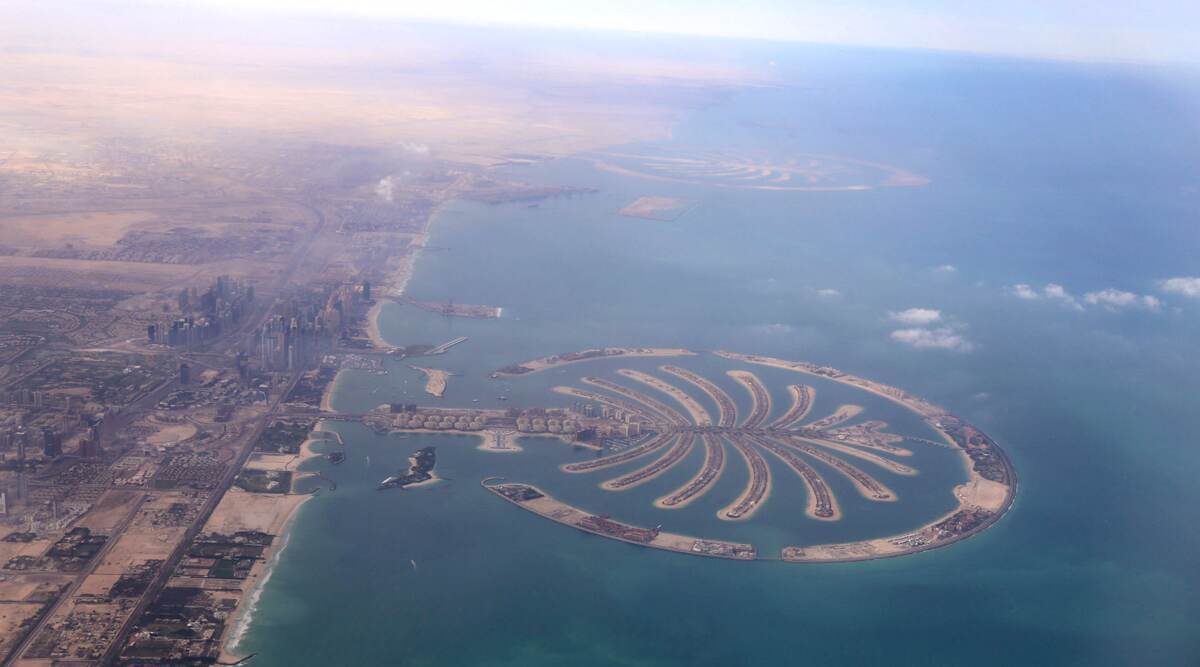 The three artificial islands of  Palm Jumeirah, Deira Island and Palm Jebel Ali are on the coast of Dubai. When looked from above, they form a palm formation. It is one of the places to enjoy luxury in UAE. There are mostly private hotels and resorts here located on the leaves of the palm formation. Adventure activities like skydiving, sailing and speed boating can be enjoyed here.
5. Dubai Desert Safari, Dubai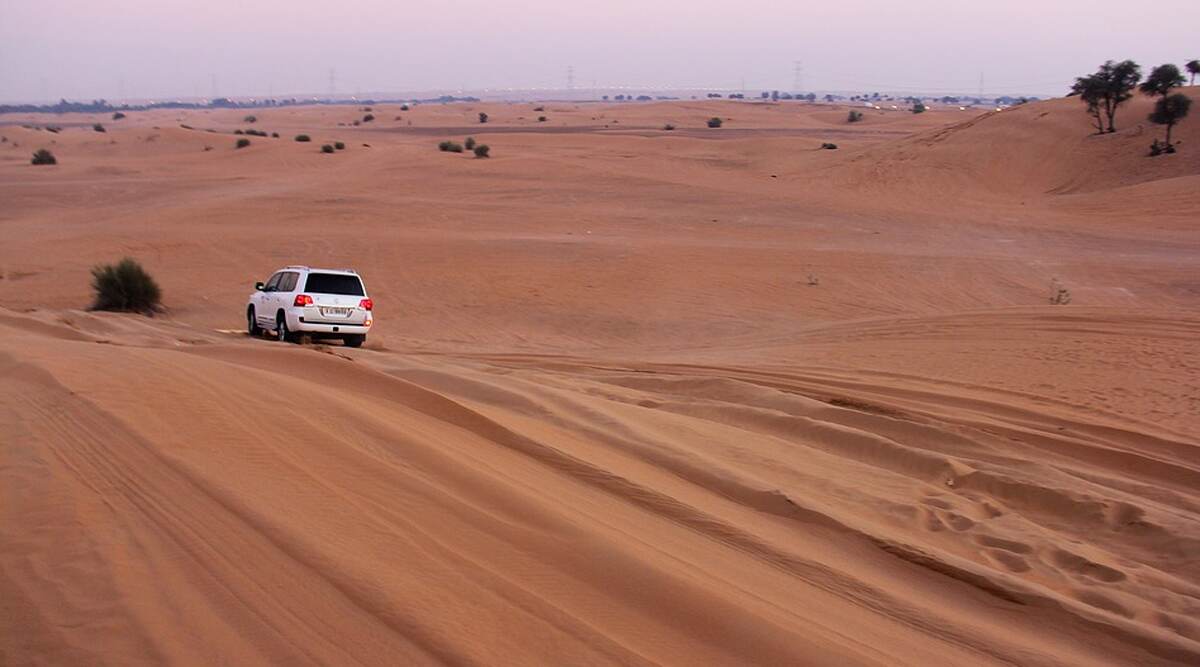 If you love adventure, then Dubai desert safari will satiate your calling. Drive through vast expanses of desert lands or take a camel ride through the red dunes. There are dune bashing activities and if booked through an agency then one can enjoying camping and enjoy a barbecue dinner in the desert landscape. Although the weather goes from too hot to too cold from day to night.
6. Dubai Mall, Dubai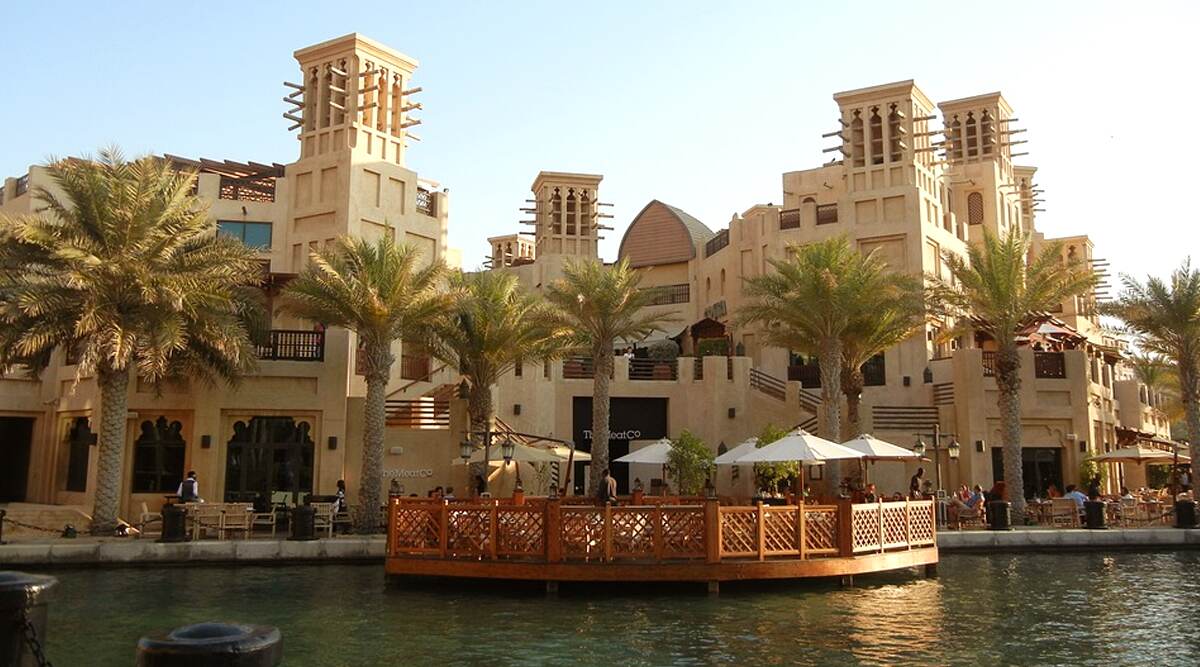 You can shop till you drop but you still wouldn't be able to complete the largest shopping mall here. The Dubay Mall,  a total retail floor area of 502,000 square metres ranks at the 26th position in the largest shopping mall list. It has also been on the most visited places in the world, so how you can even miss out? And it is not just shopping, there are an aquarium, zoo and an indoor theme park in here.
7. Sharjah Museum of Islamic Civilisation, Sharjah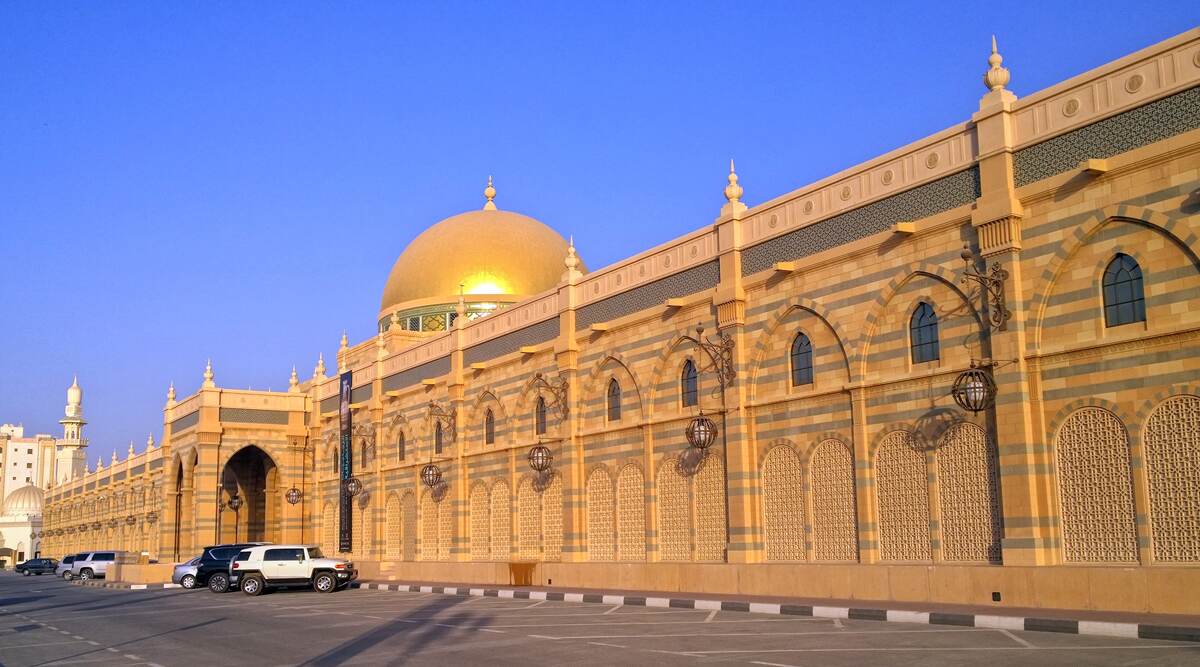 The Sharjah Museum of Islamic Civilization is a place for those who love exploring into history and study about the Islamic faith. This museum has thousands of rare and important Islamic artefacts which will take you through Islamic civilization. Art and architecture lovers, this is a fascinating museum on the Majarrah Waterfront.