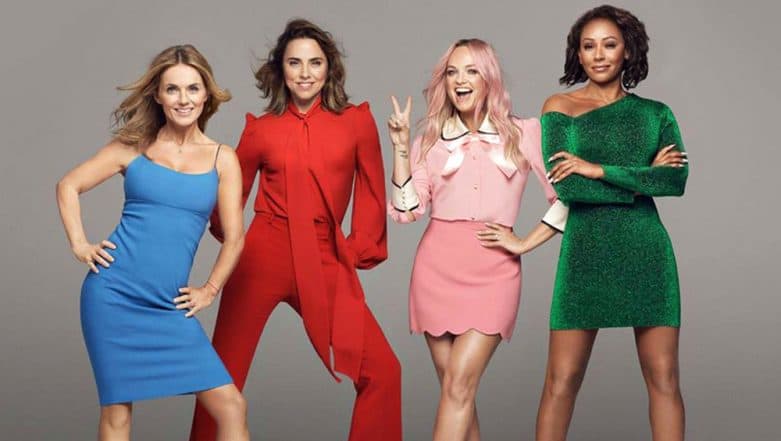 The spice girls came together for their reunion tour, 21 years after their last show together. While we could see all the fun and laughter on the stage in the Wembley stadium, there was something everybody missed, Posh Spice. Victoria Beckham decided to pass on the tour as the girls continued without her. Emma Bunton also breaks down in tears while talking about the band's last show in 1998.
Geri Horner was left in tears after she described their last show together. In 1998, Geri horner quit the band due to depression and differences in the band.  After 21 years, the Ginger spice was left in tears, talking about the last time the band performed at the Wembley stadium without her. She says her departure from the band was "so painful". Geri said "I was gutted they were doing it without me. Then 21 years later to come back and be doing it together with you lot." to which the band bluntly replied, "I wonder if Victoria feels like that right now!" and it did not end there! During the song Wannabe, Geri asked "where is she?" obviously referring to Victoria Beckham, and Mel B continued to rap "Easy V doesn't come for free, she's a real lady". Spice Girls Are All Set For a Reunion But Not Everyone's On Board! Read Deets of When The Tickets Are Available!
They received a warm welcome by a stadium full of fans
What a view of the stadium of light. Never been so full. Got the spice girls, probably singing when 2 become 1.... but what's that in the corner?👀 #cafc #safc #spicegirls pic.twitter.com/TZ0QuUNUDO

— Sam Wheatland (@SWheatlandCAFC) June 13, 2019
Ladies. You were all phenomenal. Thank you for giving us everything. So this is for you, 90,000 of us singing back to you. What a show! @spicegirls @OfficialMelB @emmabunton @GeriHalliwell @MelanieCmusic pic.twitter.com/Xmu20qUuAL

— Kevsie (@Kevsie) June 13, 2019
We're sure these are friendly banters but we still hope Posh Spice would reply to these and decide to join them on tour soon. Actress Emma Stone was spotted attending the show as she posed for pictures with band members. Spice Girls Member Mel B Confirms That She Definitely Slept With Fellow Singer Geri Halliwell! Read Details!
Emma Stone with the band
Emma Stone with HAIM, the Spice Girls, his friend Noah and the girl who won the @omaze campaign at Wembley Stadium pic.twitter.com/RWLhL9SL7m

— best of emma stone (@badpostestone) June 13, 2019
There were pictures of Emma Bunton getting emotional and crying on stage. She got overwhelmed over the fact she got to perform with her band 21 years after their last show, in the same iconic venue. Fans were in awe as the band wrapped baby spice in a hug and continued having fun with their show, like the old days.